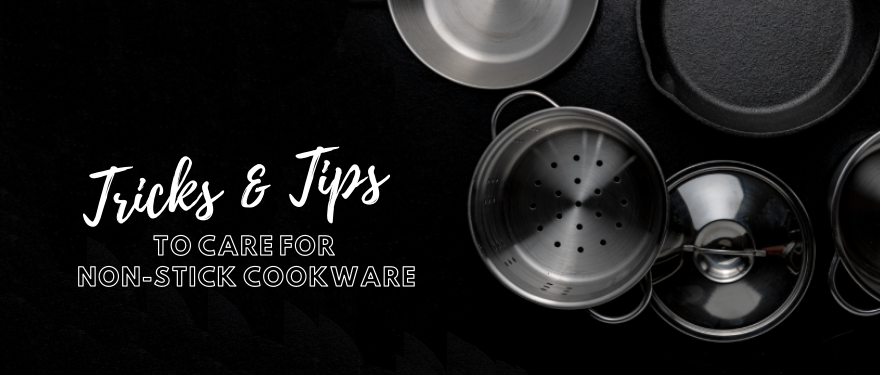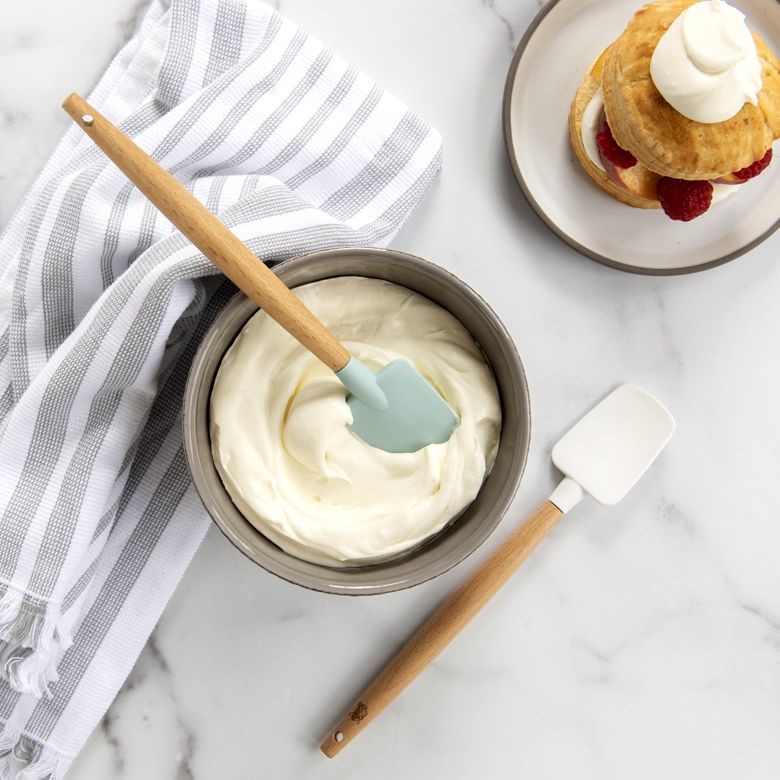 1. USE ONLY SAFE UTENSILS
Avoid using metal utensils on your non-stick pans as they may have rough or sharp edges which can damage your pans. Use wooden or heat-resistant silicone utensils to protect and prolong your non-stick coating.
Recommendations:
2. USE LOW TO MODERATE HEAT
Too much heat on your non-stick frying pan can cause the non-stick coating to bubble and deteriorate its non-stick properties. As a guideline, use low to moderate heat and allow the pan's heat to rise to the desired temperature slowly. If you're looking to sear, use a stainless steel or cast iron pan instead to achieve high temperatures and that perfect sear.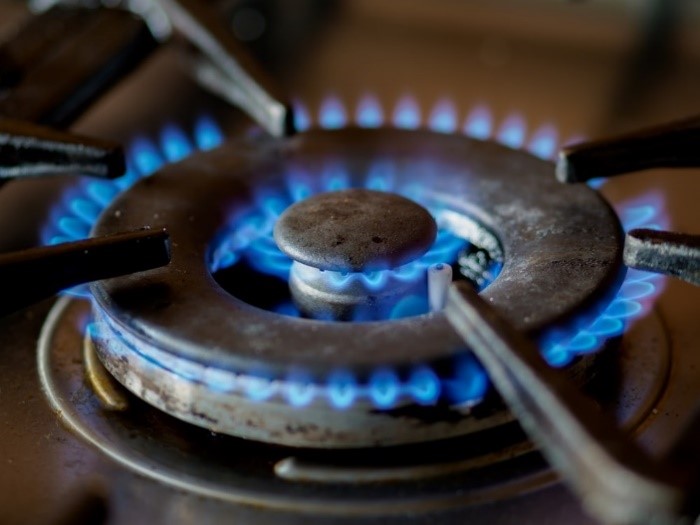 3. PREHEAT YOUR PAN
Using a fat like oil or butter before cooking helps the coating last longer but do avoid using cooking sprays. Using cooking sprays over time will cause residue to build up especially on the sides of the pan which is tough to remove and shortens the lifespan of the pan. Remember to first add the fat onto the cold pan before heating as the fats enhance the non-stick effects of the cookware. Most importantly, some non-stick pans can emit potentially toxic fumes when heated without a lubricant and this should be avoided.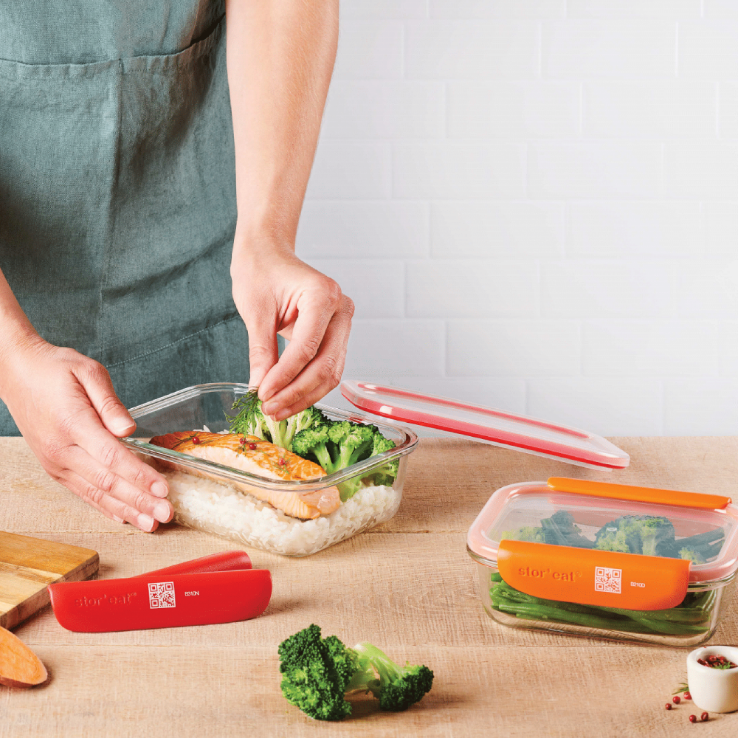 4. USING FOR STORAGE
When you have finished your stir frys, use containers to keep your leftovers instead of storing  them on the pan. Food especially acidic ones can damage the coating when left for extended periods. Wash the pan with warm soapy water and a soft sponge.
Recommendation: Mastrad Stor'eat Smart Food Storage Box
5. CLEAN GENTLY
After use, let the product cool to room temperature before washing it with a soft sponge, plastic scrub or washcloths with warm, soapy water. Avoid using steel wool, stiff bristle brushes or scouring pads as they may scratch and damage the non-stick coating. If you have food residues that are stuck to your pan, let it soak in water for to help loosen the hardened bits before cleaning. The cookware must always be completely clean and dry before it is put away.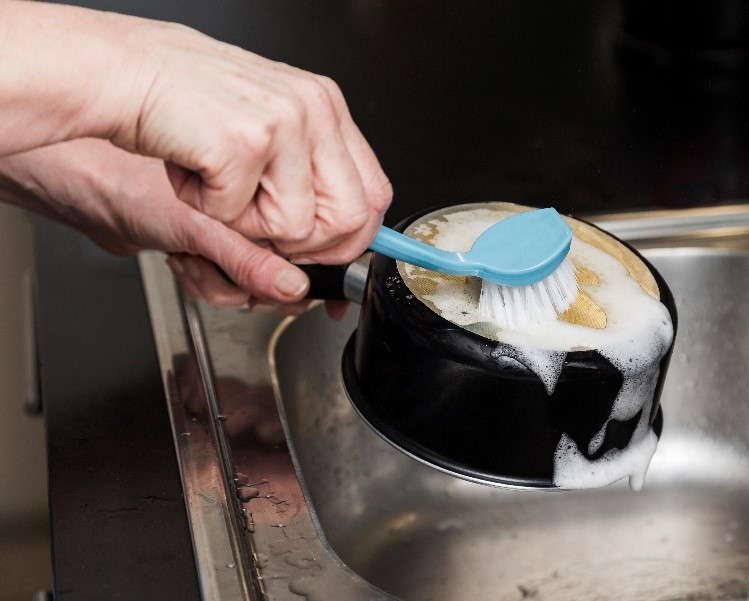 6. PROPER STORAGE
Proper storage is also an integral part of the overall maintenance of your non-stick cookware. When nesting non-stick pans, insert a paper napkin or tea towel between them to keep the bottom of one pan from scratching the non-stick coating of another.