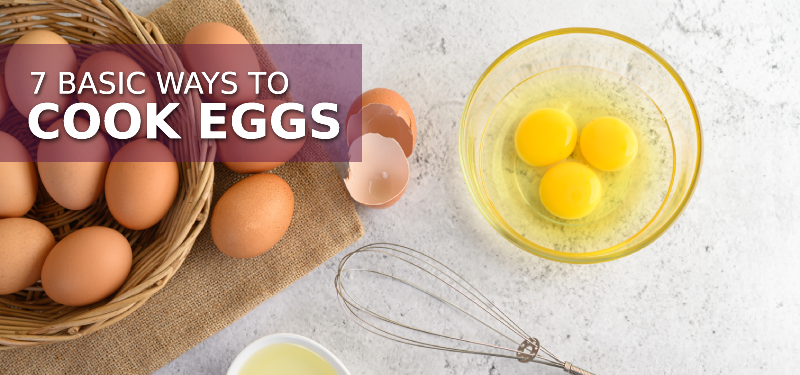 The ToTT of being a Chef #1: The eggciting start
"What to cook first?" is a question that many will ask when they think about learning how to cook or planning to whip up a simple meal.
With our ever handy guides from gifting, equipment usage and even recipes, let us introduce you to our new series for aspiring chefs and bakers with "The ToTT of being a Chef"  Let us inspire you to Cook, Bake and Host from understanding the basics of creaming in baking to mastering how to perfect a soft boiled egg.  Not only will you get to enjoy hacks and tips from us, the series will recommend you the right tools to go along with your cooking or baking journey. 
One of the most basic ingredients in both cooking and baking is simply, the egg. This budget-friendly ingredient can be cooked in many ways and in this article, let us share with you the 7 most basic ways to cook an egg, ranging from oozy soft boiled eggs to a nice heartwarming omelette. 
The 7 most basic ways of cooking an egg
Don't forget that these 7 ways of cooking an egg have varying levels of difficulty too despite being beginner friendly! Fear not, we have arranged them in order of difficulty, starting off with the 2 most basic ways of cooking an egg: Soft boiled and Hard boiled.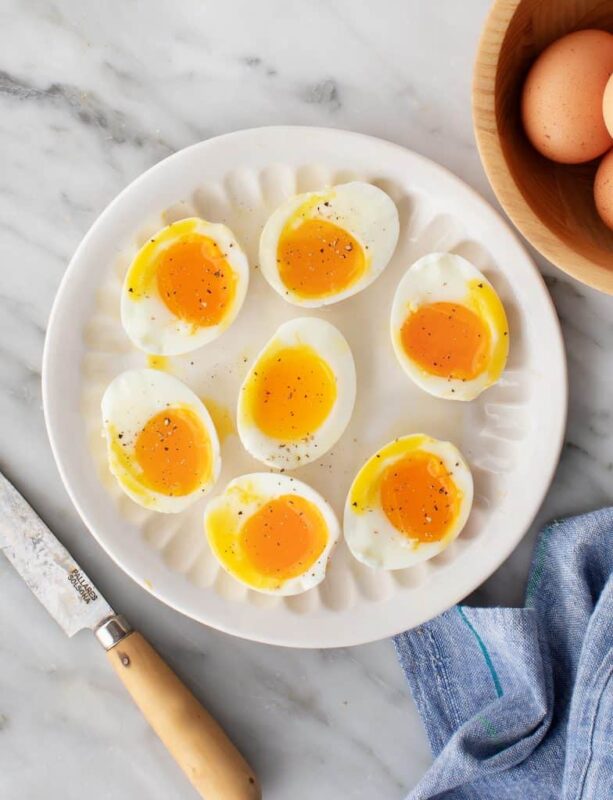 Soft Boiled Eggs
Soft boiling makes the yolk in eggs runny yet creamy, and eating it along with the delicate and soft egg white just makes it such a simple way of appreciating the natural flavours of an egg. 
Basic equipment needed: Slotted Spoon, Saucepan
Recipe: How to Make Soft Boiled Eggs Recipe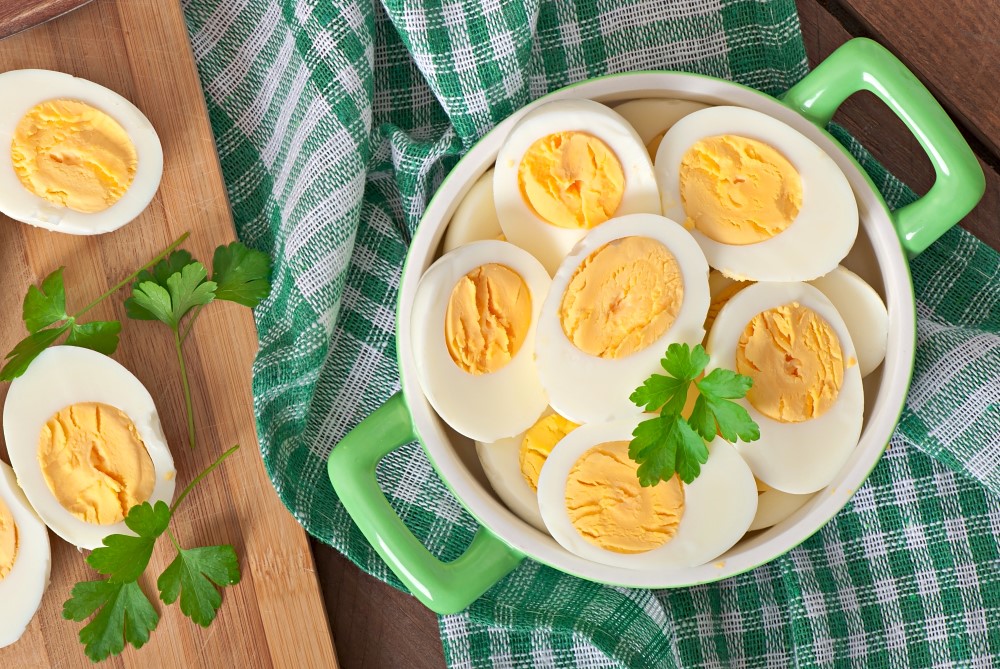 Hard Boiled Eggs
Love a good Egg Mayonnaise Sandwich? Hard boiling makes the yolks moist, deep orange and more solidified compared to soft boiled eggs. It also ends up with more chewy egg whites and a milder taste due to longer cooking times. It is crucial to not overcook hard boiled eggs as it may cause a reaction between the iron in the yolk and the sulfur in the egg whites which results in an odor. 
Basic equipment needed: Slotted Spoon, Saucepan
Recipe: How to Make Perfect Hard Boiled Eggs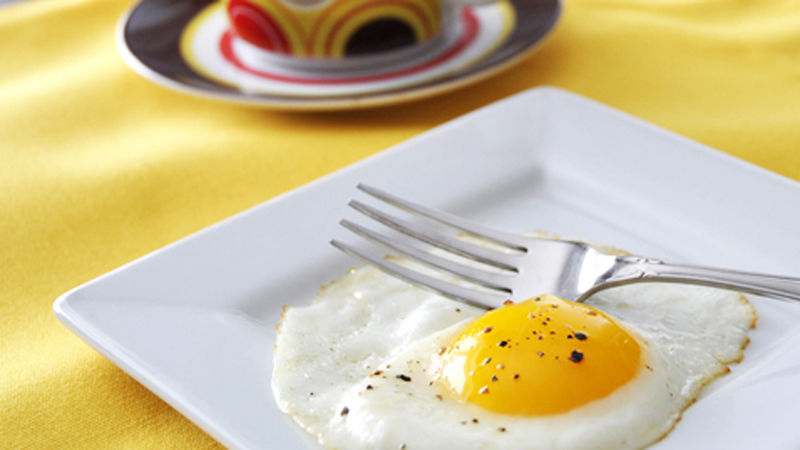 Image credit: tablespoon
Sunny-Side Up Eggs
Other than catching the beautiful sunrise on a monday morning, why not prepare some sunny-side up eggs to catch as breakfast too! The sunny style of cooking eggs packs an even more succulent flavour due to the frying factor. The egg whites are mostly fried while the yolk remains translucent and raw, forming a contrasting yet balanced taste. 
Basic equipment needed: Non-stick Skillet, Small Ramekin, Slotted Turner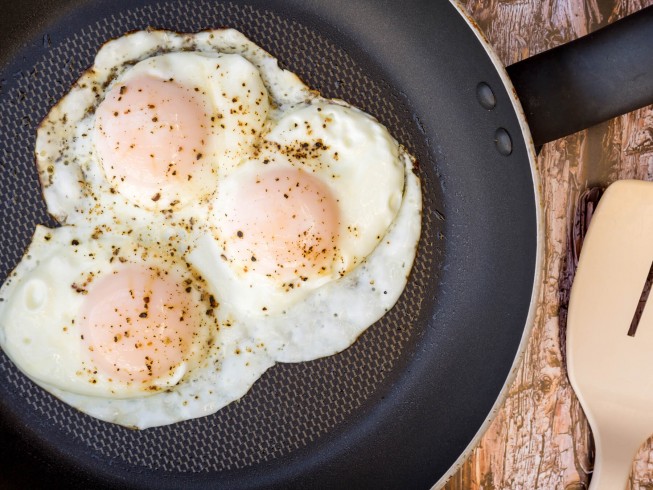 Image credit: cdkitchen
Over Easy Eggs
Is this style of cooking an egg unfamiliar to you? You may have mistaken it for a sunny side up egg before. Over easy eggs are fried eggs cooked on both sides for a very short amount of time, until the egg whites are just about set and the yolk is still runny. Perfect to pair with toasts for your weekend brunch!
Basic equipment needed: Non-stick Skillet, Small Ramekin, Slotted Turner
Recipe: Perfect Eggs Over Easy Recipe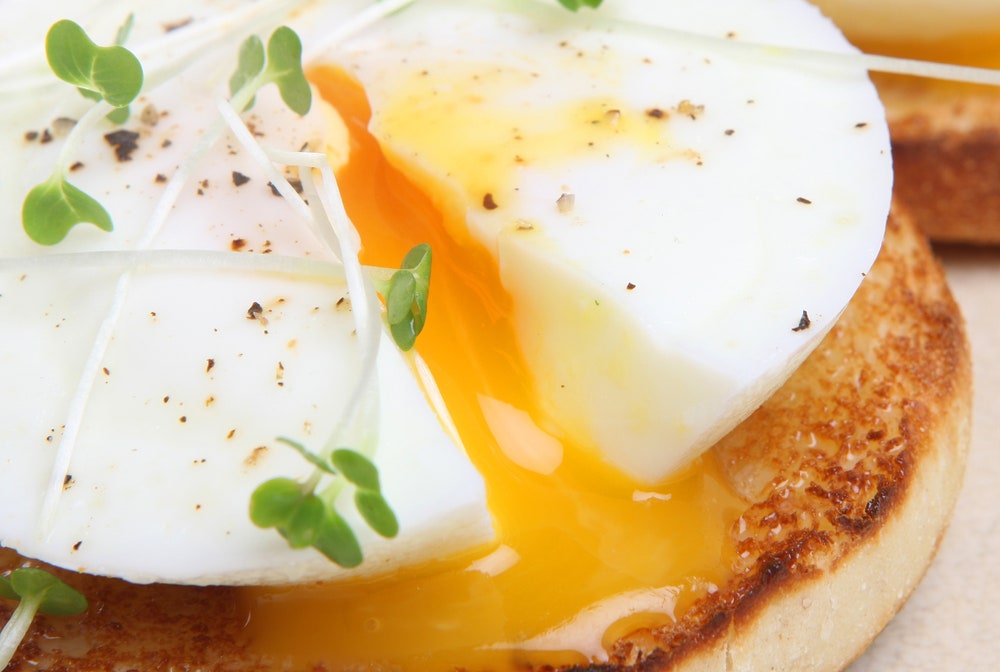 Image credit: epicurious
Poached Eggs
It's getting slightly more difficult now as poached eggs take the 5th spot on this list. Poached eggs taste very similar to soft boiled eggs, however, its texture and appearance is on a whole new level. It has an extremely soft and delicate texture with a runny yolk. Pair your perfectly poached eggs with hollandaise sauce, ham and you get your very own homemade eggs benedict!
Basic equipment needed: Slotted Spoon, Saucepan,  Ramekin, Sieve
Recipe: Poached Eggs: How to Poach an Egg Perfectly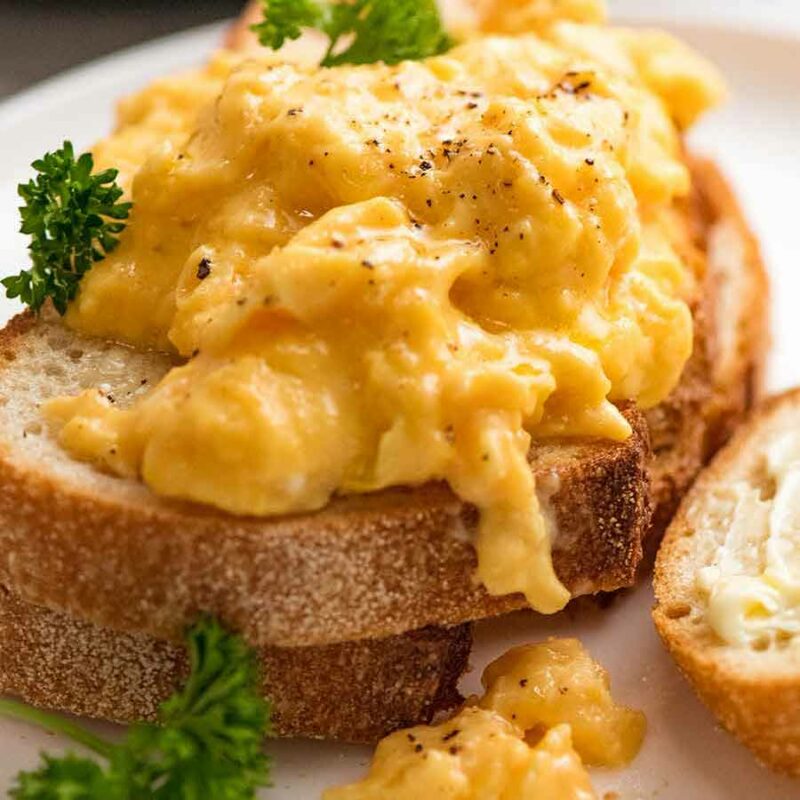 Image credit: Recipetineats
Omelette
At the end of the list, comes the omelette dish. It has the biggest room for customisation in terms of the ingredients used! Like scrambled eggs, an omelette also has the yolk and the whites combined into one  Omelettes are only folded at the end of cooking, which makes it more neat looking compared to scrambled eggs. Get ready to let your imagination run wild and experiment with different types of ingredients for this dish!
Basic equipment needed: Non-stick skillet, Silicone Spatula, Whisk, Mixing bowl, Chopping board
Recipe: How to Make an Omelette