6 EASY MEAL PREP IDEAS, READY IN LESS THAN 30 MINUTES: START YOUR WEEK WITH THESE AWESOME & HEALTHY RECIPES!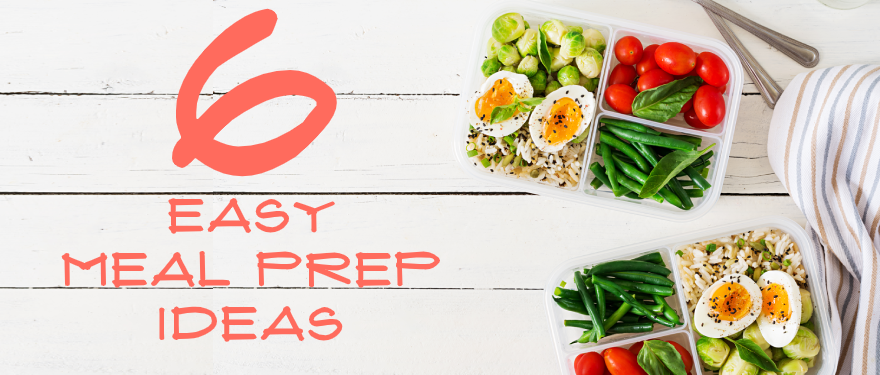 It doesn't have to be complicated! Meal prep can range from simply preparing overnight oats for breakfast to cooking complete dinners for the upcoming week. There is no one right way or method to meal prep, it differs based on food preferences, schedules and personals goals. Set aside an hour or less on your Sunday to prep these easy meals for the rest of the week.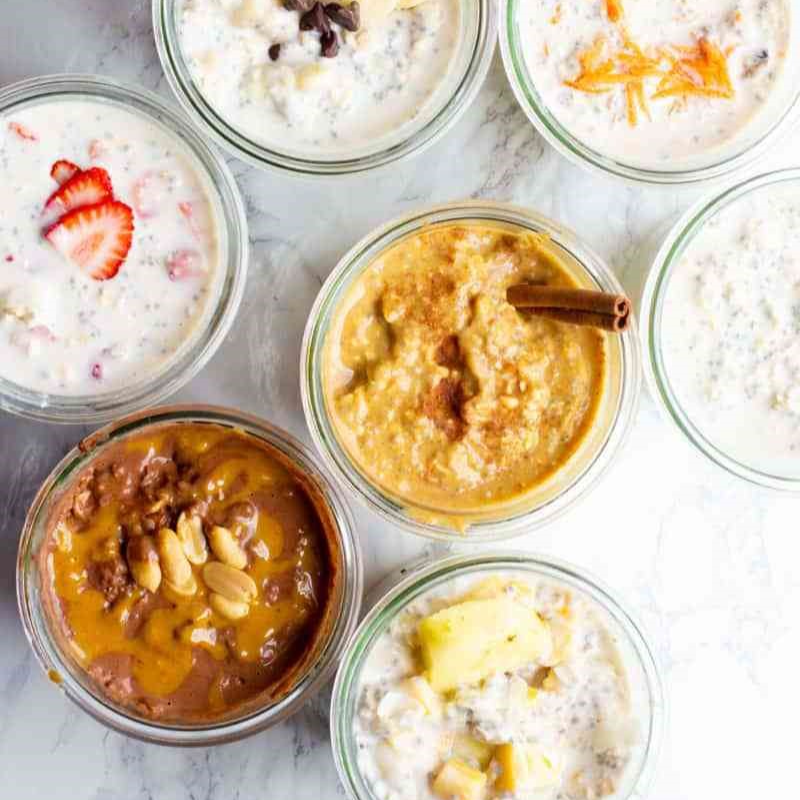 Too busy in the morning to prep a healthy breakfast? Overnight oats are the breakfast meal prep that will change your morning routine for good. They take less than five minutes to make and are packed with whole grains and fibre. Oats are rich in fibre, plant-based protein, and B vitamins. They are 100% whole grains which means they are not heavily processed like other types of cereals. They are low in sugar and can help to increase your metabolism. Add in superfoods like chia seeds, flaxseed or your favourite berries and you are good to fuel your body for the day ahead!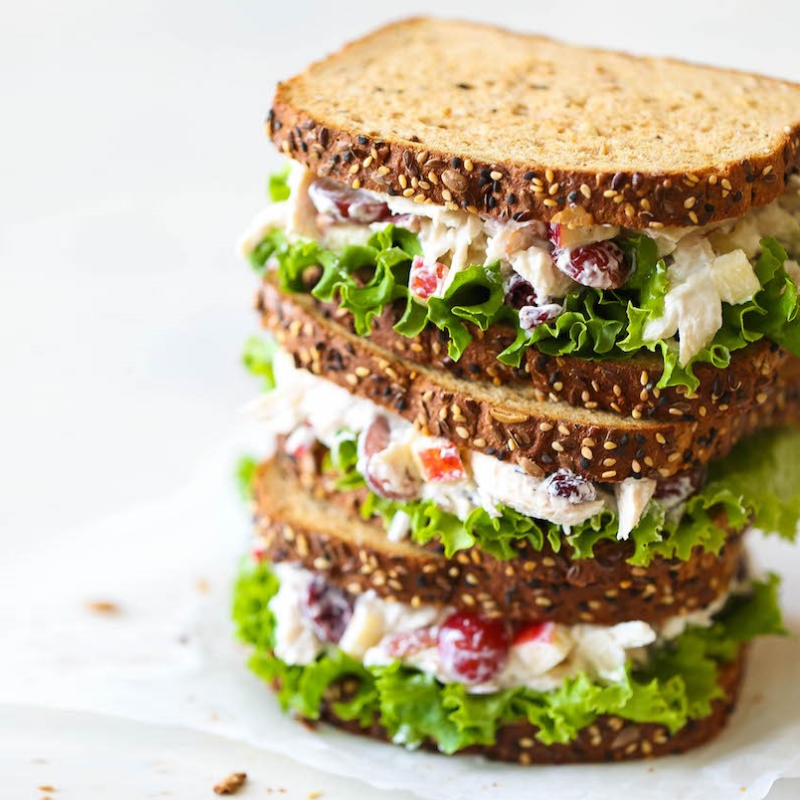 Greek Yogurt Chicken Salad Sandwich
We love a classic P&J sandwich as much as the next person, but sometimes the old standbys can get a little boring. Try this simple and delicious Greek Yoghurt Chicken Salad Sandwich. Swop your usual mayo with greek yoghurt for the rich and tangy flavour. Tip: Toast your bread lightly before assembling your sandwich to avoid soggy bread!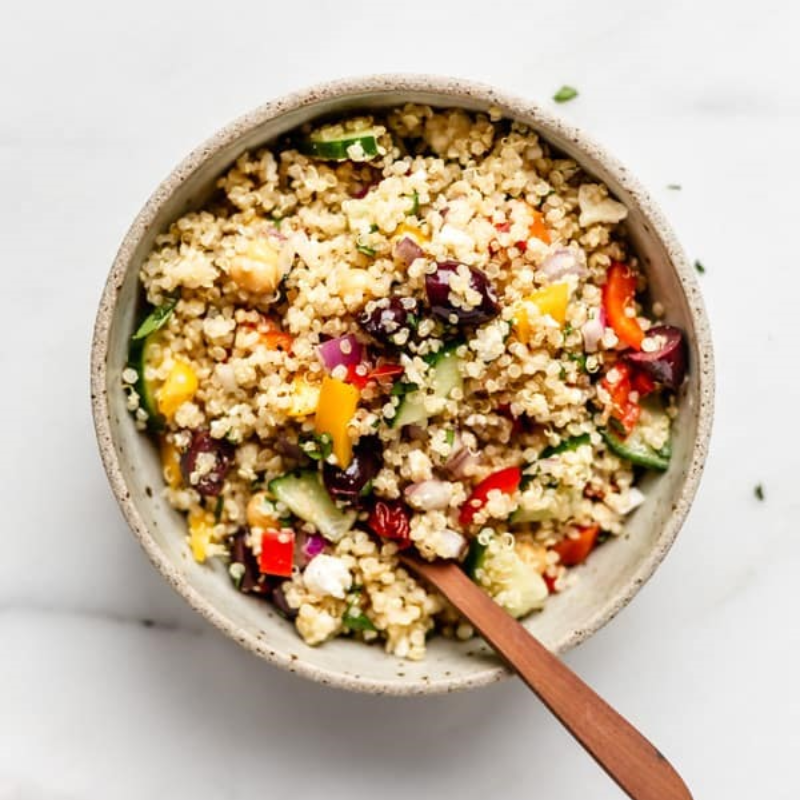 Mediterranean Quinoa Salad
This Mediterranean quinoa salad recipe is hearty, healthy, and packed with fresh flavour! It keeps well in the fridge for up to 3 days, so make a big batch for lunches all week. Quinoa salad is a perfect meal for a busy day, Simply pull out of the fridge and it's ready to go It is high in protein and fibre so you will feel sated for a long time after eating this salad.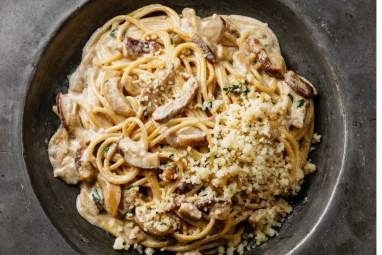 Avoid the long lunch queues under the hot sun! Try making this one-pot pasta for your lunch. Loaded with hearty mushrooms, garlic and parmesan cheese, it's a simple and comforting meal to prepare. For a non-dairy option, you can use soy, almond or coconut milk. The best part of one-pot pasta? You only have one single pot to clean!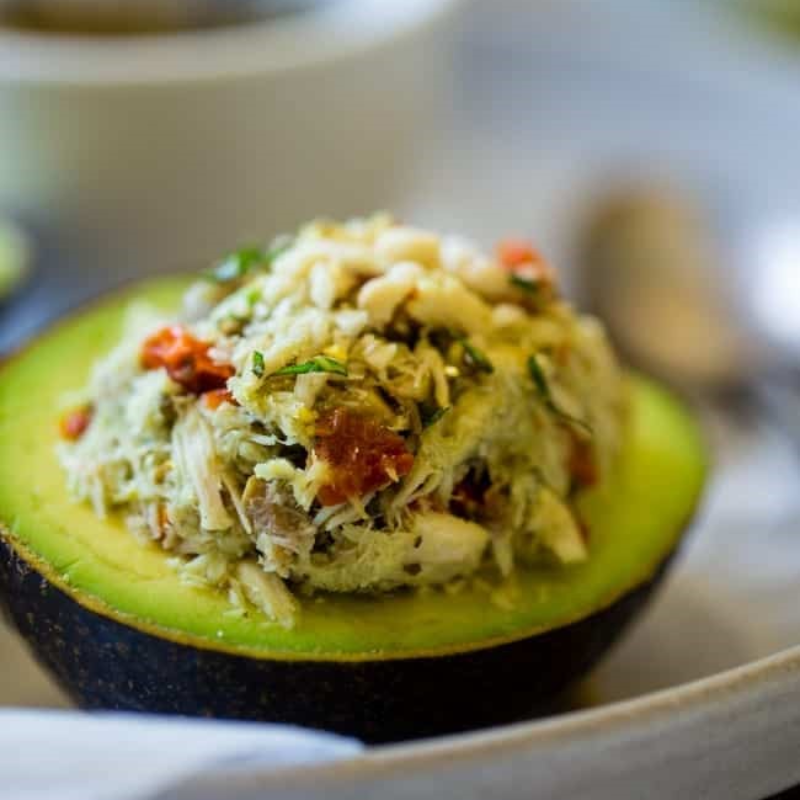 To kick off a new year and new you, bring a healthy twist to a classic. Tuna Salad stuffed avocados are a delicious low-carb, keto and paleo-friendly lunch option. Made with only 5 ingredients, it is packed with lean proteins and healthy fats. A yummy way to boost your immune system!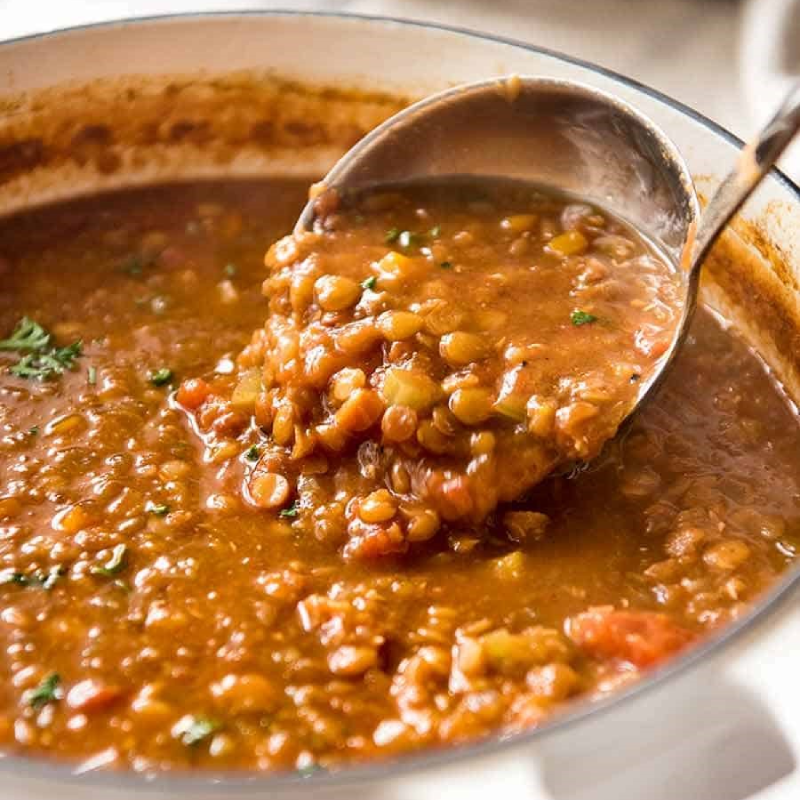 Chock-full of vegetables and so easy to make from scratch, this hearty lentil soup is full of protein, fibre that will keep you feeling full and satisfied. Save yourself some time and freeze a big batch so you can eat it the next weekend or within 2-3 months. When portioning it out into meal prep containers, keep in mind that you should leave some space up top as it helps keeps spills at bay when reheating it at work.
BONUS: PICKING THE RIGHT STORAGE CONTAINERS
Your food storage containers can make the difference between a fabulous or mediocre meal.
Here are some of our favourite picks: