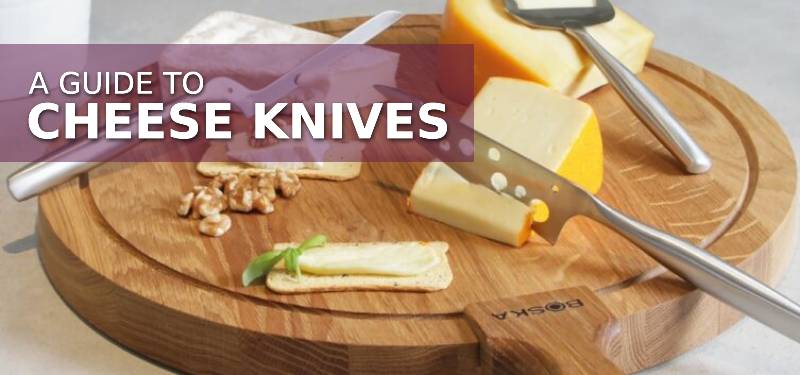 When you're into cheese and entertaining, you will want the right cheese knives and tools to elevate the experience. From slicing and chunking to spearing and spreading, there's a tool for every kind of cheese you encounter.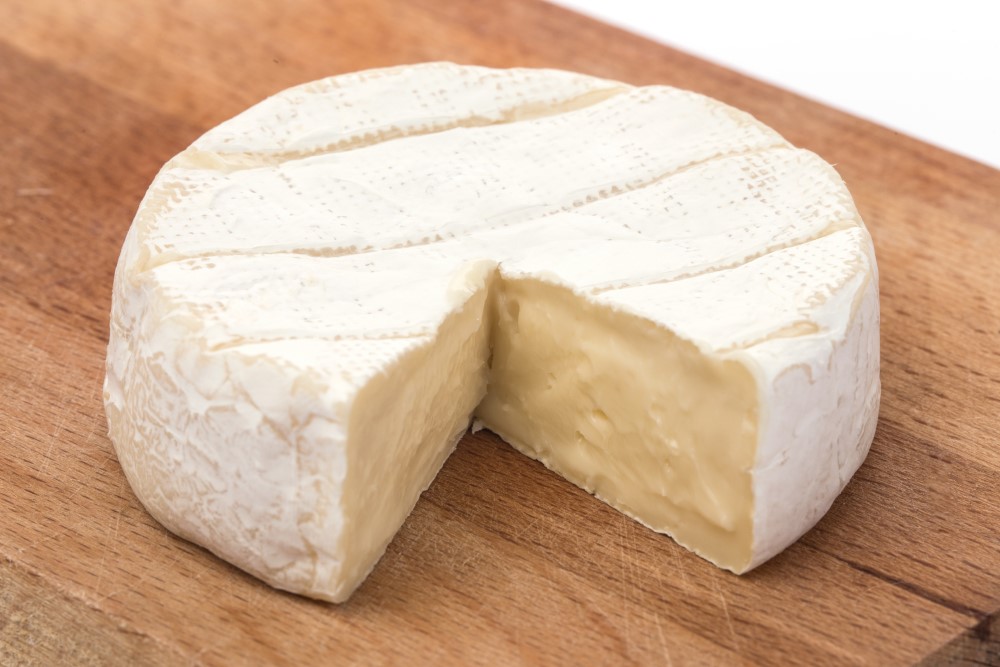 Image credit: Freepik.com
1. SOFT CHEESE
Brie and camembert lovers rejoice! 
Take the oozy mess away with the proper type of cheese knife to prevent your favourite cheese from sticking to it. These delectable cheeses are known for their amazingly mild taste and creamy, moist, and buttery textures that just seem to melt in the mouth.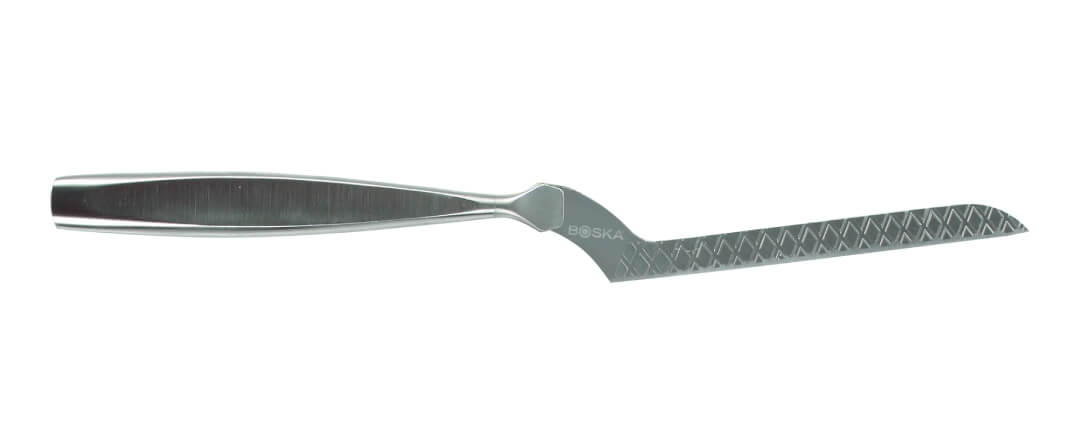 Boska Soft Cheese Knife Monaco+
Suitable for: Soft cheeses like Brie and Camembert.
Special characteristics: While the slim blade reduces resistance when cutting, this makes it easier for one to slice the  cheese as it does not stick and the shape of the cheese remains intact.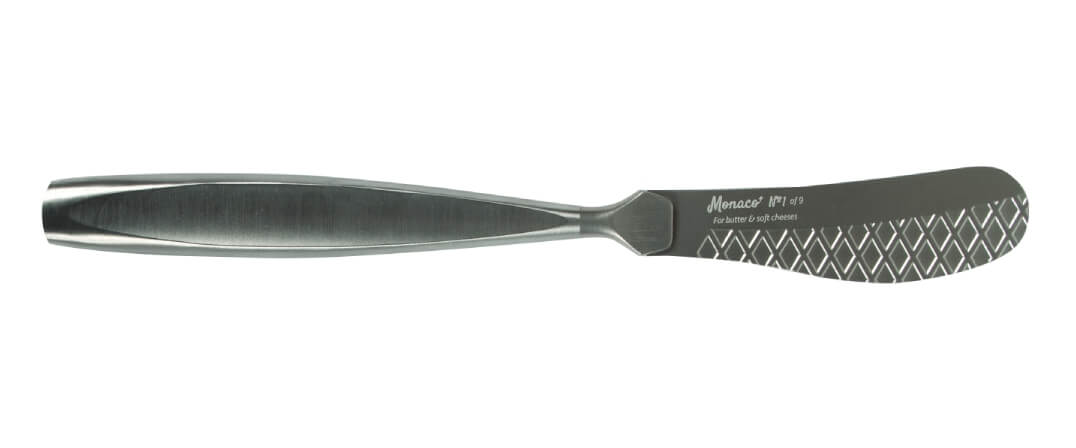 Boska Spreading Knife Monaco+
Suitable for: Spreadable cheeses like fresh cream cheese and soft goat cheese. Maximise the use of this knife by using it  for pâté, butter and pesto as well! 
Special characteristics: As the blade can be bent, the knife will also slightly blend during the spreading. This makes spreading simpler.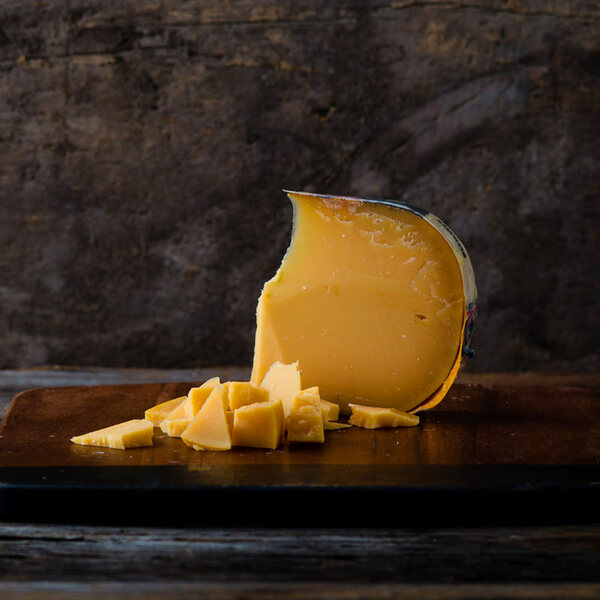 Image credit:dibruno.com
2. SEMI-SOFT CHEESE
Semi-soft cheeses have a smooth, creamy interior with little to no rind. They are known for their high moisture content with flavour profiles that range from mild to pungent. Popular semi – soft cheeses are like Gouda, Port Salut and Provolone. These crowd favourites are great for slicing and snacking and make great additions to sandwiches and cheese platters. They melt beautifully, however their moisture content and relative softness can make them difficult to shred at room temperature.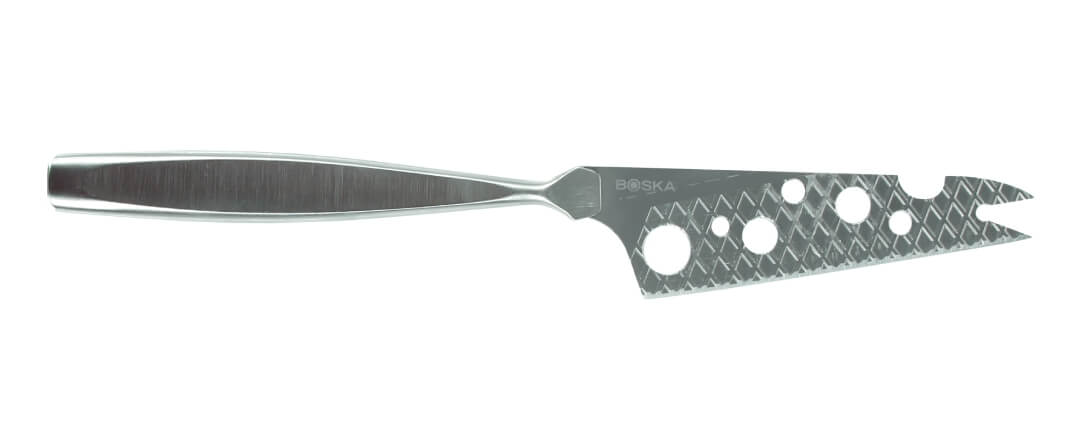 Boska Semi Soft Cheese Knife Monaco+
Suitable for: Soft and semi-hard cheeses, like Gorgonzola and young Gouda.
Special characteristics: The holes in the blade reduce resistance when cutting and the cheese does not stick when you cut it while making sure the shape of the cheese remains intact.
Good to know: Prick a piece of cheese at the serving tip to serve it to someone, so you do not have to touch the cheese with your hands. Handy and hygienic!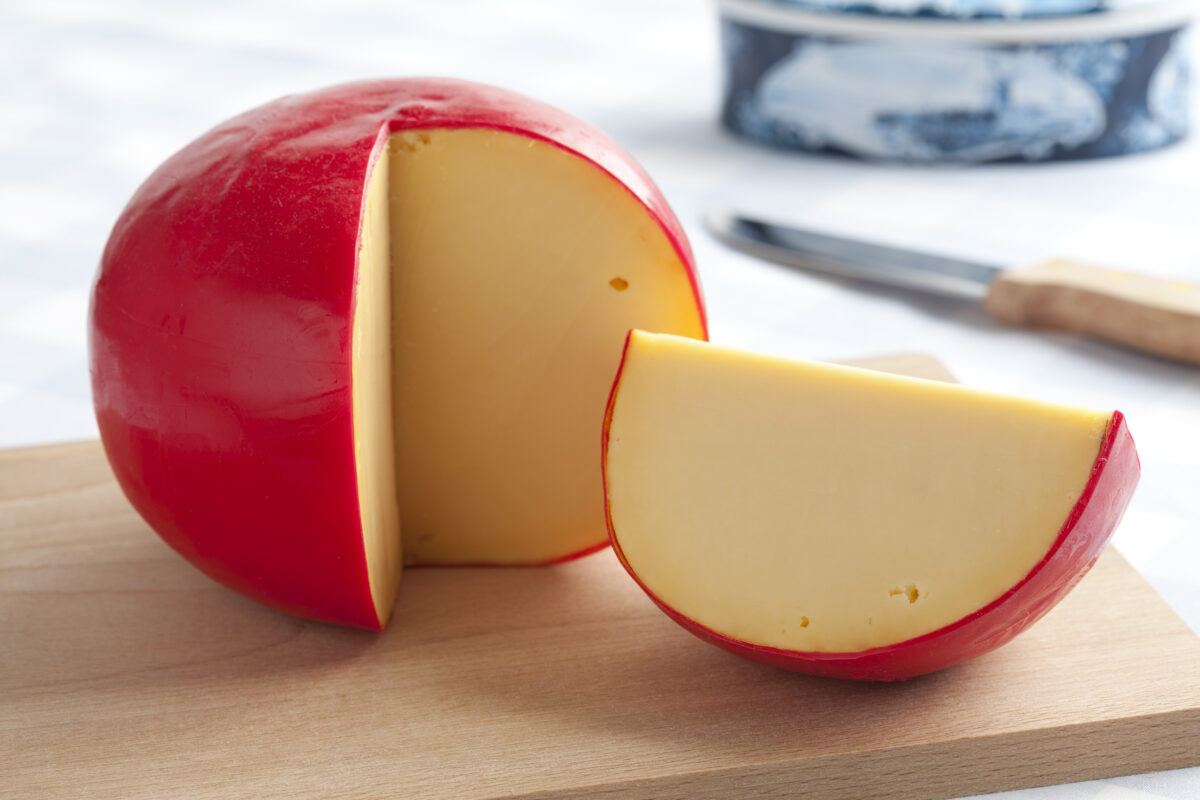 Image credit: tasteatlas.com
3. SEMI-HARD CHEESE
A perfect balance of moisture and aridity, these cheeses provide a firm, slightly springy texture with a delicate blend of savoury and tangy flavours. Typically denser in consistency, the cheese is often made by compressing curds into a solid, draining them of any remaining whey in the process. Taken directly from their moulds, some cheeses (i.e. Edam and Jarlsberg) receive a coating of wax, thus avoiding the need for brine. Did you know that semi-hard cheeses are aged anywhere between 1 to 6 months depending on each specific type?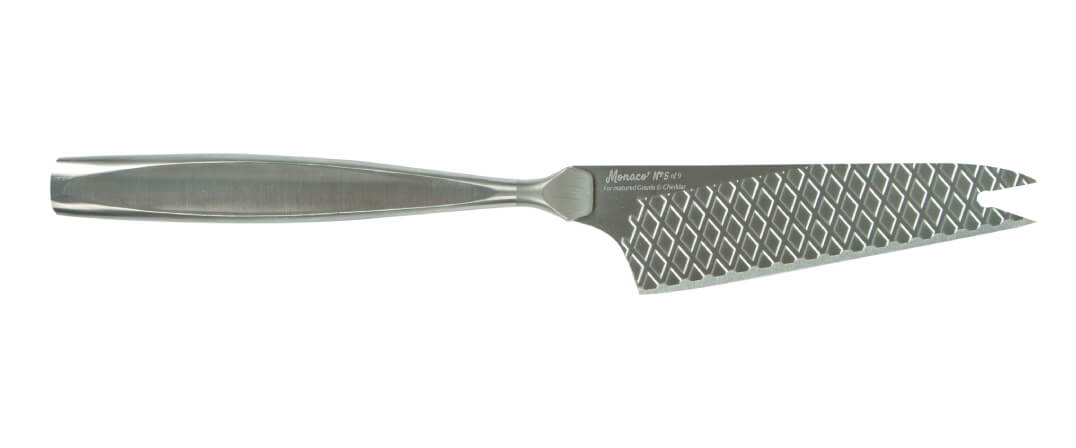 Boska Semi Hard Cheese Knife Monaco+
Suitable for: Semi-hard and hard cheeses like cured Edam and Cheddar.
Special characteristics: Use the serving tip to prick a piece of cheese to it. In this way you can serve cheese to someone without touching it with your hands. Extra hygienic.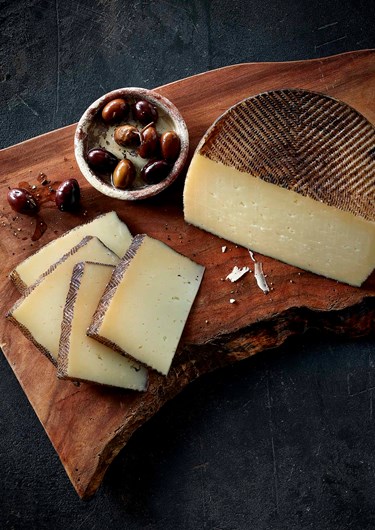 Image credit: Castellocheese.com
4. HARD CHEESE
As the name suggests, hard cheese is firm as they are aged longer, and thus, has a lower moisture content.  Often savoury, popular hard cheese choices are Parmesan and Manchego. The labouring process of production of hard cheese begins with separating and draining most of the whey before pressing the curd, which is then either brined to create a hard rind or waxed.  Finally, the cheese is aged for between 2 to 36 months, and in some cases even longer. The length of aging determines the intensity of the flavour. A well-aged cheese will be more flavourful, less creamy and grainier in texture.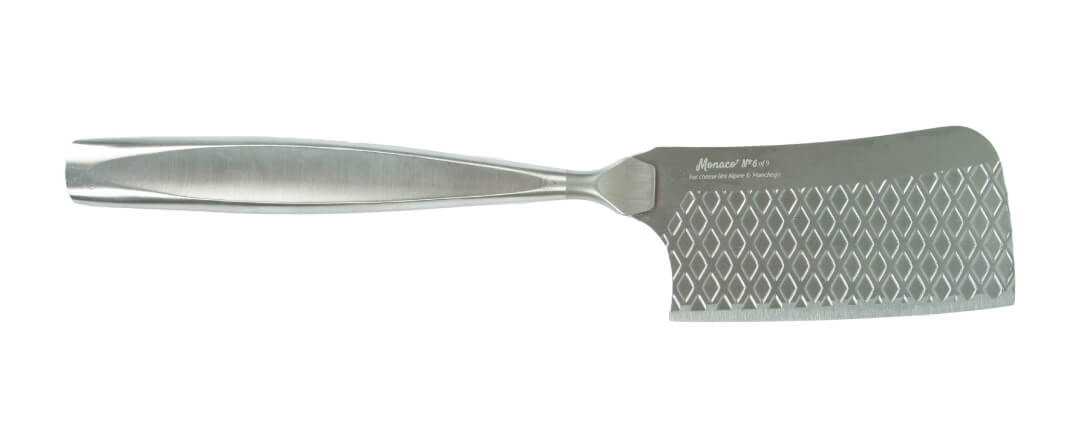 Boska Hard Cheese Hatchet Monaco+ 
Suitable for: Manchego and mature farm cheese
Special characteristics: This tool is very useful for removing the rind of the cheese
Also useful: Slide a piece you just cut from the cheese onto  the broad blade to serve someone without touching it with your hands.
Join us for a fun, interactive and (of course) delicious virtual cheese tasting conducted by Mr Thibault Phulpin. Let him guide you on the different types of cheese, the best way to taste the cheese and what wine to pair them with. You will also get to learn how to build a show-stopping cheese and charcuterie board for your next home party!
For every sign up, you will get 4 different types of cheese from Ile de France with free doorstep delivery!
Early bird promo (For the 1st 35 sign ups): Book before the end of June and get a Free Mini Boska Cheese Board(12cm)