Create this delightfully easy minestrone soup recipe that is always healthy and nutritious.
Cuisine : European Course : Appetizer Skill Level : Novice
Prep : 20 mins Cook : 20 mins
Ready in : 40 mins Serves : 2
---
INGREDIENTS:
1 tbsp Large onion, diced
2 cloves of Garlic, minced
1 stalk of Celery, diced
1/4 Zucchini
Carrot, diced
1/2 cup Diced tomatoes
Capsicum, julienne (optional)
1/2 Vegetable stock
440ml Water
1/4 can Cannellini beans
Dried oregano
Dried Basil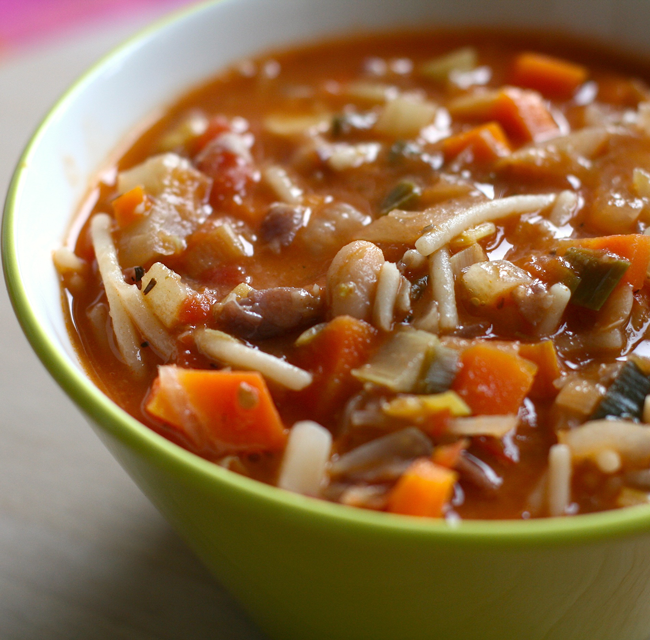 DIRECTIONS:
Heat the olive oil in a large pot over medium-high heat. Add the onion and cook until translucent, about 4 minutes.
Add the garlic and cook 30 seconds.
Add the celery and carrot and cook until they begin to soften, about 5 minutes. Then add in capsicum and zucchini. Stir in dried oregano and basil, and cook 3 more minutes.
Add the diced tomatoes and the vegetable stock to the pot and bring to a boil.
Reduce the heat to medium low and simmer 10 minutes. Stir in the beans and pasta and cook for another 10 minutes.
Season, and garnish.