Pisang Goreng, banana fritter is a beloved local snack. Banana cooked till slightly soft is coated with a delicate batter that is crisp.
Cuisine : Asian Course : Appetizer Skill Level : Novice
Prep : 50 mins Cook : 10 mins
Ready in : 60 mins Serves : 6-8
---
INGREDIENTS:
110g Sel-Raising Flour
70g Coarse Rice Flour
3 tbsp Corn Flour
1.5 tbsp Custard Powder
1.5 tsp Double actions baking powder
0.5 tsp Baking Soda
0.5 tsp Ammonia Powder (Optional)
200ml Water
50g Melted Butter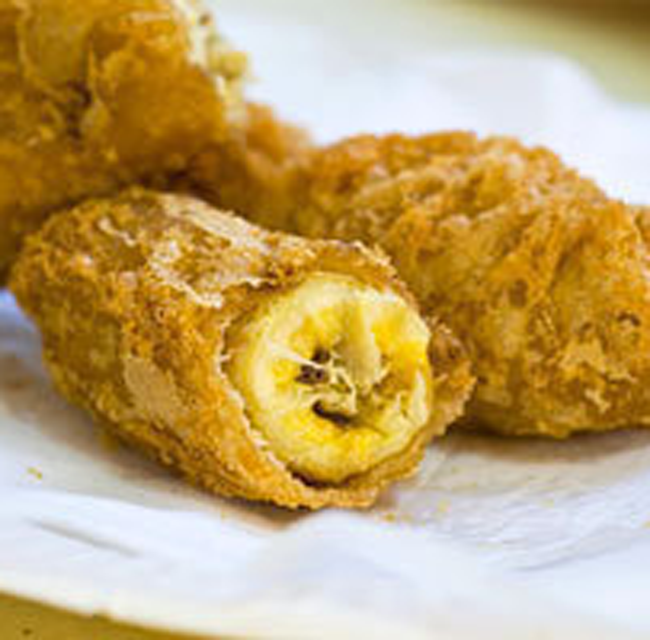 DIRECTIONS:
Mix the flours together.
Add in the water and rest for at least 45 mins.
Pour in melted butter before using the batter.
Heat oil to 180C, deep fry the banana with batter and fry till golden brown.