These delicious all-in-one breakfast muffins make for a great grab-and-go breakfast and require just one muffin tin to create perfect single-serving portions.
Cuisine : American Course : Appetizer Skill Level : Novice
Prep : 5 mins Cook : 23 mins
Ready in : 28 mins Serves : 6
---
INGREDIENTS:
6 slices Whole-Wheat Bread
1 tablespoon Unsalted Butter, melted
1 ounce shredded Cheddar Cheese (about 1/4 cup)
1/4 cup finely chopped Tomato
6 large Eggs
1/4 teaspoon Kosher Salt
1/4 teaspoon freshly ground Black Pepper
2 Bacon slices, cooked and crumbled
1 tablespoon chopped Fresh Chives (optional)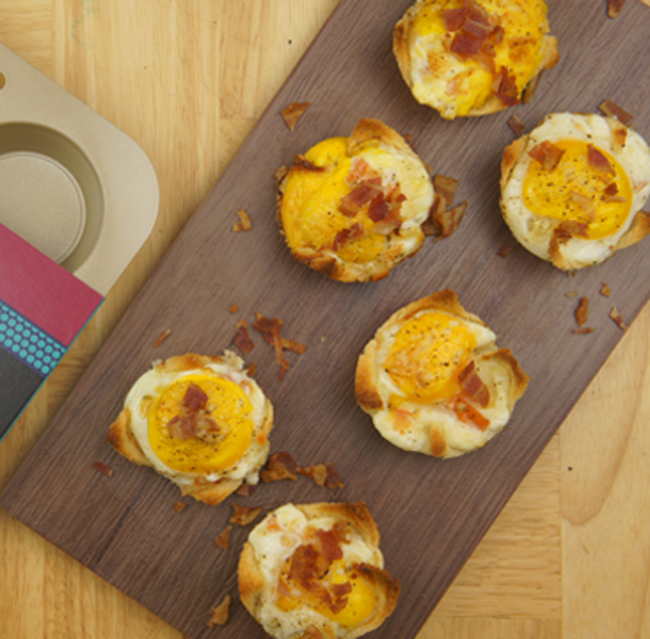 DIRECTIONS:
Using a rolling pin, flatten the bread thinly and trim the crusts off the bread.
Brush both sides with melted butter.
Place the bread slices into a muffin pan and toast in oven at 190C for 5 minutes.
Remove pan from oven and fill it with cheese, diced tomatoes and a egg.
Season it with salt and pepper.
Bake in the oven for 18 minutes or until the whites are set.
Remove pan from oven and top it with bacon.