Cooked to perfection, these caramelized onions are sweet, richly flavoured and compliments well with baguette and topped with savoury goat cheese.
Cuisine : European Course : Appetizer Skill Level : Novice
Prep : 10 mins Cook : 30 mins
Ready in : 40 mins Serves : 6
---
INGREDIENTS:
1 Baguette (sliced)
300g Onions, thinly sliced
4-5 Anchovies
2-3 tbsp Soy sauce
2-3 tbsp Olive Oil
Goat Cheese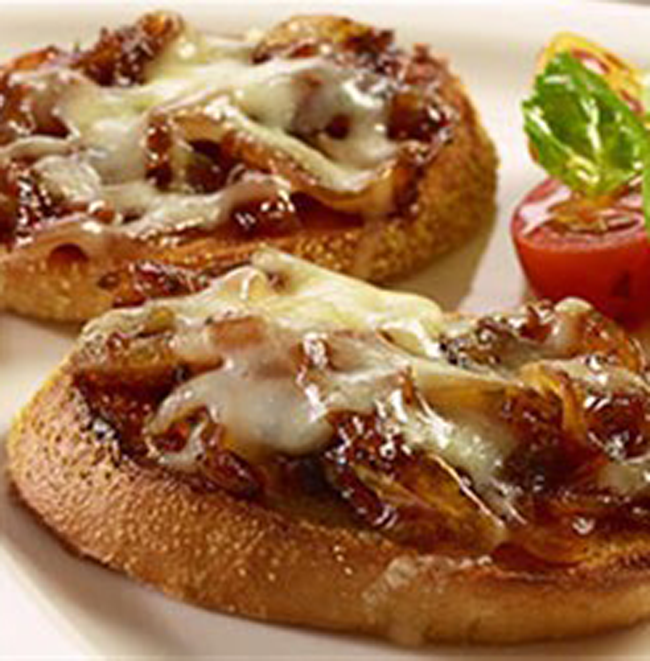 DIRECTIONS:
Preheat the oven till 200C.
Pan-fry anchovies until melted.
Add sliced onions and soy sauce and saute for 2-3 mins.
Low fire for 20-30 mins, stirring it occasionally and set aside.
Slice baguette into thin slices (approx. width of little finger).
Warm baguette in oven for 2-3 mins.
Top baguette with onion confit and goat cheese.
Eat!