Try out this traditional Kee Chang which is also called Alkaline Dumpling recipe by Chef Julie for this Wang Qing Dumpling Festival!
Cuisine : Asian Course : Appetizer Skill Level : Novice
Prep : 10 mins Cook : 170 mins
Ready in : 180 mins Serves : 4-6
---
INGREDIENTS:
600g Glutinous Rice (selected grain)
1 tsp Yellow Alkaline Ball
2 tbsp Oil
250g Red Bean Paste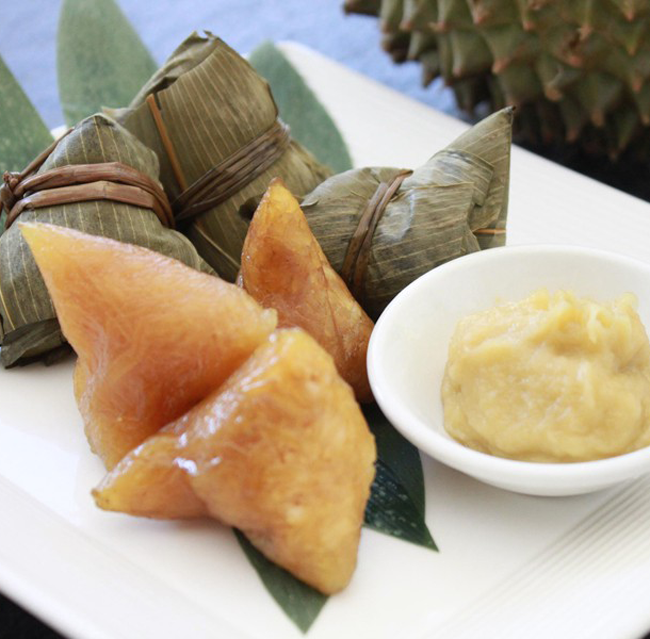 DIRECTIONS:
Pound the alkaline till powder and mix with a little water.
Wash the glutinous rice few times.
Mix in the alkaline water and soak the glutinous rice for 4hrs.
Drained the glutinous rice and add in 2tbsp oil and mix well.
Wrap the glutinous rice with a ball of red bean paste in the middle.
Cook for 2-2.5hrs in hot boiling water or pressure cooker for 40-50mins.