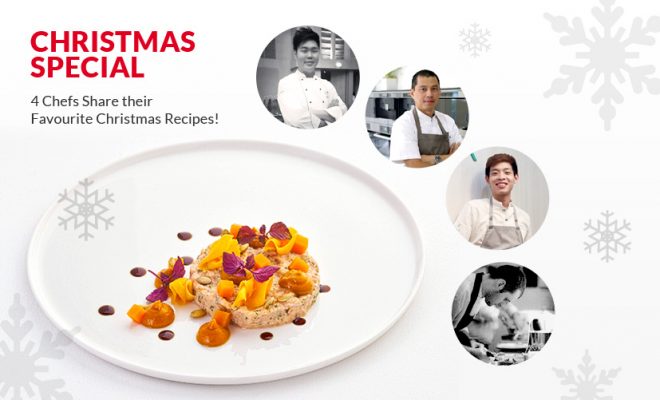 This joyous season, we chat with some of our favourite chefs on what Christmas means to them and put together a roundup of delicious recipes that you can easily recreate at home for all your festive dinners. Indulge in these recipes that will bound showstoppers at your dinner tables! From Roasted Chicken with Grilled Vegetables, Stuffing and Truffles to Turkey Roulade with Cranberry Reduction, you'll find something here that will suit everyone's liking. Let the feasting begin!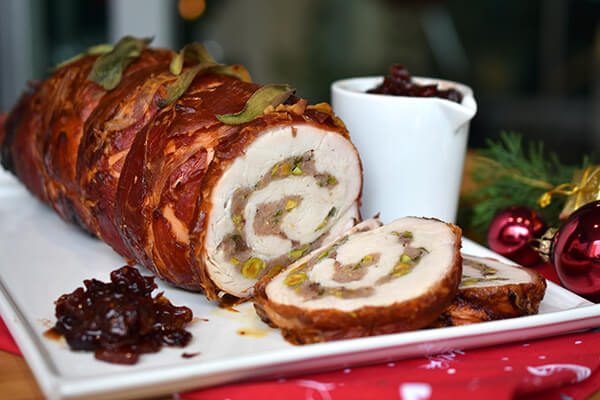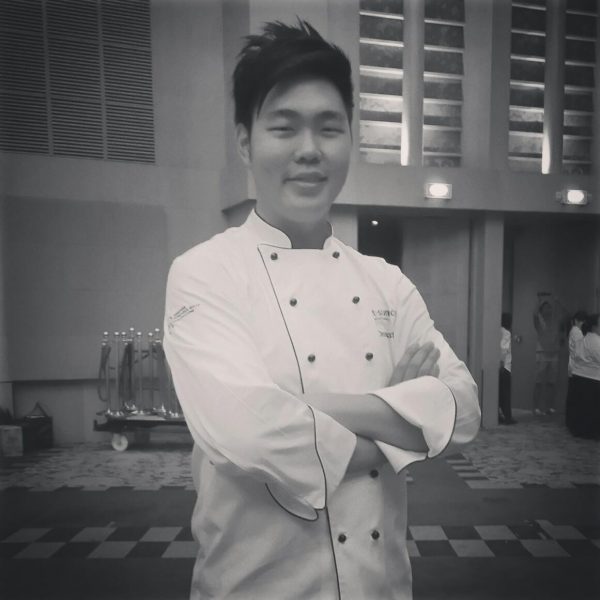 1. Turkey Roulade with Cranberry Reduction by Chef Desmond Tan
"Christmas is a joyous occasion where I am able to gather many people around the table to feast together, no feeling in this world beats seeing the smiles on their faces." – Chef Desmond Tan
When asked why he shared this particular recipe with us, Chef Desmond mentioned that many home cooks are intimidated by the idea of roasting an entire turkey. The long cooking time also makes the meat prone to being dry. He hopes that this recipe will be able to change the way people cook turkey and fall in love with the juiciness of the meat!
'Roulading' the turkey ensures that the meat is juicy, flavourful and makes it look worthy of being on a restaurant menu!
Chef Desmond's must-have tool: Weber Instant Read Thermometer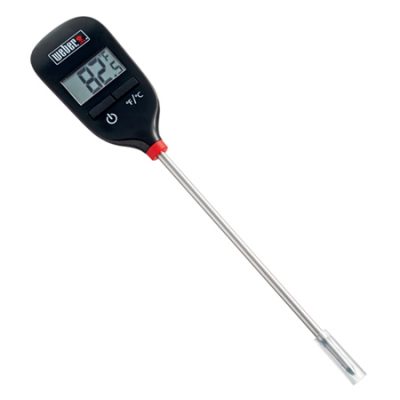 Get the recipe here: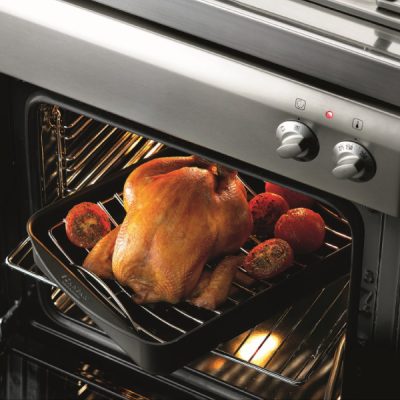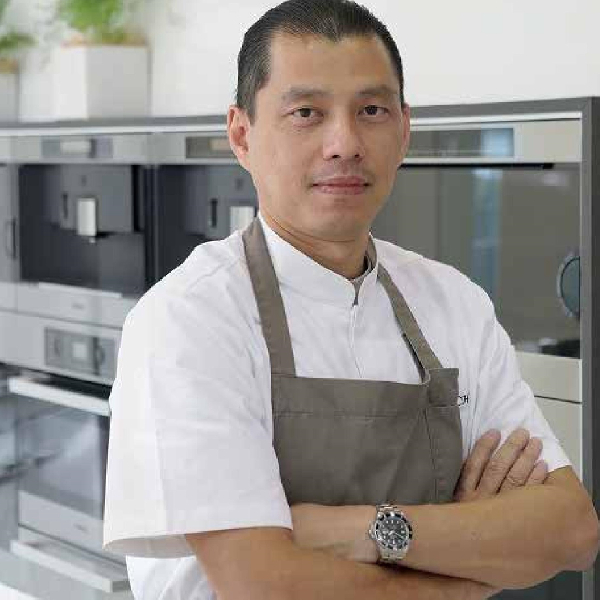 2. Roasted Chicken with Grilled Vegetables, Stuffing and Truffles by Chef Jimmy Chok
"Christmas is the time of the year where you spend time with loved ones and good friends. I prefer chicken over turkey, so this chicken with truffles recipe is my go-to when entertaining friends and family for an ultimate year-end indulgence." – Chef Jimmy Chok
This recipe adds a touch of luxury to roast chicken with shaved truffles and delicious stuffing made from homemade toasted chestnuts, juicy mushrooms and fresh parsley. The crisp chicken skin, succulent juicy meat and rich earthy flavour of truffles is the perfect mix of comfort and extravagance with friends and family. We recommend serving this straight from the oven, paired with a bottle (or two!) of good wine!
Chef Jimmy's  must-have tool: Scanpan Roasting Tray and Grill Pan
Get the recipe here: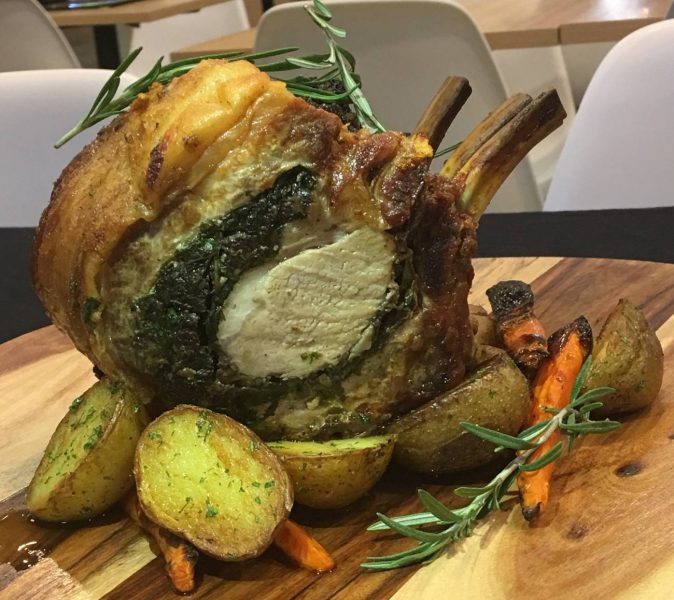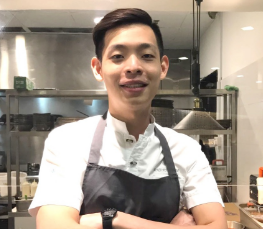 3. Oven-Roasted Pork Rack by Chef Andrea Lim
"Christmas and year-end festivities are all about gathering with friends, family and enjoying an indulgent meal that we don't usually have the time for. This Oven-Roasted Pork Rack is a recipe that has been a popular dish for many of my festive dinners – and I am sure it'll be the same for you!"  – Chef Andrea Lim
This recipe calls for stuffing the pork rack with a mixture of spinach and mushrooms before tying it with butcher's string and going into the oven – the stuffing adds a depth of flavour and the earthiness from the juicy mushrooms ensure that the pork is kept moist through-out your dinner! Try this show-stopping pork rack for your Christmas dinner and we're sure it'll be a staple for your festive meals for years to come!
Chef Andrea's must-have tool: Nordic Ware Roasting Rack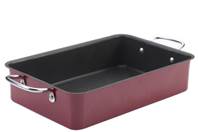 Get the recipe here: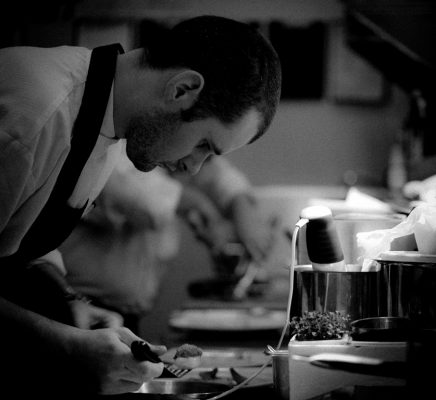 4. Slow Cooked Salmon Confit, served with Pumpkin in Textures by Chef Stephan Zoisl
"Christmas is a season where everyone gathers for a warm celebration. Not only is this dish aesthetically pleasing, it is also easy to prepare and delicious!" – Chef Stephan Zoisl
The slow-cooked confit melts in your mouth and highlights the exquisite flavour of salmon! If you think that serving the confit with pumpkin might make the dish boring, think again – this recipe uses the humble pumpkin in not one, but five different ways! Expect to be blown away with how much flavour the combination of salmon and pumpkin can provide!
Get the recipe here:
Chef Stephan's must-have tools: Squeezy Bottles, Piping Nozzle (fine), stainless steel cooking rings