Try this show-stopping pork rack for your Christmas dinner and we're sure it'll be a staple for your festive meals for years to come!
Cuisine : European Course : Main Skill Level : Novice
Prep : 30 mins Cook : 1 hr 50 mins Ready in : 2 hr 20 mins Serves : 6-8 Servings
---
INGREDIENTS:
1.2kg Pork Rack
75g Carrot
150g Baby Potato
200g Baby Spinach Leaves
300g Button Mushrooms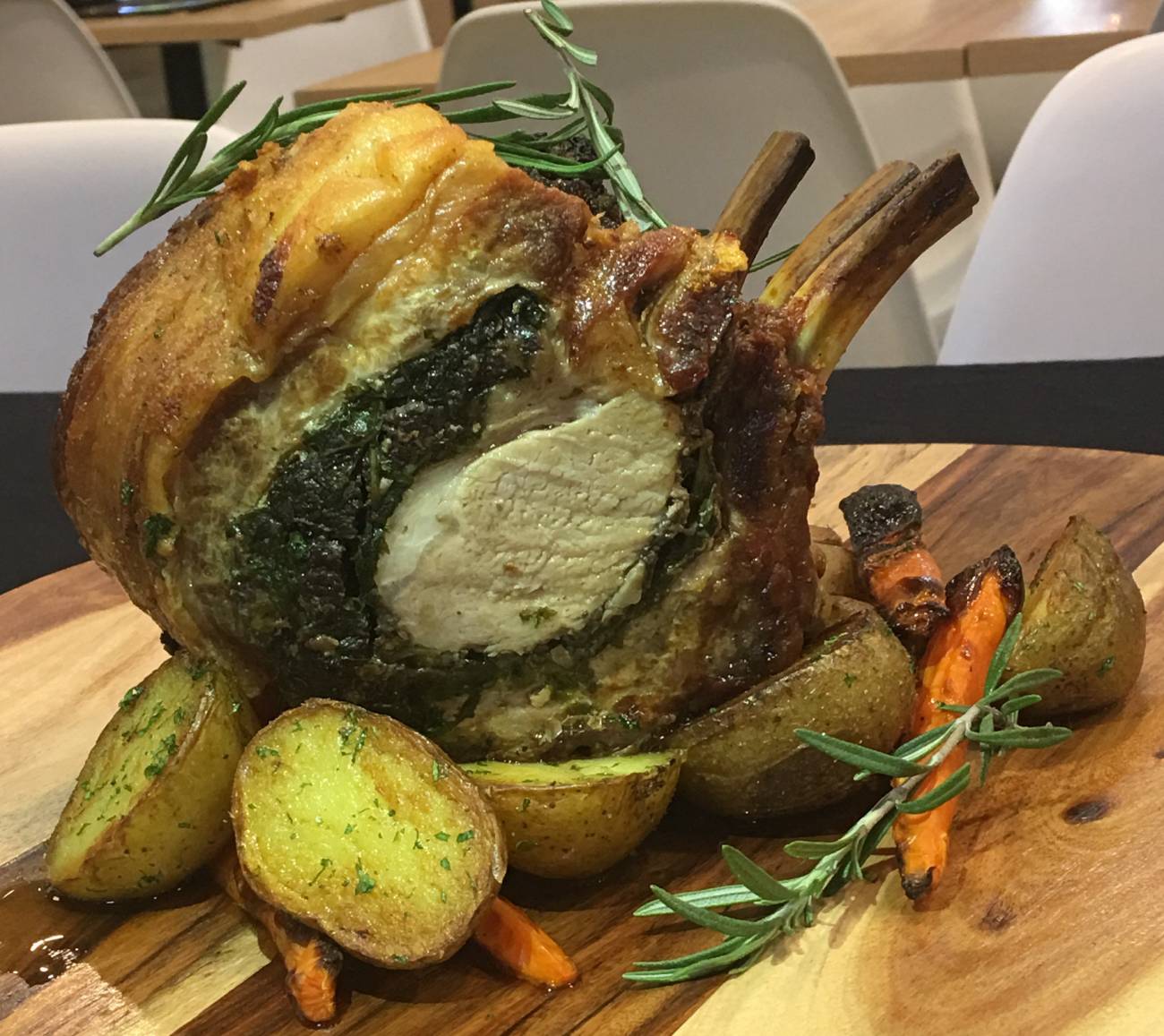 DIRECTIONS 
Lightly sauteed the baby spinach and set it aside to cool.
Blend the button mushrooms and sauteed till dry over a medium heat pan.
Set the mushrooms aside to cool.
Slice the pork rack along the bone till 2/3 of the way.
Open up the meat and prepare to assemble.
Layer the spinach evenly follow by the mushrooms.
Season with rock salt and black pepper.
Fold the meat back together and secure the pork rack with butcher strings.
Cut the baby potatoes in half and carrots in big chuck.
Lay the vegetables on a tray and place the pork rack above the vegetables.
Roast the pork rack in a pre-heated oven at 120degree for 1hr 30mins.
Lastly blast bake the pork rack at 240degree for 20 minutes before serving.