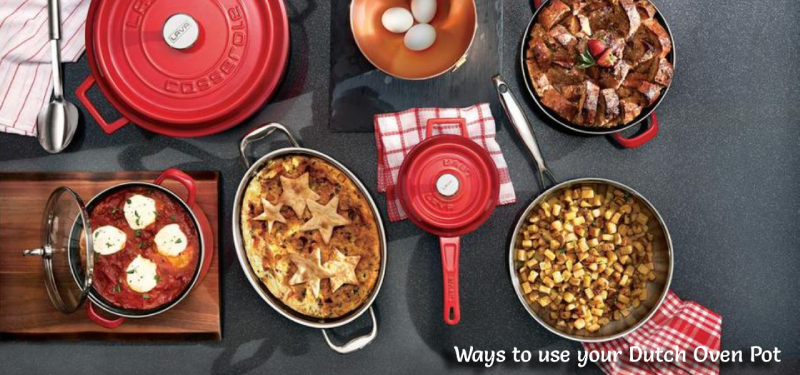 A good Dutch Oven is a kitchen essential, heavy and thick enough to conduct and retain heat; deep enough to handle large cuts of meat and quarts of cooking liquid. Its heavy-duty construction and versatility make it one of the most useful pieces of cooking equipment, and one that every home cook should have in their cabinet. Here are 6 ways to put your cast iron Dutch Oven pot to work: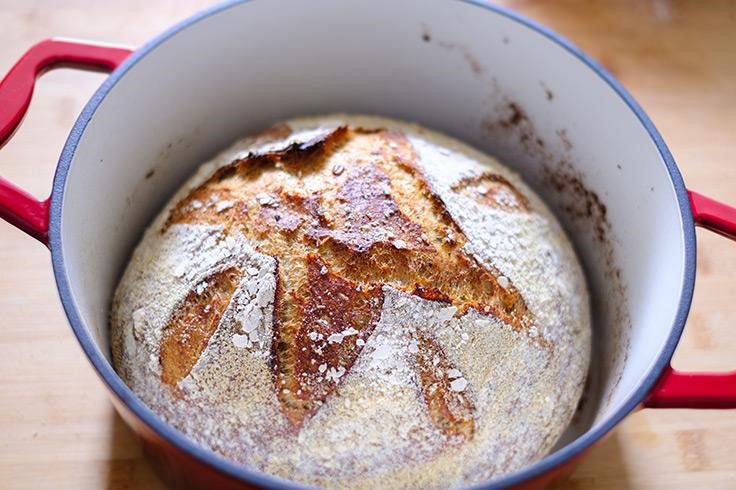 1. BREAD
Who doesn't love a freshly baked loaf of bread? Bread baking in a Dutch Oven is the perfect vessel for making artisan-style loaves. The lid traps in moisture and steam released by the bread, creating that perfect crispy crust. To get a better crust, preheat your Dutch oven before adding in the dough and line the interior with parchment paper. Follow this classic homemade recipe from Tasty .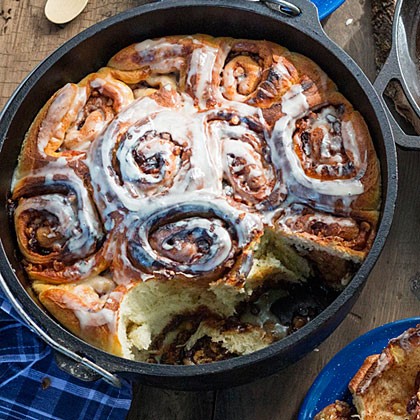 2. DESSERTS
Traditionally, people cooked these over a campfire, but don't pull out your flint and steel just yet. You can make these treats indoors thanks to your modern oven and have your cake without the campfire.
Make this Cinnamon Rolls for a delicious breakfast or dessert!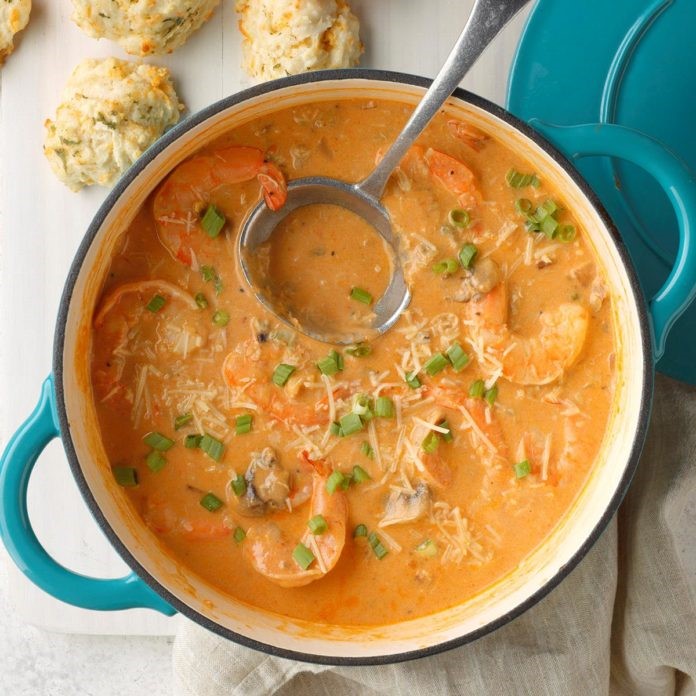 3. SOUP, STEWS & BRAISES
Nothing beats a hearty bowl of soups, stews or braise, especially on a raining day. Dutch Ovens particularly excel at simmering and braising as it keeps heat consistent during cooking. Additionally, it retains heat long enough for at least 30 minutes after it is removed from the stove.
Try making this Dutch Oven-worthy recipe – Pumpkin Soup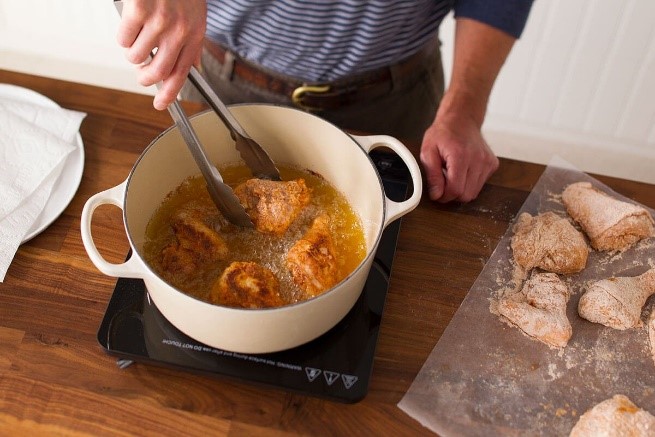 4. DEEP FRYING
Frying can be a daunting task — and a messy one. The key to fright-free deep-frying is using a pot with tall sides, it helps to cut down on oil splatter as the cast iron handles very high heat without burning. If you're looking to fry something unique and tasty in your Dutch Oven, try out this Fried Chicken recipe from Food Network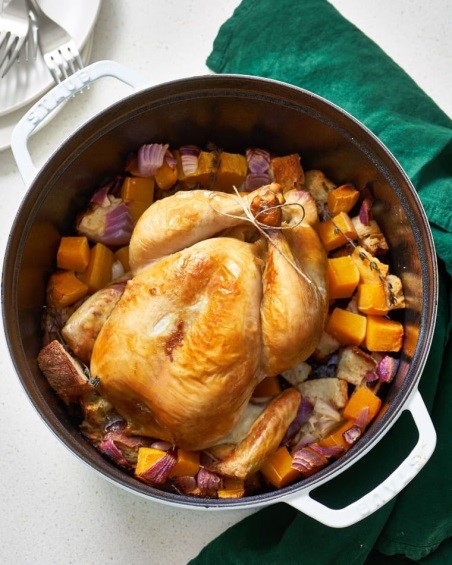 5. ROASTING
When placed inside an oven, Dutch Ovens conduct heat and transfer it to the food inside from all directions. The ability of the cookware to hold this heat means that less energy is required for long, slow cooking methods. The ovenproof lid helps retain moisture and prevents drying during long cooking times. This makes Dutch ovens perfect for slow roasting meats or vegetables.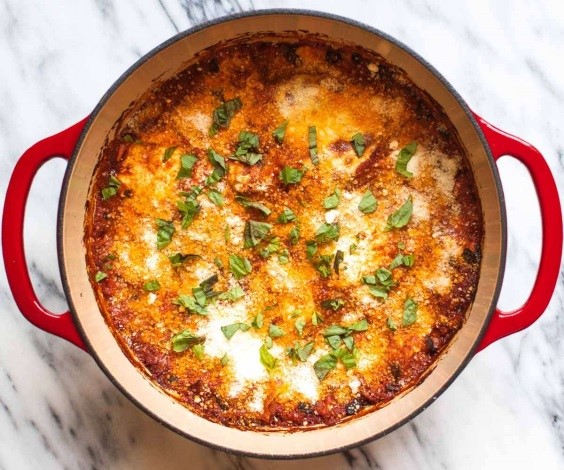 6. CASSEROLES
The versatility of a Dutch Oven to be transferred from a stovetop to inside an oven makes them the perfect tool for casseroles. Meats or aromatics can be sautéed in the Dutch oven while on the stovetop, and then the casserole can be assembled and baked in the very same pot. You'll be surprised at how well-textured, juicy, and flavorful the result is.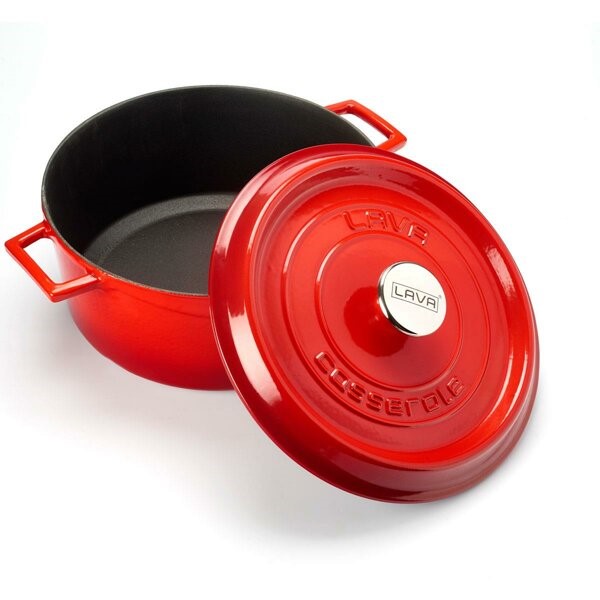 OUR RECOMMENDATION
Lava Enamelled Cast Iron Round Casserole 28cm 6.7L
Lava Cast Iron Cookware is suitable for use on all types of stovetop cooking surfaces  – in the oven or your outdoor grill.
With three coats of beautiful porcelain enamel layered onto premium cast iron and fired twice for maximum beauty, it has lasting durability and superb cooking performance.
LAVA enameled cookware are dishwasher safe. Comes in six vibrant colours to choose from.
Available at ToTT stores.