A Christmas feast is never complete without a scrumptious roast turkey on the table! This recipe from Chef Sawarto will teach you how to cook a mouth-watering turkey, with a special stuffing of nutmeg infused cranberry sauce and truffle mushroom gravy.
Cuisine : Western Course : Main Skill Level : Novice
Prep : 30 mins Cook : 120 mins Ready in : 180 mins  Serves : 4 servings
---
INGREDIENTS             
1 Whole turkey, fresh chilled or fully defrosted
salt, pepper, truffle oil and olive oil for rubbing
300g stuffing ingredients (thyme, breadcrumbs, minced chicken, salt and pepper)
1 lemon, sliced
1tbsp butter
300g mix mushrooms
1tbsp truffle paste or truffle oil
salt and pepper to taste
cream as needed
reserved liquid from roasted turkey

Nutmeg Cranberry Sauce
100-150g dried cranberry
pinch of brown sugar
1/2tsp nutmeg
8tbsp water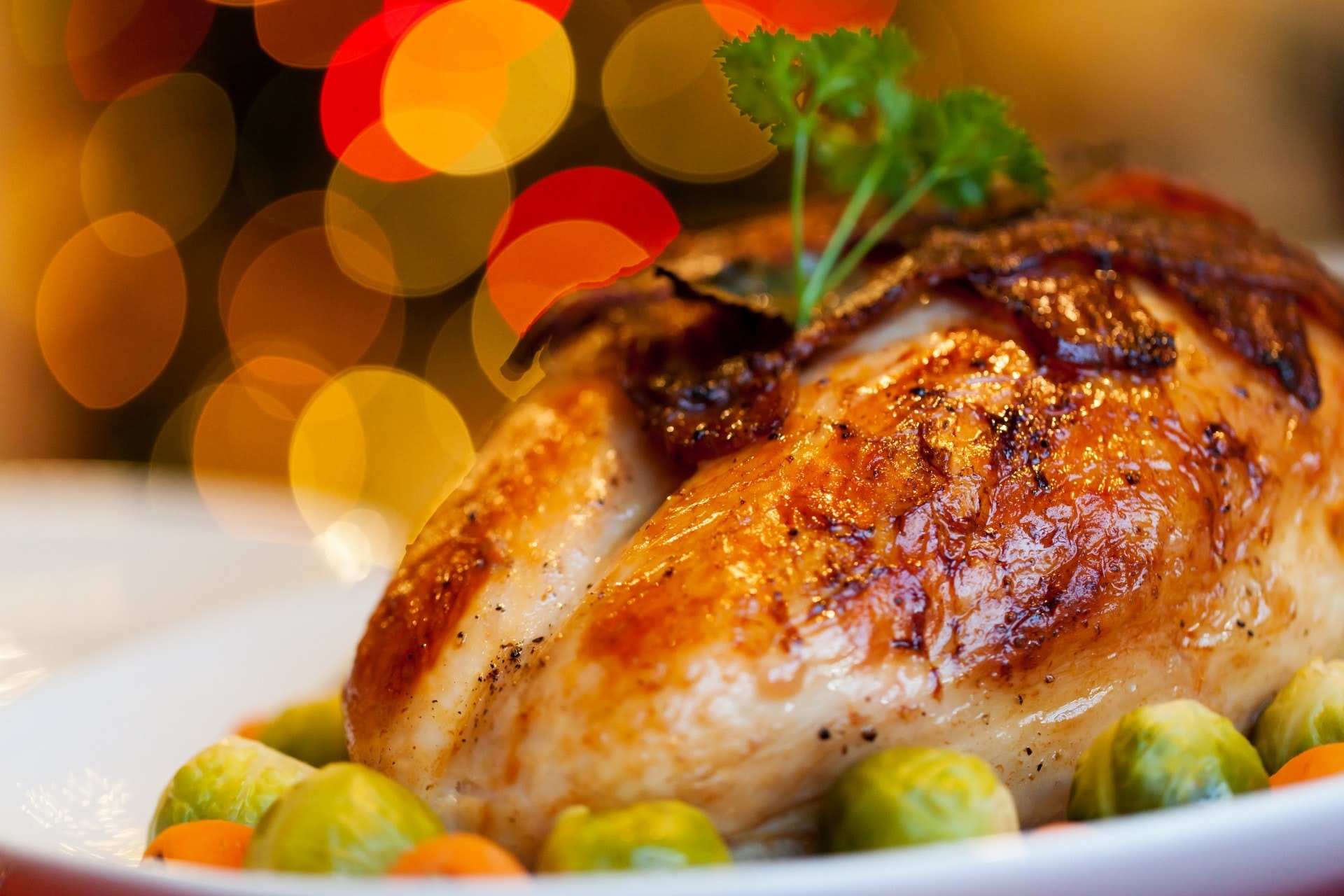 Directions:
Rub the turkey with truffle oil, olive oil salt and pepper.
Stuff the turkey cavity with stuffing and leave to roast at 200DC for about 1.5hours to 2hours.
You can also use a thermometer probe to check. It should read 80degrees Celsius.
Rest the turkey for at least 20mins before carving.
For the cranberry sauce, boil the mixture together about 10mins until cranberry is soft, season to taste and blitz in a blender.
Pass through a sieve to get a smooth sauce.
Meanwhile, sauté mushroom with butter, salt and pepper.
Mix the mushroom, truffle, cream and reserved turkey juices.
All to cook and simmer gently for about 10mins. Season to taste and serve with turkey and cranberry sauce.