Celebrate this coming Deepavali with some delicious Butter Murukku! This savoury and crunchy snack is always a favourite at any parties or gatherings. #QuickBites
Cuisine : Asian Course : Appetizer  Skill Level : Novice
Prep : 20 mins Cook : 10 mins Ready in : 30 mins  Serves : 4 servings
---
INGREDIENTS             
1 packet Murukku Flour Mixture
1 tbsp Butter (more if needed)
Oil, for deep frying
½ tsp Sesame Seeds
¼ Carom Seeds, as needed
Cold Water, as needed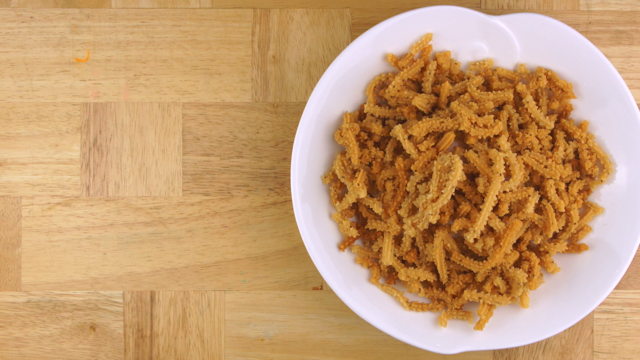 DIRECTIONS:
Add rice flour, carom seeds, sesame seeds, butter and a few tsp of cold water to a mixing bowl and mix well.
Use the star nozzle in the murukku press. Fill the press with the dough and press it on to a plate as spirals.
Slightly press the open end towards the inner layer.
Repeat it for the rest of the dough.
If the dough is not coming out smoothly, adjust the quantity of water.
Using the murukku press, press out the dough and place it in a spiral manner on a plastic bag or in a flat spatula.
Heat oil in a pan and gently transfer the murukku to the hot oil.
Fry till golden on both sides.
Place it on a plate covered with paper towel or on a sieve to let the excess oil come out.
Fry in batches.
Enjoy the murukku!
NOTES:
Add Carom Seeds according to your taste. (smell is too strong)
Reserve some murukku mixture in case the dough gets sticky, you can add the powder to make it smooth.
Make sure to mix the butter into the flour mixture then add the water.
Add the water simultaneously while mixing the mixture till you get dough like texture which is soft and not sticky. (bit by bit)
Always test out a small sample on the fire (medium heat), then start frying the remaining batches.
Do not let the dough set for too long. Quickly start doing the batches.
Store in air tight container.