Anniversary Special: 6 Light, Easy and Nutritious Recipes to try this October!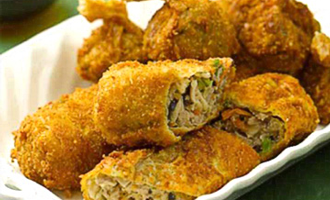 Made a resolution to start eating healthy earlier in the year? It's never too late to start! We've put together a range of lighter choices for a guilt-free mealtime. Try out any of these inspirational healthy dishes, from delicious Brown Rice Salads to a luxurious Tofu Cheesecake!
As ToTT celebrates its 6th Birthday this October, we hope to continue inspiring all to Cook, Bake and Host by organising conducting cooking classes that are centred around healthy eating! These include collaborating with various non-profit organizations including Singapore Cancer Society, Food Bank, and Food from the Heart.
In collaboration with Singapore Cancer Society (SCS), we are excited to organise and conduct a cooking class for the SCS Rehabilitation Centre Nutrition Programme. SCS Rehabilitation Centre clients (in the SCS 'Specialised Rehabilitation Programme' and 'Next Step') will learn how to prepare a nutritious three-course meal with ToTT Chef Instructor Michele Ow that is easy to prepare and packed with wholesome ingredients! Dishes include: