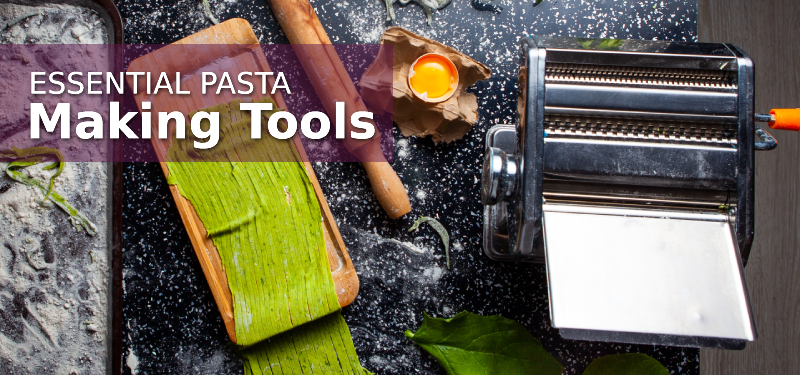 Pasta is one of the most widely consumed foods around. Homemade pasta is incredibly tasty and filling without being overly indulgent. Did you know that fresh homemade pasta absorbs sauces better and taste better too!
We nailed down the essential tools you require to make, cook, and serve pasta at home the way we like to do it.
Making your homemade pasta is easy as 1-2-3 with the Imperia iPasta detachable Noodle Maker. Not only is it easy to use but your family will be able to taste the difference between homemade and store-bought pasta!
Imperia's Italian chrome-plated steel noodle maker is a must-have to all pasta lovers around the world. Fuss-free, the machine clamps to the side of your table, leaving your hands free for feeding dough through the rollers onto the guiding tray. It is easy to use and clean and features an adjustment dial that lets you make six different types of pasta, including linguine, ravioli, tortellini and super thin spaghettini!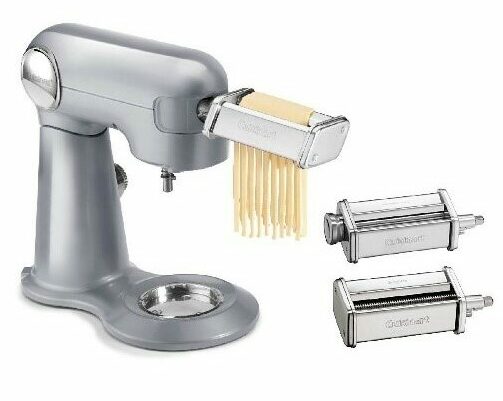 Bring the taste of fresh pasta into your home with this Pasta Roller and Cutter Set that attaches directly to your Cuisinart Stand Mixer. The pasta sheet roller lets you make fresh lasagne or hand-cut pasta of different thicknesses, while the other two cutters make fettuccine or spaghetti. Homemade pasta will become an everyday affair!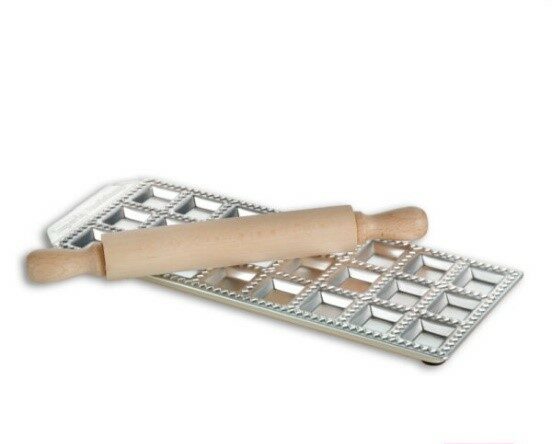 Roll your way to homemade ravioli success with the same tool used by Italian home cooks. Simply roll out a sheet of dough, place it on the base, add your desired filling and cover it with another sheet. Lastly, gently roll the pin over to cut and seal it. Voila, you have your perfect homemade ravioli.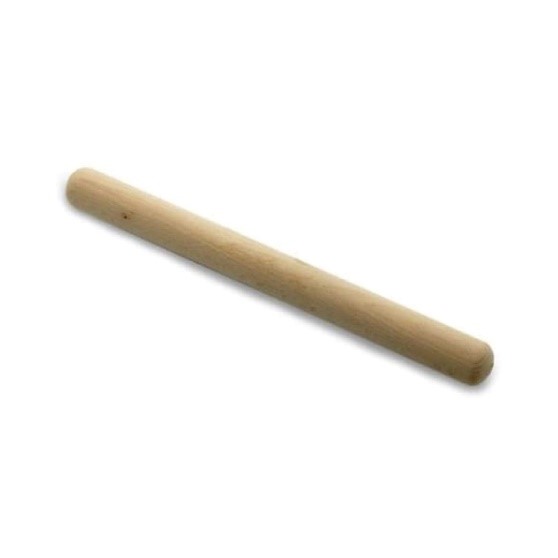 If you're making homemade fresh pasta without a machine, a rolling pin is crucial for getting the dough perfectly thin, especially if making filled pasta where the dough will double in thickness once cooked. Lacor Beechwood Rolling Pin tapered style is the shape choice for most professional chefs as it allows for more manoeuvrability and control.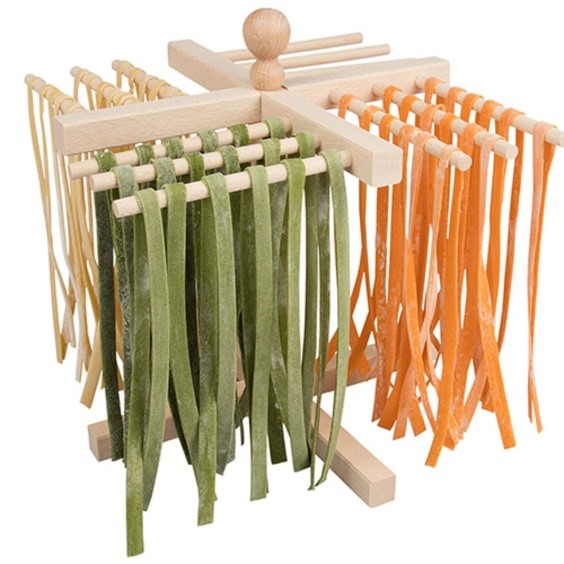 The worst thing that can happen after making a delicious batch of fresh pasta is seeing them stick together and become a heap of pasta. Unlike a sheet tray, which will trap the dough's humidity when it makes contact with the pan, a drying rack ensures air flows evenly all around your dough. Hang and dry fettuccine, spaghetti and pasta sheets thoroughly before storing in air-tight containers or for an hour or so if freezing for later use.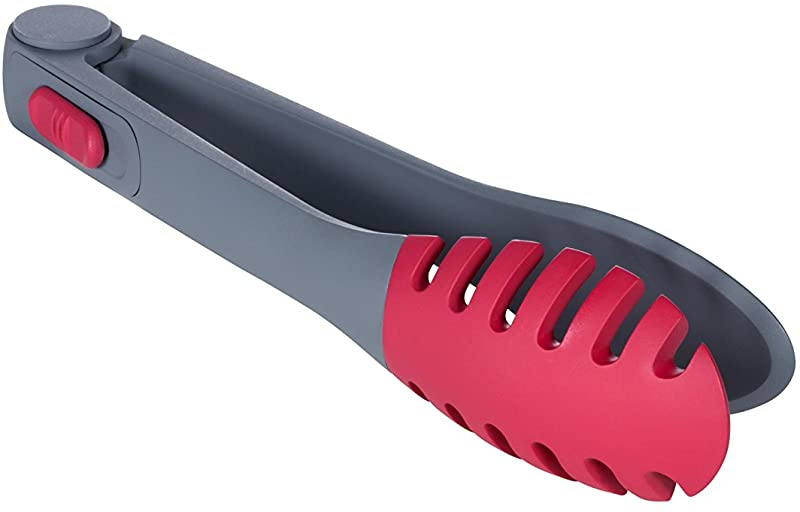 Tongs are essential to prevent the pasta from slipping away when you are trying to get them out of the pot or when serving. Zyliss Pasta Tongs will hold on to your pasta through the spaghetti forks and not let it slide through. Designed for single-handed use, it features silicone tips that are heat resistant up to 400° F. This makes them perfect for swirling things around and plating your noodles to a restaurant-level flare.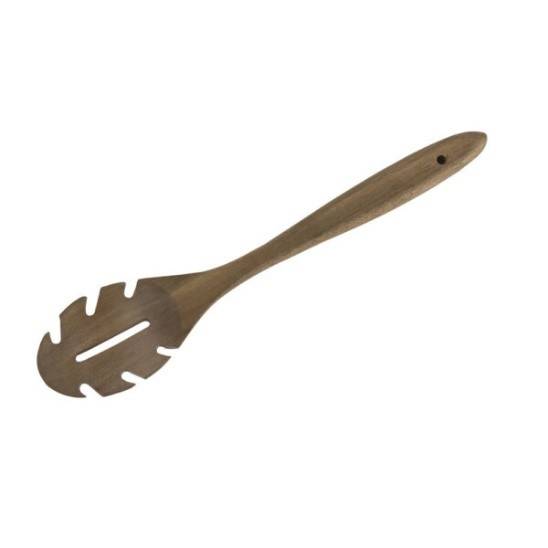 Get ready for a spaghetti dinner with pasta utensils. This chunky funky Jamie Oliver Acacia wood pasta spoon is perfect for lifting and serving spaghetti and noodles. Made from solid Acacia wood, it is safe to use with non-stick cookware. The pronged design grips noodles and a central slot allows liquid to drain through.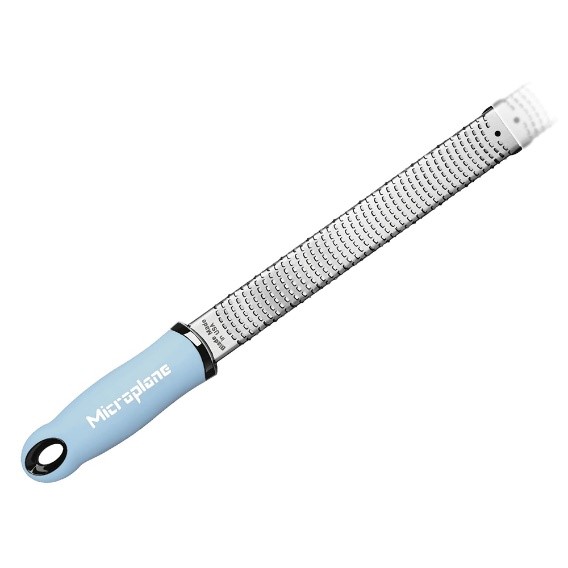 Need finely grated cheese for pasta? Nothing beats using a Microplane Zester. Simply take out your favourite Parmigiano-Reggiano block and rub it against the grater, directly over your plate of pasta. See the light wisps of cheese flutter down and start to melt on contact. This multi-purpose tool can also be used for grating garlic, ginger, zesting citrus too.
Bonus!
Join our hands-on pasta making classes and learn the basic techniques of rolling and shaping pasta. Learn to make your favourite Italian fettuccine, gnocchi or stuffed ravioli and more!
ToTT Junior Chef: Handmade Pasta & Chocolate Mousse
09 Apr 2022 | 11:00am to 1:00pm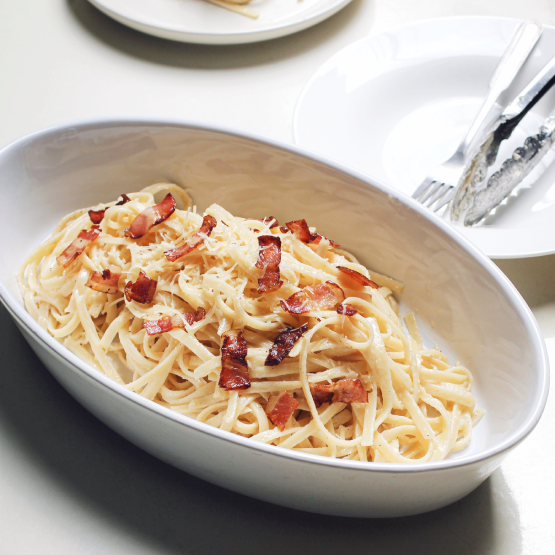 Pasta Master Class
01 Apr 2022 | 11:00am to 1:00pm