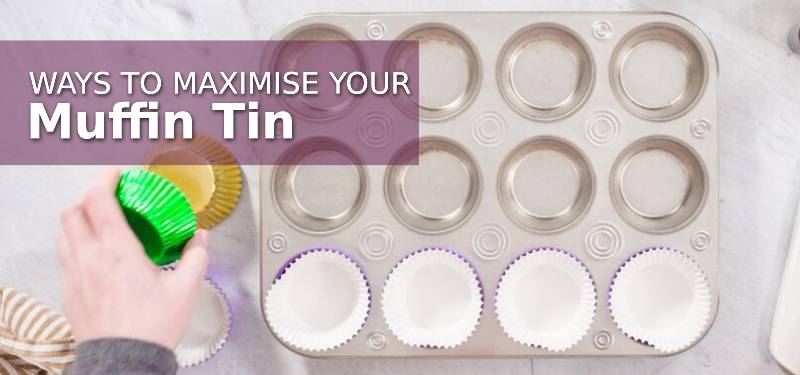 Muffin tins are not just for baking anymore so let your imagination run wild with us! You don't need to fill your trays with just muffin or cake batter these days. Let us guide you on how you can transform or repurpose your muffin tin for other uses.
Here are some different ways you can use a muffin or cupcake tin to make everything from taco bowls to storage holders.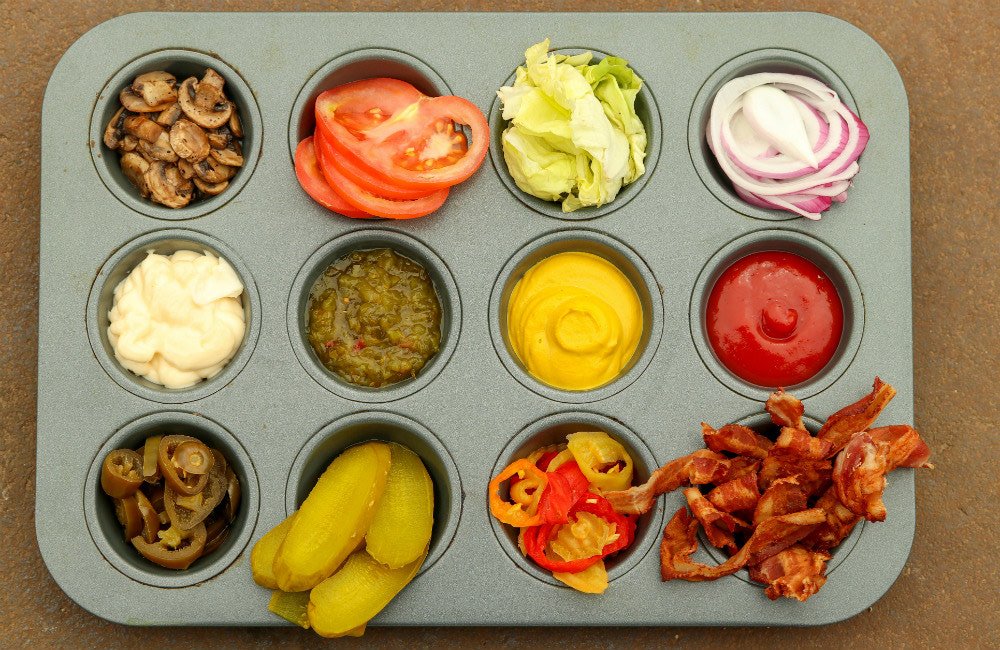 Image credit: kinnikinnick
Condiments Holder
Jazz up your party by filling your muffin tin with your favourite toppings, condiments and garnishes. Not only it keeps everything tidy but the colourful presentation spruces up  any table. Don't forget to add a spoon for easy scooping!
Shop: Nordic Ware Naturals® Nonstick 24 Cavity Petite Muffin Pan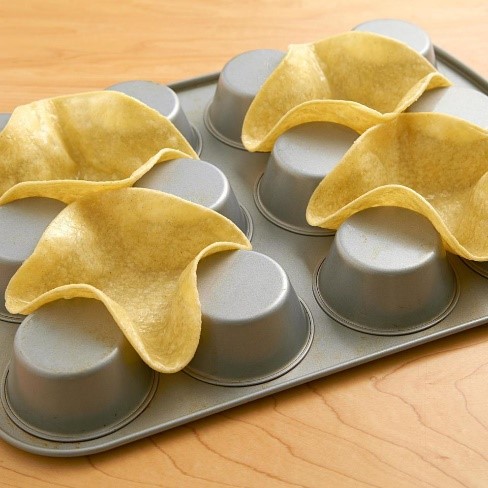 Image credit: Eatingwell
Taco Shells & Bowls
Make a taco bowl with a corn tortilla using the underside of a muffin tin as a mould and then bake it till its crispy and brown. You can also hold up hard taco shells when you are filling in. A perfect trick if you're setting up a taco bar at a party!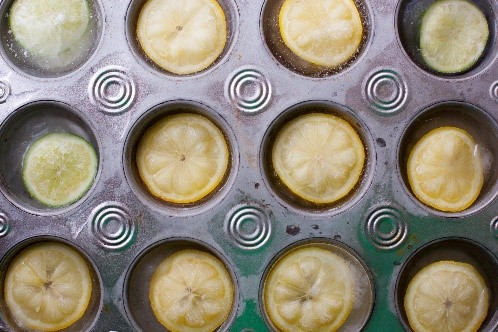 Image credit: Eatingrichly
Giant ice cubes
Make large ice cubes with muffin tins, this is exceptionally useful for large pitchers or punch bowls. Toss in a few slices of fruit pieces for that extra boost of flavour. To release the cubes, run the bottom of the tray with a small bit of warm water.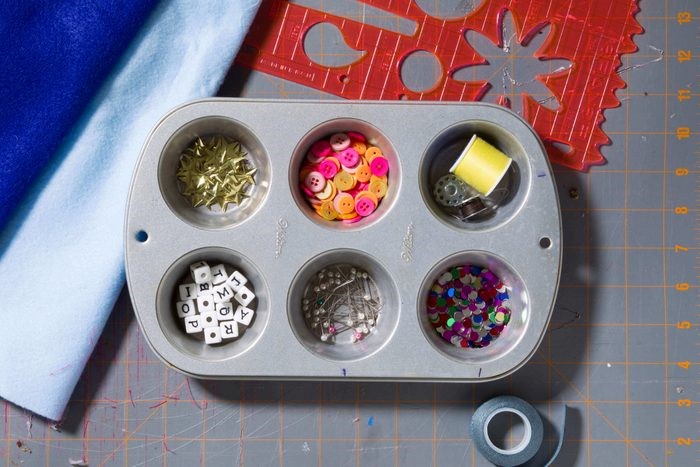 Image credit: Tasteofhome
Organization & Storage holder
Keep your craft space tidy and organised with your trusty muffin tin. Perfect for small miscellaneous pieces like buttons, pins, paper clips, bead etc. Pop some cupcake liners into each segment to make it easy to move around from one segment to another!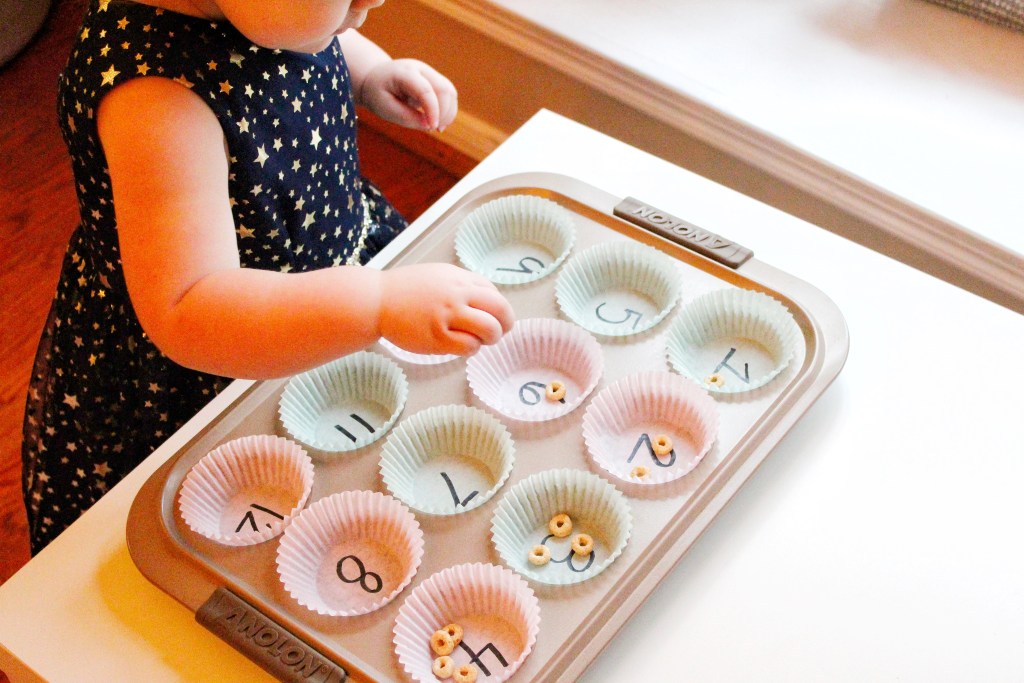 Image credit: teachinglittle
Kids Learning Activity
A simple math activity you can do with muffin trays. You can teach them how to count by lining the tray with cupcake liners and writing random numbers. Give your child an assortment of buttons or other small objects and have them put the appropriate number into each muffin tin. You can customise the difficulty according to their skill level.
Mini Planter
Do you have old muffin trays that you were about  to discard? Don't let them go to waste! Use them  to hold small plants or flowers.  Flip over the muffin pan and punch holes in the bottom of each well or cup. Fill it up with soil, rocks and seed then water each one lightly!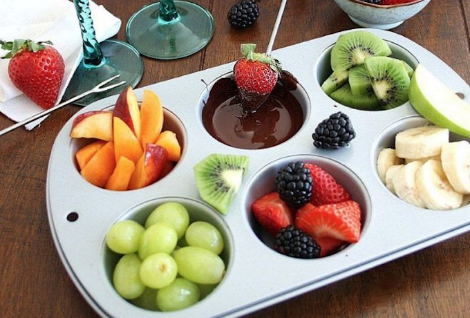 Image credit: polkadotpoplars
Fondue Party
Make this fun fondue platter at home, using cheese, chocolate, or both! Place a variety of treats in each cup, creating an enjoyable eating experience. A fantastic date night idea with a difference!
DIY Bath bombs
You have all of the ingredients for a bath bomb, but don't want to spend extra for a mould? You can use muffin tins to create a super easy bath bomb mould. Fill the muffin tin up to the top, packing them in firmly, then level off. Allow about 4 hours to dry, then gently tap the tins and remove. It's time to get fizzy!