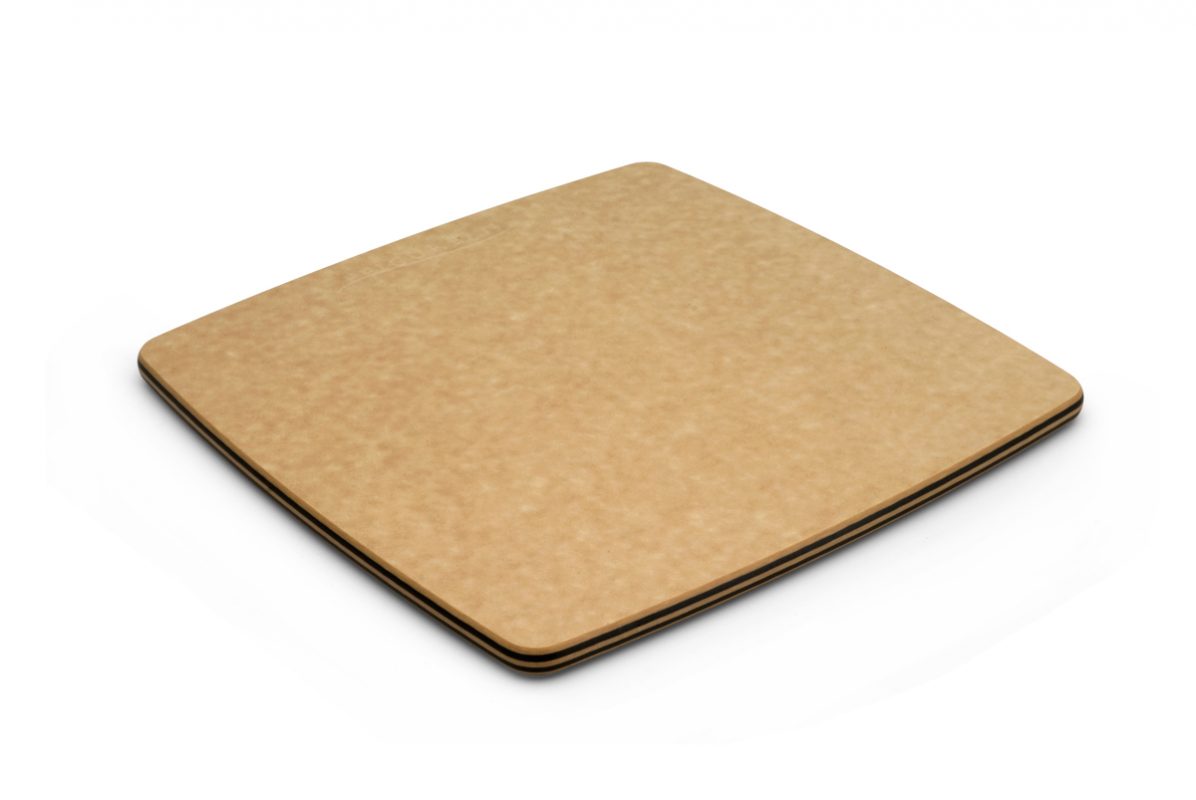 Most kitchens would have at least one cutting board for food preparation work. When choosing a cutting board, the main considerations are its impact on knives and food safety. The perfect cutting board goes beyond the materials used as other factors count, too:
1) Materials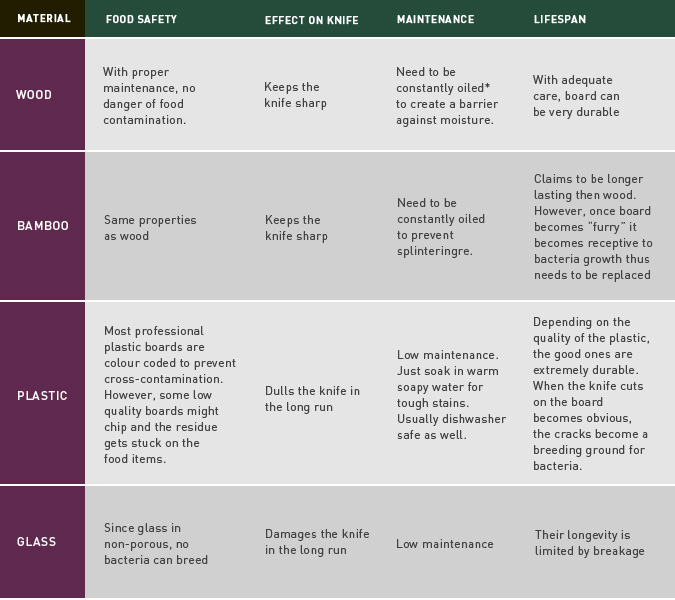 *Please take note that when oiling your boards, do not use cooking oil as it will develop an odour over time. Get food-grade mineral oil from a wood craft store instead.
2) Size
The size of the board you are getting should be taken into consideration with the countertop and storage space available. A general rule of thumb is to get a cutting board as big as possible so you will have more space to work with when prepping. More importantly, you should be able to clean your board properly in the sink. Choose a board that can fit at least half of its surface into the sink so you can rinse with hot water easily or soak in soapy warm water (especially plastic boards).
3) Thickness of the board
Try getting a board that is sturdy enough but not too heavy for yourself. A flexible cutting mat is also useful for prepping vegetables as the mat can be used as a funnel to pour the prepared ingredients without missing a single piece.
4) Why is it important to have at least 2 cutting boards?
It is necessary to have two cutting boards; one for cutting food that can be eaten raw like fruits and vegetables and the other for cutting raw meat, poultry and fish. This prevents cross-contamination where some food items may contain salmonella or E.coli since most food items are not sterile. Only after proper cooking can we eliminate the risk of food contamination. If you intend to carve cooked meat, a separate cutting board is strongly advised.
5) Any recommendations for a good cutting board?
Epicurean (USA) offers a range of cutting boards which uses eco-friendly recycled high density polyethylene from post-consumer recycled plastic milk jugs. These plastic boards have a higher tensile strength than regular boards due to its chemical structure. Another worthy contender is the traditional range from Epicurean, which uses organic fibres that are layered and pressed together with a food-safe resin, creating a highly durable, sturdy and knife-friendly surface.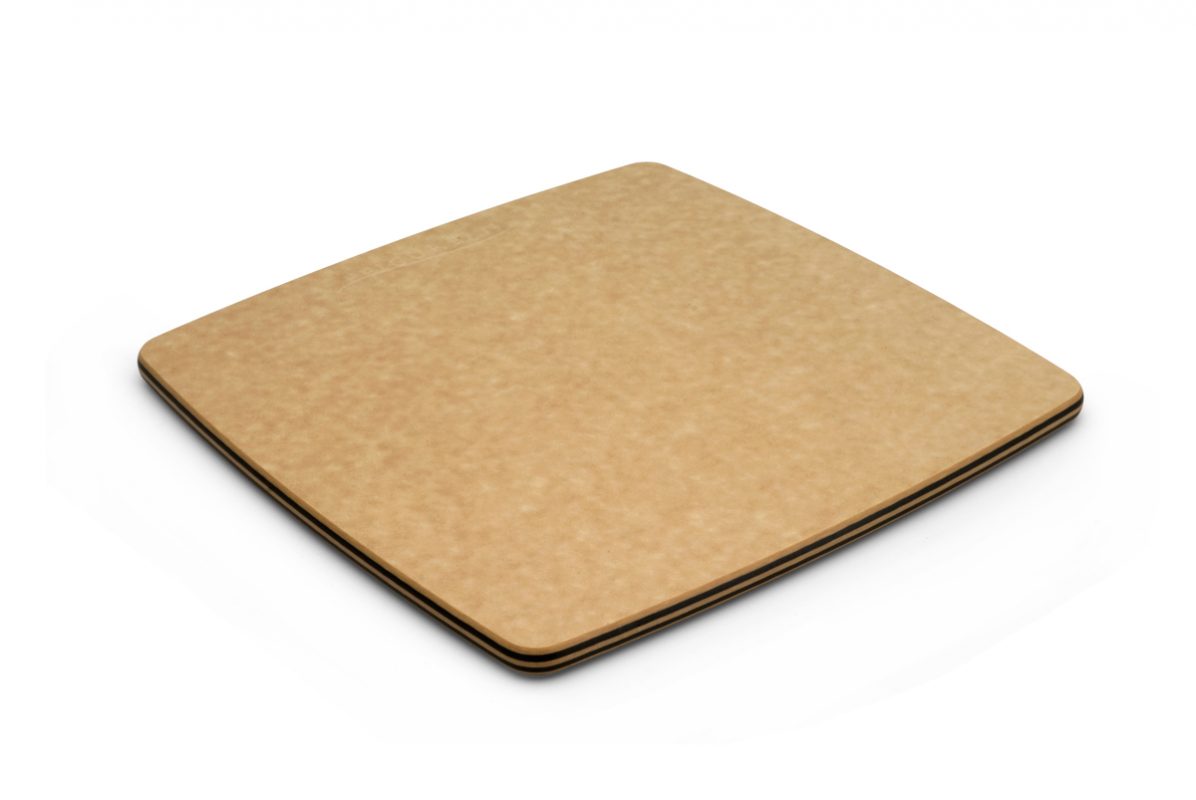 Epicurean® Non-Slip Cutting Boards
NON-SLIP SERIES Wood Fibre Cutting Board
Epicurean® Non-Slip Cutting Boards are perfect for smooth, damp food preparation areas and for people who want their cutting boards to stay put. Non-slip silicone corners elevate these boards off of the countertop and hold them in place to prevent them from slipping under the knife. Like all of our cutting surfaces, Non-Slip Cutting Boards are dishwasher safe. The non-slip corners are removable for easy cleanup and greater versatility.
Features:
• Non-slip silicone corners
• Dishwasher
• Eco-friendly – made using materials with low carbon footprint
• Knife-friendly – will not dull knives
• Heat-resistant to 176°C