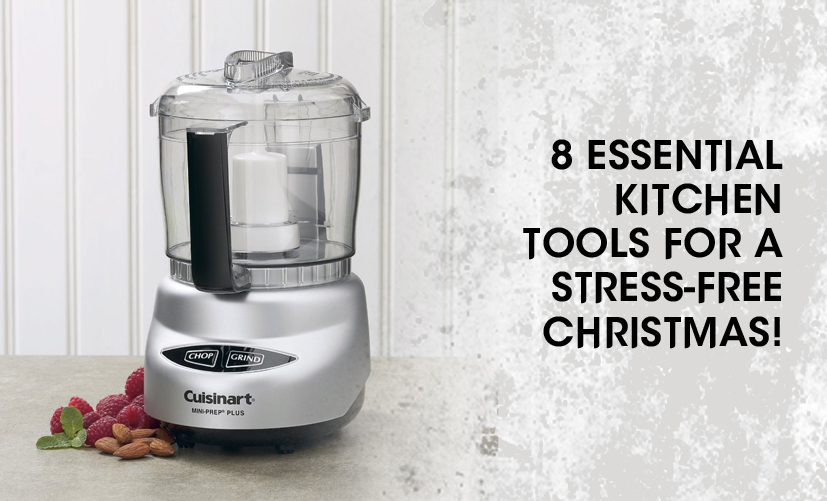 Cooking is easy and fast when you have the right equipment and tools. With Christmas right around the corner, the kitchen is bound to be one of the busiest spots in the house this festive season! From Christmas dinners to New Year's Eve parties, food is sure to be the highlight of the festivities!
Work through this list and make sure your kitchen is adequately stocked and ready for action – prepping and cooking Christmas dinner will be a breeze!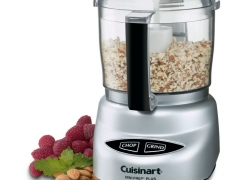 1. Food Processor

You might think that having a food processor might be a bulky equipment to have around at such a busy time – but the Cuisinart Mini-Prep® Plus Processor will come in handy when you're prepping Christmas Dinner and snacks! Use it to make salsas, dips and more! The Mini-Prep® Plus is the perfect little helper for small food preparation, from chopping herbs or bread crumbs, to finely grinding hard cheese. Its versatility lies in the special Auto Reversing Smart Blade™, which makes it easier to process both soft and hard foods. Designed in Italy, the Mini-Prep Plus' sleek touch pad controls afford easy cleaning and an elegant look.
Try your hand at these recipes with the Cuisinart Mini-Prep® Plus Processor: Wild Mushroom Soup, No Bake Mini Matcha Oreo Cheesecakes, Roast Pork Loin with Apple Chutney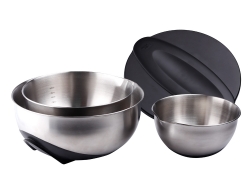 2. Measuring Jugs

Now we know everyone has measuring cups & jugs, but the Jamie Oliver Tilt and Mix Bowls with Lid (Set of 3) eliminate the need for dirtying extra measuring cups, while their non-drip pouring spouts ensure that ingredients dispense neatly into muffin tins, bread pans, or cake pans. The set includes bowls in 1-liter, 1-3/5-liter, and 3-liter capacities, each of which features gleaming stainless-steel construction that work well for both wet and dry ingredients. Furthermore, the uniquely shaped bowls sport 45-degree non-slip silicone flat spots on their bases, which allow for tilting them comfortably to get at all the ingredients while whisking–no more clumps of flour or unmixed butter at the bottom. Best of all, the large 3-liter bowl comes with a tight-fitting polypropylene lid with a built-in spoon rest!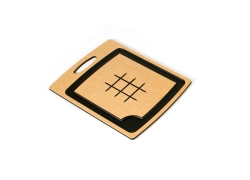 3. Chopping Board

Let's talk turkey and other meaty fare. The redesigned Epicurean® Carving Board features a generous juice groove that easily collects drippings for gravy and sauces. It is a hearty board perfect for roasts, hams, and large birds – an absolute must-have to avoid ruining your countertop and any Christmas mishaps!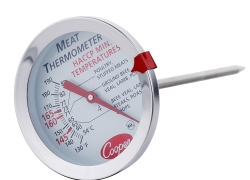 4. Meat Thermometer
When cooking in large quantities, uncooked meat is definitely one of the most common worry of home cooks. Forget charts, timers and  the poke test. The best way to guarantee that your turkey, chicken and other meats are properly cooked is to check its internal temperature. The Meat Thermometer from Cooper-Atkins is NSF® certified and includes a 6″" / 15.2 cm stem. It includes HACCP minimum temperatures for poultry, ground beef & pork, and fish for easy reference as well!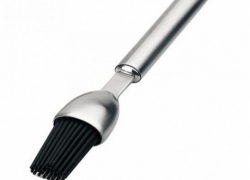 5. Pastry/Basting Brush
Don't underestimate how useful a plain-looking pastry brush can be! Most commonly used for a quick egg-wash over pastries, the brush can also be used to grease pans with melted butter, or used to brush sauces or marinade on meat or fish. It can even be used to remove excess flour, salt or herbs from another surface if you had a shaker mishap! The Lacor Silicone Pastry Brush will do the job perfectly – the heat resistant silicone bristles on this pastry brush are designed to make brushing on butter and other sauces effortlessly and is easy to clean and odour-free!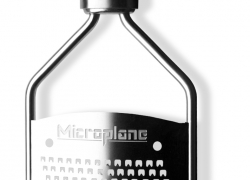 6. Fine Grater
This little gadget is another absolute must-have in the kitchen! Use the Microplane Professional Series Fine Grater to grate horseradish over smoked salmon, lemon zest over your pies and more. While there's no other tool that does such a fine job of turning thin citrus skin into beautiful, fragrant zests, there are a few more foods that it can handle with great finesse. The Microplane can turn a block of chocolate into beautiful flecks for garnishing pies and cupcakes. You can also run your cinnamon stick or other whole spices over the Microplane for a fragrant drink or dessert. It can also turn the flesh and seeds of a chilli or jalapeno pepper into tiny pieces so you just taste that mild kick in your food!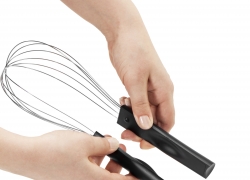 7. Balloon Whisk
A great whisk is a great kitchen essential – especially so with the holiday season coming up! The uses of a balloon whisk are not just used for whisking eggs and cake batter. It can also be used to whip cream, lightly mixing together dry ingredients in lieu of sifting, and even making your salad dressings! The User-friendly Magisso Balloon Whisk is easy to wash. The handle, held together by magnets, splits into two, unfurling the stainless steel wires so they can be thoroughly wiped and cleaned!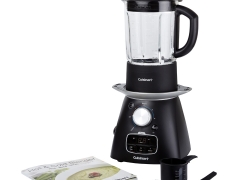 8. Blender
Having a blender not only whizzes up smoothies in no time, but it's also a great equipment to have on hand to make spreads, soups, dips and much more! Cook homemade soups from start to finish or blend up your favourite smoothie with the Cuisinart Blend and Cook Soup Maker. The built-in non-stick heater plate provides the perfect surface to sauté ingredients, simmer or boil soups, and with a touch of a button blend it all to a perfect consistency. Crush ice and blend everything from smoothies to frozen cocktails.