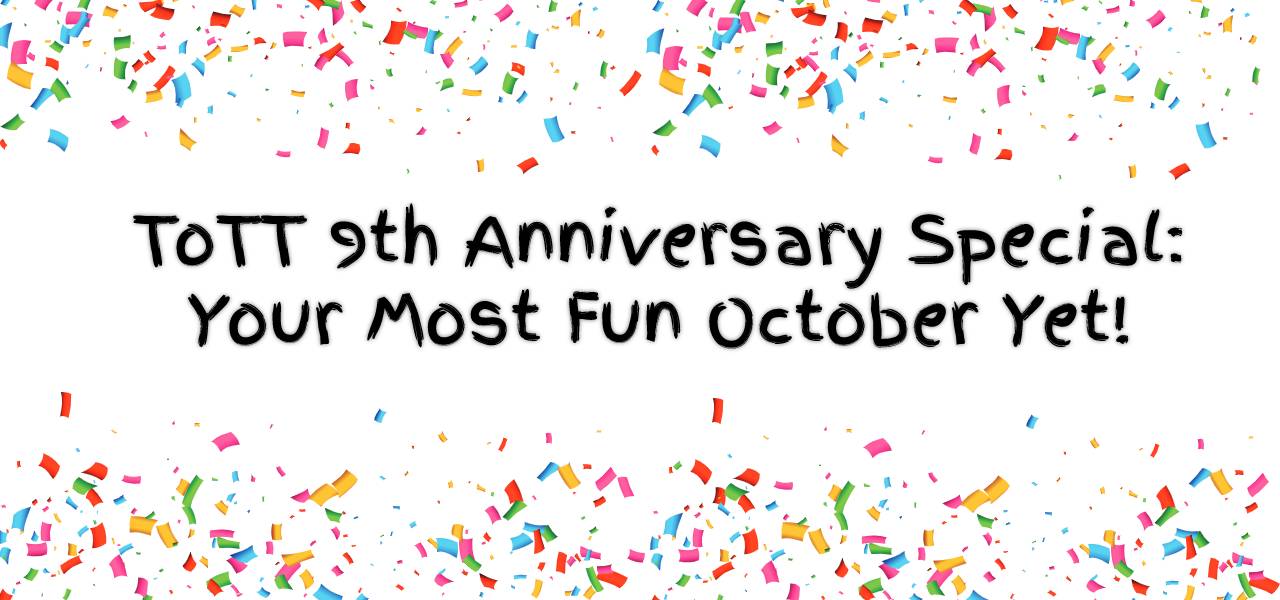 Celebrate our 9th Birthday with a whole month of fun-filled activities lined up throughout October
1. Atrium Sale
Our Century Square Atrium Sale is back with even better deals than before – imagine a brand new 4.8L KitchenAid Artisan Mixer for just $559, with a FREE Candy Oven worth $168 to boot!
What's more, enjoy shopping your favourite kitchenware brands Mayer, WMF and more with unbeatable prices!
Join us from 2 to 8 October 2019, 10 am – 10 pm daily.
Exclusive deals definitely not to be missed!
Click here to find out more!
2. Lunch Time Specials
Now you have something even better to look forward to during lunch!
That's right, throughout our Anniversary Month, enjoy different Lunch Hour Special Offers – refreshed daily every weekday from 12 pm to 2 pm
Whether you like to Cook, Bake or Host –  there will be something for everyone and best of all, there is something new every day!
Click here to find out more!
3. Food From the Heart Classes
Our popular charity baking classes in collaboration with Food from the Heart is back for the fourth year running! So here's your chance to give back to society while learning how to bake delicious treats like Cookies, Mini Chiffon Cakes, or Chocolate and Lemon Tarts at the same time!
For just a token price of $38/class, join us every Sunday in the month of October and bake for a cause – half of everything you make will be donated and distributed to the needy.
Click here to sign up now!
4. Anniversary 1-FOR-1 Pair work Classes
As part of our 9th Anniversary, for the entire month of October, cooking enthusiasts will be able to bring a friend and enjoy 1-for-1 classes for just $99! So roll up your sleeves and whip up a feast with us!
That's right, don't miss the chance to learn anything from Italian Cuisine to a French Brunch – or even bake Taiwanese style Castella Cakes!
Click here to sign up now!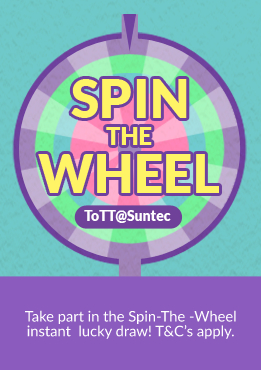 5. Spin The Wheel!
Spin the wheel at ToTT @ Suntec and stand a chance to win amazing prizes! That's right, don't miss the chance to win incredible prizes including our grand prize of a Grant Uno Sous Vide Controller worth $281.90!
Simply shop at ToTT @ Suntec from 26 September to 27 October with a minimum of $50 in a single receipt to participate!
That's not all! Enjoy amazing deals and discounts throughout our entire anniversary month, including lucky draw prizes from all your favourite brands.
Click here to find out more!