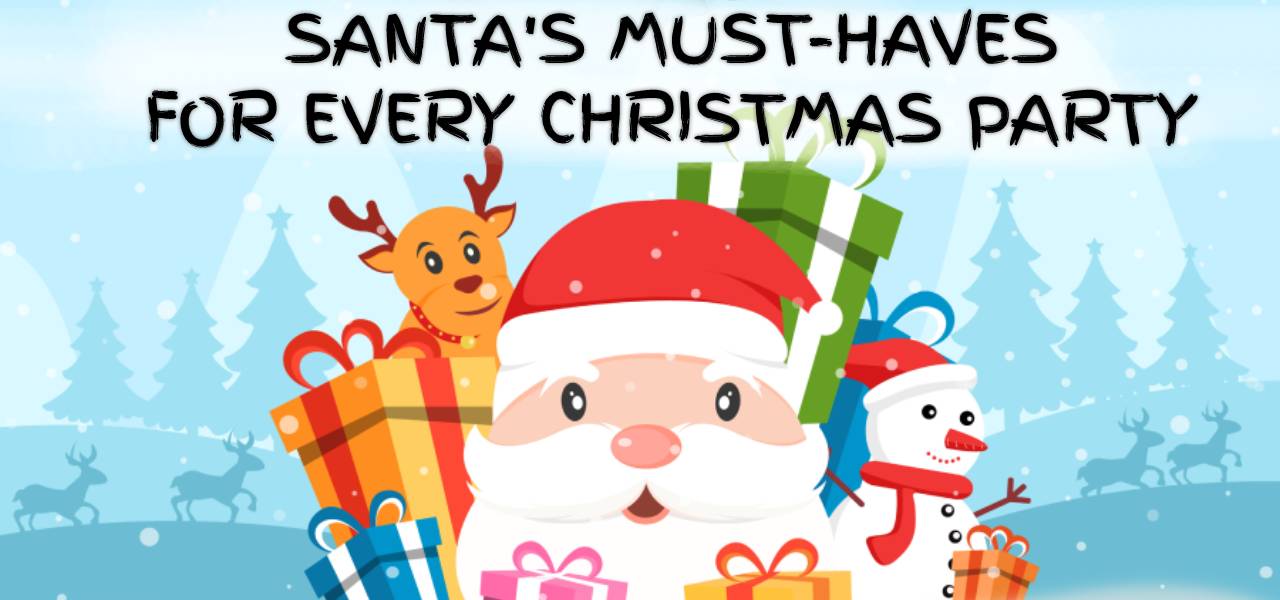 'Tis the season to be jolly once again with ToTT!
With over 150 deals going at up to 60% OFF, you can get the best Christmas Party must-haves or gifts early and avoid the stress of last-minute shopping!
So whether you're planning the ultimate Christmas feast or looking for the most ToTTful Gifts, we've got you covered!
What's more, don't miss out some of these Santa's Must-Haves for Every Christmas Party:
Cuisinart Griddler – $249 (U.P. $624)
The Cuisinart Griddler is a must-have when it comes to cooking or grilling everything from pancakes, sausages, grilled cheese to steaks!
With five separate cooking options, this amazing appliance really makes "multifunctional" an understatement!
So don't miss this out if you're looking for a quick and fuss-free way to serve up plates after plates of delicious food at your Christmas feast without breaking a sweat!
Check out this Grilled Chicken Skewers Recipe, a hot-favourite appetiser at any party.
2. Vinaera Electronic Wine Aerator + Set of 4 Nachtmann Crystal Red Wine Stem Glasses (Bundle Deal Now $138.90, U.P. $313.30)
Take your wine game up to the next level with this Vinaera Wine Aerator Bundle! Impress your guests at your next Christmas Party with perfectly aerated wine with just a push of a button – served in stunning crystal stem glasses from Nachtman!
This awesome bundle is not just a must-have for parties but also makes a classy and chic gift for all wine lovers.
3. Nordic Ware Cast Alum Fairytale Cottage Bundt Pan – $30.90 (U.P. $61.90)
No Christmas party is complete without cake! Let your imagination take over and go wild with this Nordic Ware Fairytale Cottage Bundt Pan.   Frost it with your favourite buttercream frosting, or dust it with cinnamon icing sugar – a Sunday family activity that screams FUN!
What's more, this 10-cup Bundt Pan comes with a non-stick finish and makes for easy and effortless clean up.
Check out this Peppermint Bundt Cake recipe from Tara's to get your festive baking going!
4. Magisso Tableware with Naturally Cooling Ceramics – 50% OFF Entire Range
The perfect set of tableware for any classy party! Whether it's a Champagne Cooler, Tumblers or Bowls, each item is able to keep your drinks or desserts chilled for hours.  Simply soak them in cool water to activate the natural cooling properties!
It also doesn't hurt that the matte surface acts as a chalkboard to write messages on it! Style your tableware with customized messages & designs and wow your guests this festive season!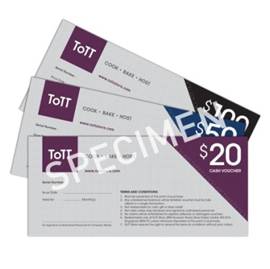 5. ToTT Gift Vouchers
Can't decide what gifts to buy for your friends and loved ones? You can get ToTT Store Gift Vouchers! Let them shop their favourite bundles and deals at our stores – after all, it's the ToTT that counts!
Accepted as payment for products and cooking & baking classes, it's the ideal gift for that special someone who loves to cook, bake or host!
*Vouchers are sold at full price and not valid for discounts with membership privileges, sales and other promotions.
Check out our Christmas-themed cooking & baking classes here as well 🙂
Looking for more gift ideas? Be sure to check out our Christmas Sale!