Crunchy goodness in every bite! These nutty treats are perfect for snacking while you catch up with friends and family for Chinese New Year.
Cuisine: Asian Course: Snacks
Skill Level: Novice
Prep: 15 mins Cook: 30mins Total: 45  mins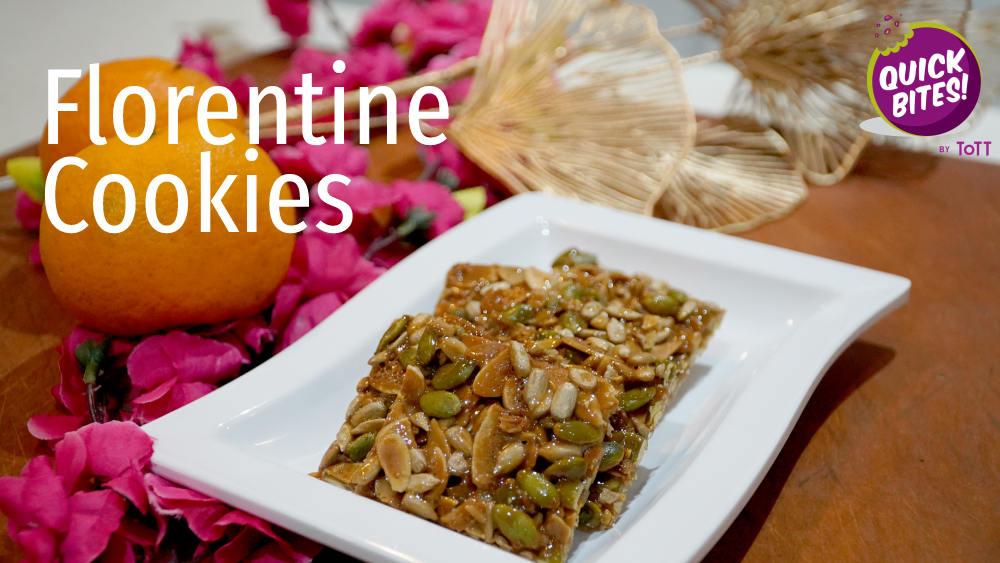 INGREDIENTS
200g Florentine Flour
100g Almond Flakes
100g Sunflower Seeds
100g Pumpkin Seeds
1tbsp White Sesame Seeds
1tbsp Black Sesame Seeds
DIRECTIONS
Spread out sunflower seeds, pumpkin seeds and almond flakes on a tray.
Roast for 10 minutes at 160°C.
Transfer to a medium bowl and let the nuts cool down.
Add Florentine flour, white sesame seeds and black sesame seeds to the bowl and mix.
Pat down the mixture into a baking tray lined with parchment paper.
Spread it in a thin layer.
Bake for 15-20 minutes at 160°C.