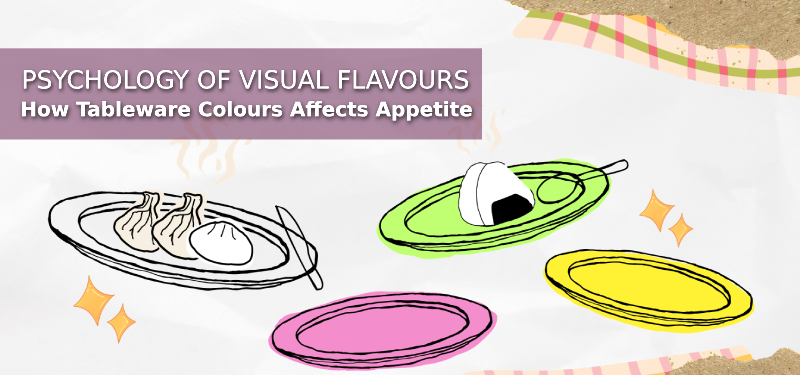 Ever wondered why someone's appetite varies? Tableware colours could be a surprising reason! 
Research indicates that human visual senses are most informative, with colour playing a pivotal role in inducing sensory stimulation. According to Bo (2018), tableware colours can shape your perception of food via visual stimulation, indirectly influencing your dining mood. 
Source: Bo, J. H. (2018). The effect of tableware color in university canteen on dining mood. Diet Science, 47(8), 265. 
See the table below for different plate colours and its possible influences!
Source: King Brothers Service (2023)
Wonder where to get your choice of plate? Look no further!