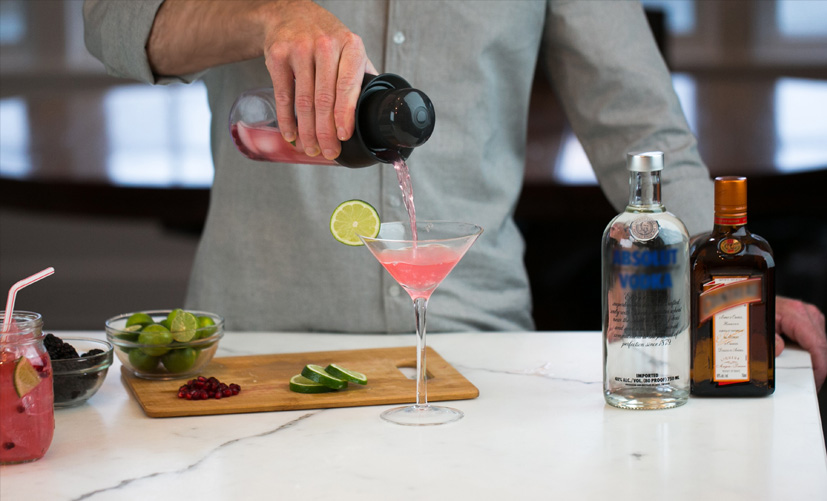 If Dad spends more time in the kitchen than anywhere else and not-so-secretly compares himself to the next Jamie Oliver, you can't go wrong with a food-related gift this Father's Day! With this special occasion just around the corner, here are 6 gifts from ToTT that Dad is sure to love! From handy bar tools to multifunctional griddlers, we've got you covered. Read on!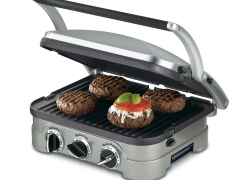 Cuisinart Griddler®

Perfect for casual cookouts or Sunday brunches, the Cuisinart Griddler® makes "multifunctional" an understatement! With five separate cooking options, it can handle everything from pancakes to sausages to grilled cheese to steaks, hamburgers and panini. A floating cover and one set of reversible plates that snap in and out turn the Griddler® into a Contact Grill, a Panini Press, a Full Grill, a Full Griddle, or Half Grill/Half Griddle. Dual temperature controls ensure everything is perfectly cooked!
Usual Price: $624
*Father's Day Exclusive Price: $436.80
Buy Now!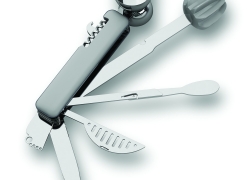 Quench Bar10der

The Bar10der is the first and only 10-in-1 bartending tool that helps anyone create their favourite cocktails whenever the mood strikes.
With Bar10der, Dad can whip together his favourite cocktails, but never thought he could recreate. Plus, the 10-in-1 compact design makes it simple to use, easy to store and portable enough to take with you wherever you go.
Be it at home or at a friend's barbeque… whenever and wherever, Bar10der has you covered. Get ready to experience cocktailing like you've never had before!
Usual Price: $52.90
*Father's Day Exclusive Price: $42.30 (Available in-store only)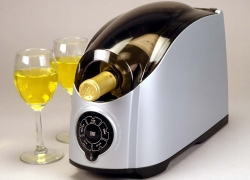 Cooper Cooler Rapid Beverage Chiller

This Rapid Beverage Chiller from Cooper Cooler quickly chills room temperature beverages down to a cold and refreshing drink – a fantastic gift given the warm temperatures we experience almost every day! Just pour ice and water into the Cooper Cooler, select the container setting, and the cooler does the rest. The appliance will cool a 355ml beverage can from 25°C to 6°C in about 1 minute. The "extra" chill setting chills beverages to 1°C. The cooling process will not affect a drink's taste, composition, or cause carbonated beverages to fizz and explode upon opening. The Cooper Cooker is great for parties, road trips and more!
*Usual Price: $175
Father's Day Exclusive Price: $113.70
Buy Now!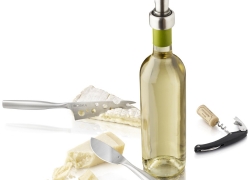 Boska Cheese & Wine Set

Cheese and wine go together like milk and cookies. With this in mind, Boska offers the Cheese & Wine Set as part of the Pro Collection. This set includes a wine ring, wine pourer, corkscrew, a 'cheesy' knife (for soft cheeses) and a Parmesan cheese knife (for hard cheeses). All products are stylishly brought together in a beautiful gift set. Made of high-grade stainless steel and dishwasher-safe, it is easy to clean and maintain for home use.  Packaged in a gift box; this is a great gift for Dads who love their cheese tasting sessions!
Usual Price: $108.80
*Father's Day Exclusive Price: $87.00 (Available in-store only)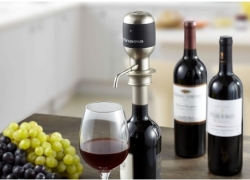 VINAERA Electronic Wine Aerator

Research has shown that a little glass of wine each day might do good for your health. For Dads who know how to enjoy their wines, this wine aerator would make for a great gift! With a push of a button, your wine becomes fully-aerated! With the world's first electronic air pressure aerator, the full and fast aeration through pressurized air and wine mixture effectively reduces the bitter taste that some might find off-putting. The stylish one-touch design makes aerating wine convenient and only aerates what is dispensed – great for home use!
Usual Price: $268.90
*Father's Day Exclusive Price: $188.20
Buy Now!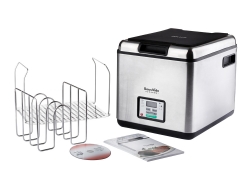 SousVide Supreme

Overcooked steaks and dry meat no longer have to be a staple at your dinner table. The award-winning SousVide Supreme is the world's first water oven designed to make the gourmet sous vide cooking technique easy and affordable. Sous vide cooking locks in the juices and flavour and preserves the nutritional quality of the food. The result is incomparable taste and texture: steak perfectly cooked edge-to-edge, vibrant vegetables, juicy tender chicken breasts, and ribs with the meat literally falling off the bone – all at the push of a button! It's surprisingly easy, not nearly as fussy as it might appear, and the results speak for themselves. A must-have kitchen companion for meat-love fathers everywhere!
Usual Price: $898.20
*Father's Day Exclusive Price: $718.50
Buy Now!
*Father's Day exclusive prices only applicable from 16 – 19 June 2016.