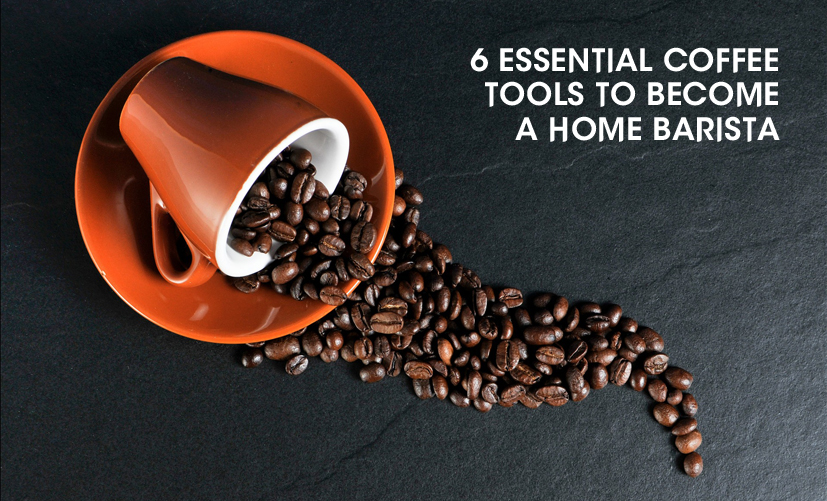 For those who can't get the day started without a cuppa, coffee is a constant – a beverage we drink in some form or another, probably several times a day. Contrary to popular belief, home-brewed coffee can be just as great as or even better than those you get at your local café, where the prices continue to rise. Brewing your own café-quality coffee at home is easy and more affordable than you think – and it starts here, all you need are the right tools
We've put together a list of great coffee gear that won't break the bank. It's time to wake up to the smell of freshly brewed coffee!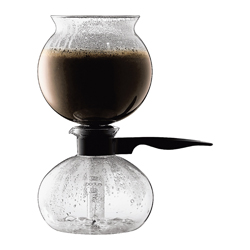 Bodum PEBO Vacuum Coffee Maker 
No other coffee maker has fascinated passionate coffee drinkers like the Bodum PEBO Vacuum Coffee Maker. Its exceptionally effective vacuum brewing method extracts all precious oils of your favourite coffee. The vacuum brewing process is entirely sealed off so no aroma can escape. In addition, the brewing time and temperature are perfectly calibrated, ensuring a perfect cup of coffee with each brew. Monitor the eye-catching brewing process through the two firmly attached glass bowls! Depending on the amount of water used, the PEBO Vacuum Coffee Maker can brew delicious coffee within 5 to 11 minutes, serving anywhere from 4 to 8 cups (0.5l/10oz,max. 1.0l/34oz).
Get the Bodum PEBO Vacuum Coffee Maker at ToTT for $108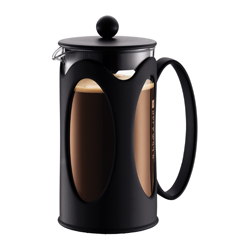 A French Press
The BODUM coffee press KENYA is a cross between tradition and modernity! It will extract the most essential oils of freshly ground coffee, leaving least sediment in your cup! Simply add ground coffee, pour well temperate water, stir, wait 3-4 minutes and by gently depressing the plunger you stop the brewing – a healing during hectic days! The plastic handle and the base protects the user and any surface from damage through heat. The KENYA coffee press will immerse you into the contrasting world of tasting, smelling and savouring the full flavour profile of coffee!
Get the Bodum PEBO Vacuum Coffee Maker at ToTT for $54.75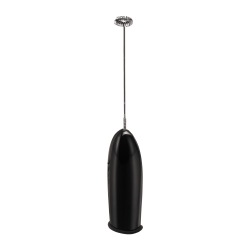 A Frother

The perfect foam is to coffee what icing is to the cake – it's not perfect without it. The days where mouth-watering luscious foam was only available at the Italian coffee shops around the corner are definitely over. With the SCHIUMA milk frother, you are your own barista right in the comfort of your own kitchen! Just dip the frother into warm or cold milk, press the button and let it work its magic until the foam rises to your preferred thickness. SCHIUMA is battery-operated.
Get the Bodum SCHIUMA Milk Frother at ToTT for $23.75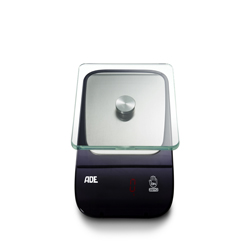 Kitchen Scale
The Katja Digital Kitchen Scale by ADE has a sleek and elegant design that will go with any kitchen décor. This scale weighs both dry and liquid ingredients in pounds, fluid ounces or grams, in increments of 1 gram, and the add & weigh (tare) function allows for weighing all ingredients in the same container. This compact scale is well suited to weigh ingredients accurately, up to 5 kilograms. The two sensor-touch buttons means no pressing is necessary – just a light touch to operate!
Get the Katja Digital Kitchen Scale ($65.90) here.
Air Tight Jar

Go green and use an airtight jar to store your beans or grounds instead of disposable bags! An airtight container will do the job perfectly as long as you keep in it in a relatively dark place and use the up your coffee as quickly as possible.
Use these super-handy, airtight Jamie Oliver Pop-Top Storage Jars to store your coffee – the airtight silicone seals ensure that your beans and grounds stay fresher longer.
Get the Jamie Oliver Pop-Top Storage Jar in Small, Medium or Large.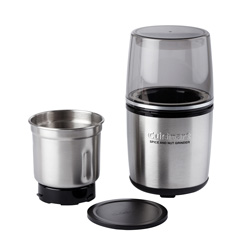 Cuisinart Spice & Nut Grinder
There's nothing like the smell and taste of freshly ground coffee beans. And with the Cuisinart Spice & Nut Grinder, it's easier than ever to efficiently grind any spice or create original, tantalizing spice blends. The blades are exclusively designed to grind spices and nuts and the simple press-down lid starts the grinding process with one touch, sealing in all the finely ground spices. The great thing about this Grinder is that both the plastic lid and metal grinding cup spices from flavour contamination! You can use it not only for grinding your coffee beans, but for a whole host of other spices and nuts for other recipes as well!
Get the Cuisinart Spice & Nut Grinder ($148) here.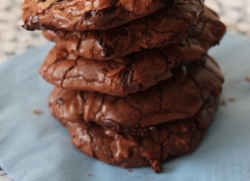 Break Time Snacks!
What's break time without any snacks? Be sure to include small munchies such as cookies or bread that will go well with your cuppa! Be sure to check out our recipe page for inspiration such as these yummy Double Chocolate Chip Cookies!