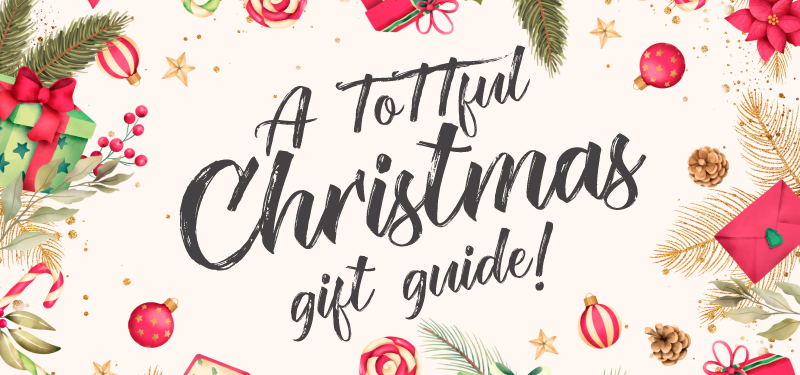 It's time to wrap that holiday shopping with Christmas just around the corner. Are you the detailed planner or the ultimate procrastinator? We've got your covered with the perfect gift ideas for the people you care about. Continue reading our gift guide to find the holiday gifts you can snag at ToTT store!
SAFICO PURPLE SILICONE ICE BALL MOULD, Ø7.8cm, 2pcs/pkt
NOW $30.00 U.P $41.80 
An essential item for any whisky lover, this spherical ice mould creates round, large ice balls, the perfect size for sitting in the bottom of a double rocks glass. The slow melting sphere will bring out the full flavour and add a splash of class to your next drink. You can also be creative and freeze ice balls with ingredients inside such as fruit pieces or food colouring. Let your imagination go wild!
MICROPLANE PREMIUM RED ZESTER
NOW $29.90 U.P $43.90 
A versatile must-have tool for the kitchen. From hard cheeses, ginger and garlic to chocolate, truffles, nuts and more, this unique grater makes obtaining fine grates an effortless process. A strong stainless steel construction also makes the grater strong and durable, whilst a soft-touch handle ensures you can grate in total comfort
BOSKA OAK CHEESE GRATER, $27.90
Your favourite cook will love getting this particular Stocking Stuffer this holiday! The sleek oak wood handle pairs perfectly with the stainless steel grater. It's perfect for grating cheese à la minute. Adding freshly grated cheese to your pasta, pizza, or soup has never been easier. Bon appetit!
BOSKA CERAMIC/CAST IRON CHEESE BAKER
NOW $26.50 U.P $37.90
Attention to all cheese lover! This Boska cheese baker is the perfect size for creating a mini cheese fondue or baking camembert.Simply fill it with your desired cheese and heat in the oven or microwave for an easy, gooey treat. Perfect for serving guests as an accompaniment to a fine glass of wine, this cheese baker can even continue to keep the contents warm by lighting the tea light in the base.
NORDIC WARE CAST ALUM GINGERBREAD KIDS CAKELET PAN
NOW $55 U.P $68.90 
Be sure to draw admiration of your holiday guests by serving these adorable festive miniature cakes shaped like iconic gingerbread boys and girls. Gingerbread Kids Cakelet Pan from Nordic Ware makes six gingerbread kids and is made of heavy cast aluminium, with a heat-reflective exterior and nonstick surface so each cakelet pops out perfectly. For a festive finish, add a snowfall of confectioners sugar or decorate the cake with frosting, candies, whipped cream or glaze.
Recipe: https://www.nordicware.com/recipe/gingerbread-cakelets/
LAVA FOLK CAST IRON OVAL CASSEROLE 25cm, 3.3L, (ALL COLOUR)
NOW $102 U.P $129.40 
This Lava Cast Iron Casserole is made up of three coats of beautiful porcelain enamel that are layered onto premium cast iron and fired twice for maximum beauty, lasting durability and superb cooking performance. The rich color and even heating characteristics makes this oval baker a go-to piece of cookware. Baking potato au gratin, warming left-overs, or cooking a small roast is easy with this oven to table cast iron oval baker. A perfect Christmas gift.
CUISINART PURE INDULGENCE 2-QUART FROZEN YOGURT-SORBET & ICE CREAM MAKER + ACCS, FREEZER BOWL for ICE-30BC
NOW $259.00 U.P $431.90 
Give the gift of homemade ice cream with this compact ice cream maker from Cuisinart! The fully automatic machine makes 2 quarts of your favourite frozen desserts or drinks in as little as 25 minutes. It's easy – an integrated motor, double-insulated freezer bowl and automatic mixing paddle do all the work. This bundle set includes an extra freezer bowl for those who want to stock their freezer with their favorite creamy confection.