Chef Sarab's rich and creamy white chocolate mousse topped with tangy passion fruit always delights.
Cuisine : Baking Course : Dessert Skill Level : Novice
Prep : 310 mins Cook : 0 mins
Ready in : 310 mins Serves : 4
---
INGREDIENTS:
250g Cream Cheese, softened
250g White Chocolate, melted
1 cup Thick Cream
1/2 cup Icing Sugar
1/2 cup Passion Fruit Pulp
2 tbsp Lemon Juice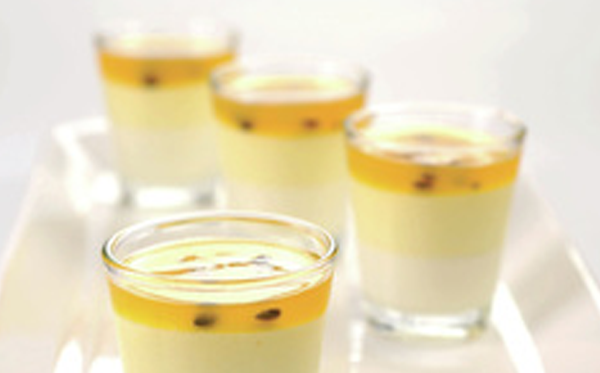 DIRECTIONS:
Beat cream cheese with cream, icing sugar and white chocolate in a small bowl with an electric beater until smooth and thickened slightly.
Fold in passion fruit and lemon juice.
Place mixture in bowl, cover with plastic and refrigerate for 4-5 hrs or overnight.
Serve with extra passion fruit pulp and grated white chocolate.