Spoil yourself with a French classic, Fresh Fruits with White Wine Sabayon,  that is full of flavour and easy to make.
Cuisine : Baking Course : Dessert Skill Level : Novice
Prep : 5 mins Cook : 10 mins
Ready in : 15 mins Serves : 4
---
INGREDIENTS:
100g Fresh Bananas, sliced
100g Fresh Pineapples, cut into chunks
100ml Rum Liquor
4 medium Egg Yolks
150g Sugar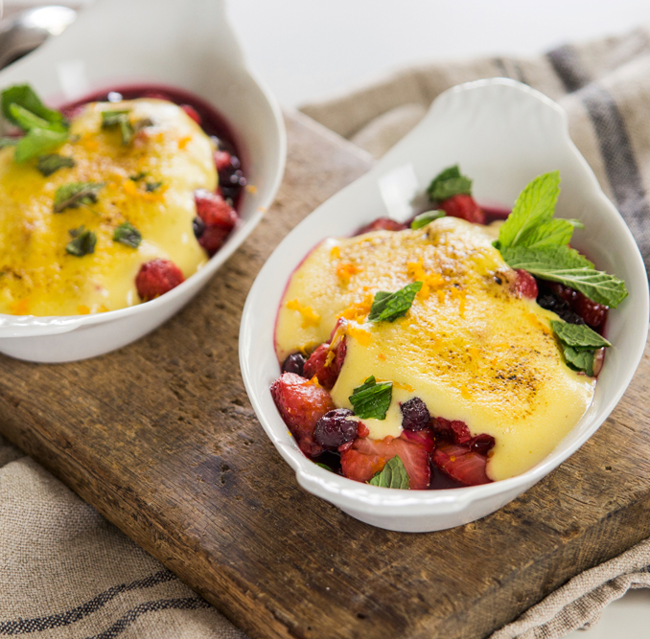 DIRECTIONS:
Divide the cut fruits into 4 serving plates. Preheat oven to 250C (top heat only) if using.
Over a hot water bath, whisk egg yolk, rum and sugar until thick and frothy. Spoon over fruits and bake in hot oven at 250'c for 3-5minutes. Alternatively, use a blow torch.
Serve immediately.