Light fluffy vanilla cupcake filled with berries topped with a Swiss meringue buttercream is the perfect summer cupcake!
Cuisine : Baking Course : Dessert Skill Level : Novice
Prep : 25 mins Cook : 15 mins
Ready in : 40 mins Serves : 16-20 mini cupcakes
---
INGREDIENTS:
Ingredients for the cupcakes
80g Butter, unsalted – softened
120g White Caster Sugar
1 Egg (65g)
140g Plain Full Fat Yogurt, unsweetened
1/4 tsp Vanilla Bean Paste/ Extract (Optional)
150g Cake Flour
1/2 + 1/8 tsp Baking Powder
1/4 tsp Baking Powder
1/8 tsp Fine Sea Salt
60g Frozen Berries of your choice or berry jam to swirl in
*Ensure all ingredients are at room temperature
Ingredients for Vanilla Swiss Meringue Buttercream
3 Egg Whites (100-120g)
70g White Sugar
25g Unsalted Butter – softened
1/4 – 1/2 tsp Vanilla Bean Paste/ Extract (Optional)
Sea Salt to taste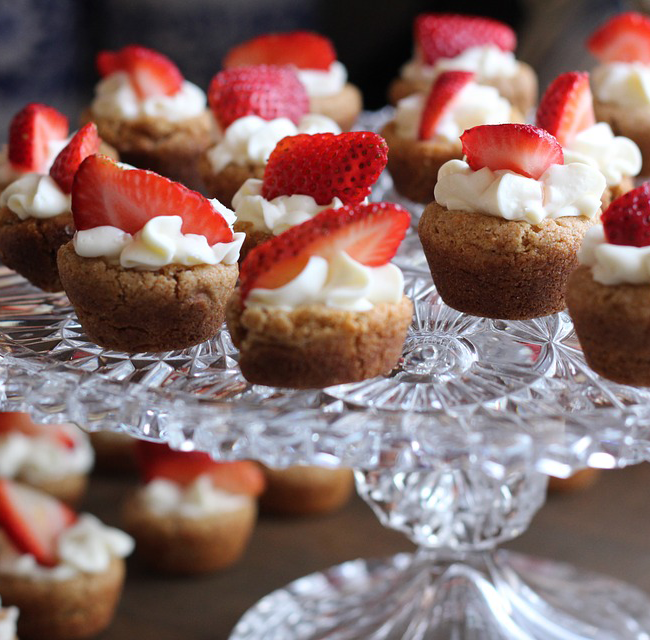 DIRECTIONS:
To make the cupcakes, follow steps 2 to 12. (USING ALTERNATE METHOD).
Preheat oven to 180°C top and bottom heat.
Combine butter and sugar in a mixing bowl.
Using the paddle attachment, cream the mixture till light and fluffy.
Mix the yogurt and vanilla together.
Sift all dry ingredients together.
Once butter-sugar is well creamed, add egg and cream till fluffy.
In alternate additions on low speed, add the half of the dry ingredients. Then half of the wet ingredients. And repeat till fully combined. Do not overmix.
Fold in the frozen berries.
Fill cupcake liners till close to ¾ full.
For mini cupcakes bake for 12-14 mins. For regular cupcakes bake for 16-20 mins or until the skewer comes out clean.
This cupcake keeps up to 3 days at room temperature.
To make the Vanilla Swiss Meringue Buttercream, follow steps 14 to 25.
Prepare a Bain Marie/Water Bath.
Combine egg whites and sugar in a grease proof metal/glass bowl.
Over a steaming Bain Marie, heat the mixture gently while stirring regularly.
To test if the egg white mixture is ready, rub it between your fingers to feel if the sugar has dissolved.
Once ready, remove from the heat.
Using the whisk attachment, start at medium till a solid white meringue forms and then switch to Med High. It takes about 5 minutes.
Once the mixing bowl feels cool to touch, switch to the Paddle attachment. You may continue using the whisk attachment if the butter cubes are soft enough.
At low speed, add butter cubes one at a time until fully incorporated.
Turn to medium high speed and whip for 5mins. Add Vanilla and Sea Salt to taste.
Reduce to medium speed and whip for 2-3mins.
Whip at low speed till well combined.
This buttercream keeps up to 3 days chilled or frozen up to a month.