Indulge in every bite of the crispy Brioche Bread dipped in thick, sweet Thai Kaya for a tea-time sweet treat!
Cuisine : Asian Course : Appetizer Skill Level : Novice
Prep : 15 mins Cook : 0 mins
Ready in : 15 mins Serves : 4-6 servings
---
INGREDIENTS:
4 Egg yolks
60g Brown Sugar
20g Pandan leaf
250g Coconut cream pasteurized
200g Evaporated milk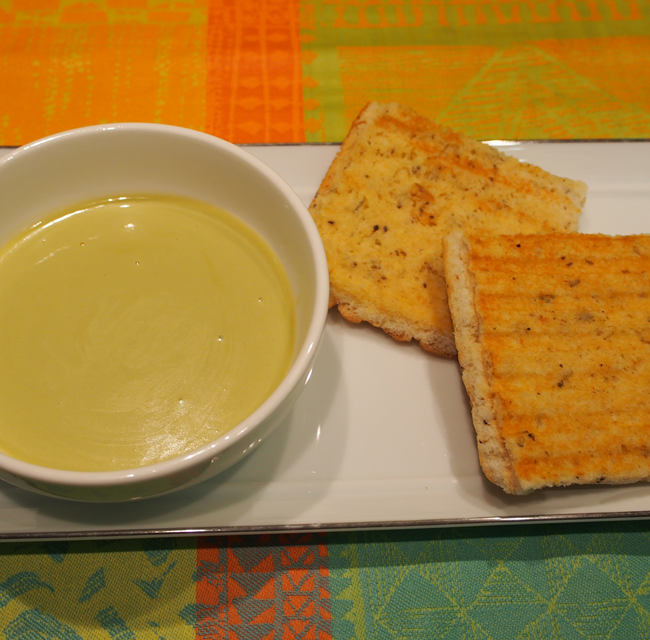 DIRECTIONS:
Step 1: Extracting the Pandan flavour & colour
Blend leaf with 100gm of evaporated milk.
Strain mixture in a squeezer bag.
Step 2: Mix the custard
Beat up egg yolks in a mixing bowl.
Add sugar slowly.
Pour in 200gm of coconut cream & mix well.
Mix in pandan extract in step 1.
Mix in the rest of the evaporated milk & mix well.
Step 3: Cooking the custard into kaya in hot water bath
Prepare a pot of boiling water.
Place mixing bowl into boiling water.
Keep stirring custard with a whisk until custard thicken into cream.
Pour in the last 50gm of coconut cream & mix well.
Turn off the heat of the boiling water once kaya is creamy.
Cool the kaya in tap water bath to further thicken the kaya before serving.
Step 4: Serve with Brioche
Add a dash of evaporated milk to the kaya cream before serving it some toasted brioche bread.