No one can resist a hot, fluffy Garlic Butter Bun made with Fresh Carrot Juice when it is fresh-from-the-oven.
Cuisine : Baking Course : Appetizer Skill Level : Novice
Prep : 60 mins Cook : 10 mins
Ready in : 70 mins Serves : 6-8 servings
---
INGREDIENTS:
200g Carrot Juice
1 Egg
30g Crisco Shortening
340g Bread Flour
1/2 tsp Bread Improver
20g Milk Powder
1 tsp Salt
50g Sugar
1 pkt Yeast (11g)
1 tsp Italian Herbs
2 tsp Garlic (minced)/ Powder
Garlic Butter (for brushing)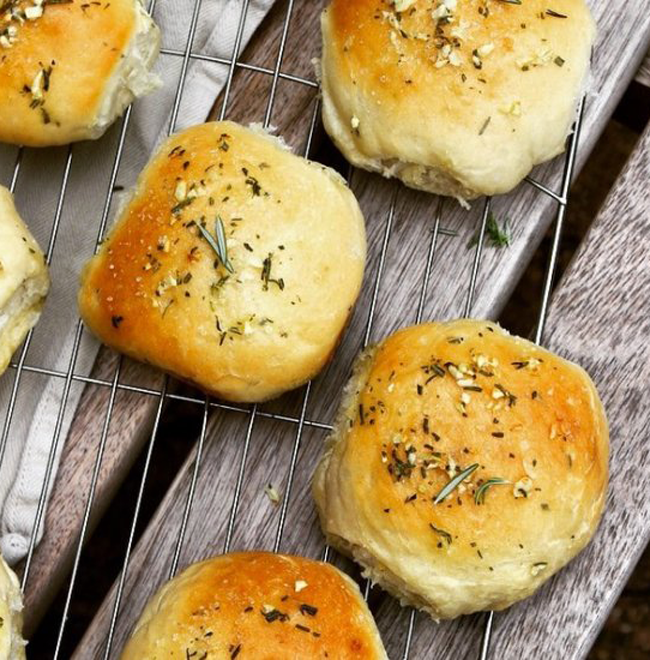 DIRECTIONS:
Using Kenwood Mixer, combine all the ingredients except the shortening and knead till pick-up stage.
Add in shortening and knead till gluten has formed.
Let it ferment for 40mins and punch it down.
Scale into 60g and shape it round. Proof till double and egg-glaze.
Bake at 200C for 10-12 mins. Brush with melted garlic butter immediately.