Master the art of tea smoking with Chef Stephan and learn to infuse delicate smokiness in salmon using either the Classic Way or the Smoking Gun Way.
Cuisine : European Course : Appetizer Skill Level : Novice
Prep : 5 mins Cook : 20 mins
Ready in : 25 mins Serves : 4 servings
---
INGREDIENTS:
4 x 150g Fresh Salmon Fillets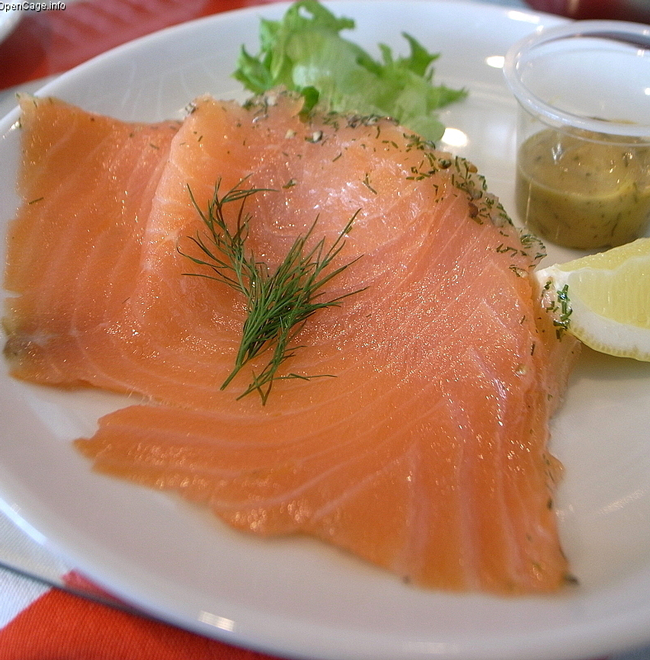 DIRECTIONS:
The Classic Way
Use an aluminium tray – add in some tea leaves, rice and herbs into the bottom of the aluminium tray.
Place an aluminium wrapped rack on top of the wood chip mixture – make some tiny holes into the aluminium foil.
Place the salmon on top of the rack.
Place the aluminium tray into a wide pot and put onto the stove to generate some smoke.
Cover the whole pot with more aluminium foil or a proper lid – try to seal the pot so that no smoke can escape.
Once smoke appears, reduce the heat of the pot and keep the salmon in the smoke for 10-15 minutes depending on the size/ thickness.
Allow the salmon to rest for 5 minutes.
*Notes: You can prepare a mixture of brown sugar and molasses to marinate the salmon. This will give a nice color and additional flavor.
The Smoking Gun Way
Preheat a pan – add some grape seed oil and pan sear the salmon on both sides for about 2 minutes or till nice color.
Remove the salmon and place it onto a baking dish. Cover the dish with aluminium foil and use the smoking gun to blow lots of smoke into the salmon.
Cover fast so that the smoke will be trapped inside.
Bake the salmon in the oven for 6 minutes at 150C. Remove it from the oven and smoke the salmon one more time.
Let the salmon rest for about 5 minutes before serving.
Serve it with fresh cucumber and oyster leaves – marinated with lemon juice, extra virgin olive oil, dill, salt and pepper.