These delicious sesame cookies are irresistible; it is nutty, sweet and perfect for a tea break!
Cuisine : Baking Course : Dessert Skill Level : Novice
Prep : 10 mins Cook : 15 mins
Ready in : 35 mins Serves : 40 cookies
---
INGREDIENTS:
1) 200g Cake Flour
2) Pinch of Salt
3) 125g Unsalted Butter, softened
4) 50g Icing Sugar
5) 75g Sesame, grinded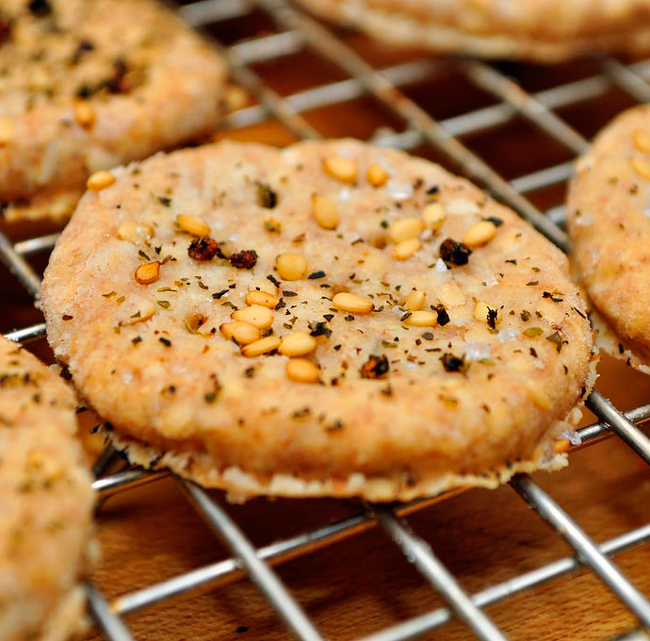 DIRECTIONS:
Mix flour and salt together.
Slightly cream butter and icing sugar.
Add in flour mixture and grinded sesame into butter mixture. Mix until combined.
Rest in chiller till firm enough to be rolled out and cut into desired shapes.
Bake in 180C in a preheated oven for about 15 minutes or till golden brown.
Cool down completely before storing in airtight container.