Whip up a delicious Pan-seared Halibut with lemon caper sauce for dinner with Chef Justin's recipe!
Cuisine : European Course : Main Skill Level : Novice
Prep : 10 mins Cook : 30 mins
Ready in : 40 mins Serves : 1
---
INGREDIENTS:
1) 1 pc Halibut filet
2) 10g Capers, chopped
3) 10g Italian parsley, chopped
4) 1 no Lemon Juice
5) 10g Bread croutons
6) 150g Clarified butter
7) 50g Butter
8) 1 Potato russet
9) 3 Green asparagus
10) Salt and pepper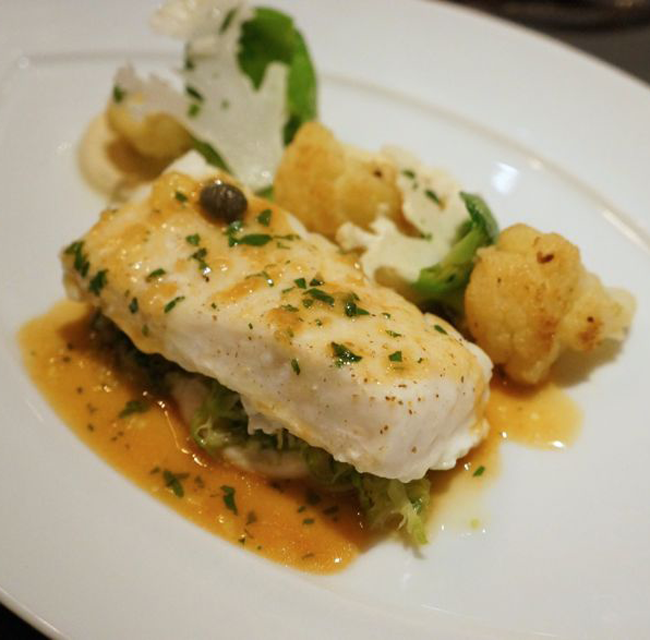 DIRECTIONS:
Clarify butter in small pot.
Peel and cut potatoes in desired shape.
Sear potatoes in clarified butter and bake at 175°C, basting them in between. Cook for 20 minutes.
Pat dry the fish and season.
Blanch asparagus for 2 minutes in salted boiling water.
Sear in hot clarified butter till golden brown on one side.
Add fresh butter and brown the butter till it smells like hazel nuts.
Add capers, asparagus and deglaze with lemon juice.
Finish with parsley and croutons.
Serve with potatoes on the side.