Get your immunity booster with this preserved calamansi & sour plum preserves. Packed with Vitamin C and antioxidants, it keeps colds, cough and flus at bay.
Cuisine: Asian Course: Drink
Skill Level: Novice
Prep: 15 mins
Serves: 1 x 350ml Jar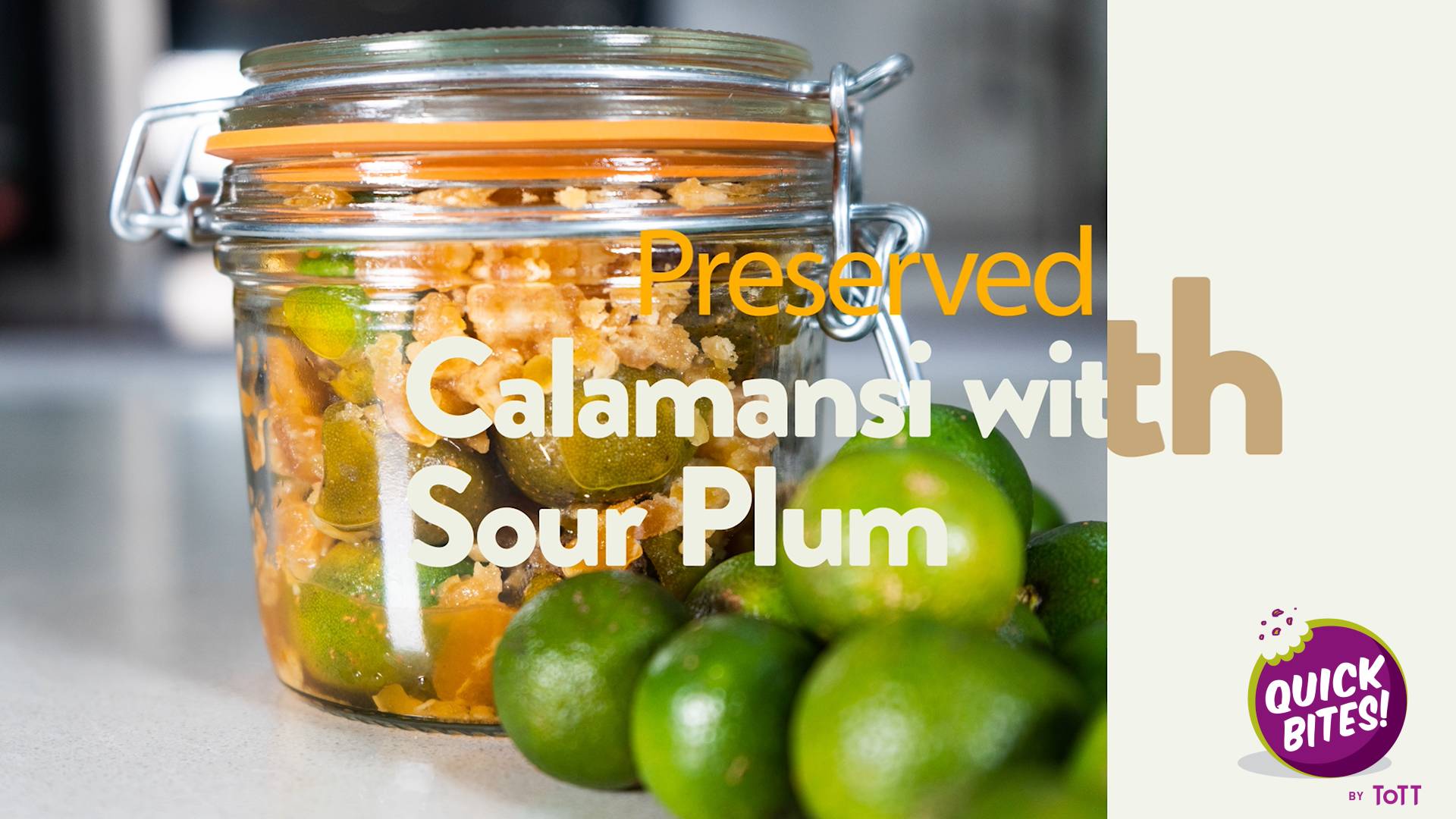 INGREDIENTS
15 -20 Calamansi (Lime)
150 grams Rock Sugar
15 – 20 Preserved Salted Sour Plum (Assam Boi)
DIRECTIONS
Sterilise your jar in hot water and air dry it by placing in a cool, dry place away from light.
Place lime in boiling water for 2-3 minutes and dry it.
Make a small cut in the lime and remove the seeds.
Squeeze out the juice and stuff in the preserved salted sour plum.
Add into glass jar and layer it with rock sugar.
Repeat the process for the rest of the calamasi until ¾ full.
Add in the calamasi juice and close your glass container tightly.
Set aside for fermentation for at least 2 weeks or more, away from direct sunlight.
Shake or tilt your glass jar daily or every 2 day to keep the top layer wet during the fermentation process.
This is to prevent the surface from getting mouldy.
To enjoy – Add 2-3 of the preserved lime to your iced sparkling soda.