Two ingredients and you get crisp on the outside, and soft cheesy Mac and cheese on the inside of these divine waffles!
Cuisine: American Course: Appetizer / Snack
Skill Level: Novice
Prep: 10 mins Cook: 15 mins
Serves: 4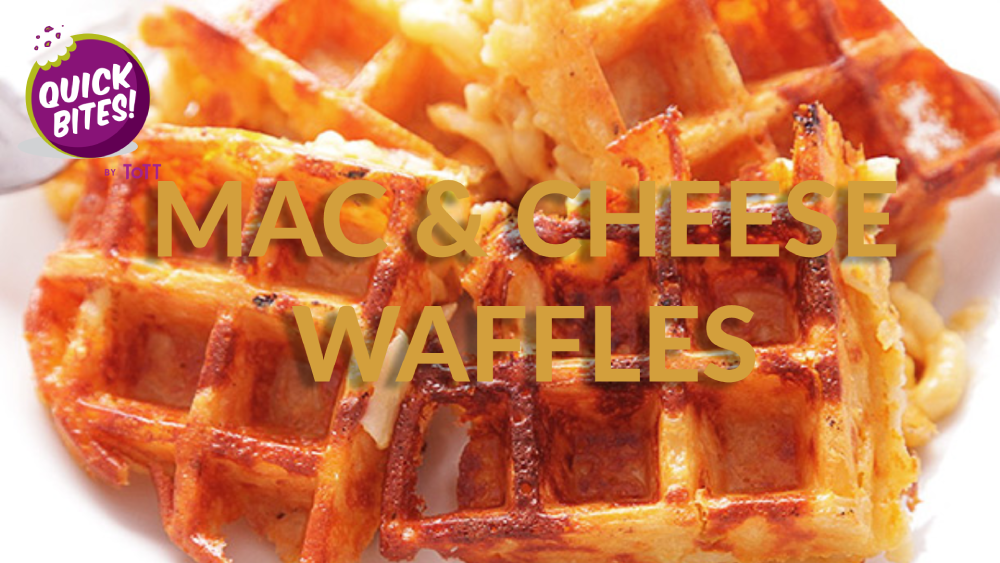 INGREDIENTS
5 cups milk(1 ¼ L)
1 lb elbow macaroni(455g), dry
2 cups shredded cheddar cheese(200g)
DIRECTIONS:
In a large pot, bring the milk to a boil.
Add the pasta and stir constantly until the pasta is cooked, about 10 minutes.
Turn off the heat, then add the cheddar. Stir until the cheese is melted and the pasta is evenly coated.
Preheat the waffle iron
Spray with cooking spay
Scoop ½ cup of max & cheese into the center of the grate
Close the iron and cook until golden and crispy, about 5 minutes
Use forks to carefully remove the waffles from the iron
Serve warm and enjoy!