For the ultimate summer dessert, try Chef Thripti's Lemon Raspberry Posset that is refreshing and simple-to-make.
Cuisine : Baking Course : Dessert Skill Level : Novice
Prep : 480 mins Cook : 10 mins
Ready in : 490 mins Serves : 3
---
INGREDIENTS:
200g Whipping Cream
50g Sugar
Lemon Rind of 1/2 Lemon
2 tbsp Lemon Juice
2 tbsp Lemoncillo
60g Raspberries
1 tsp Sugar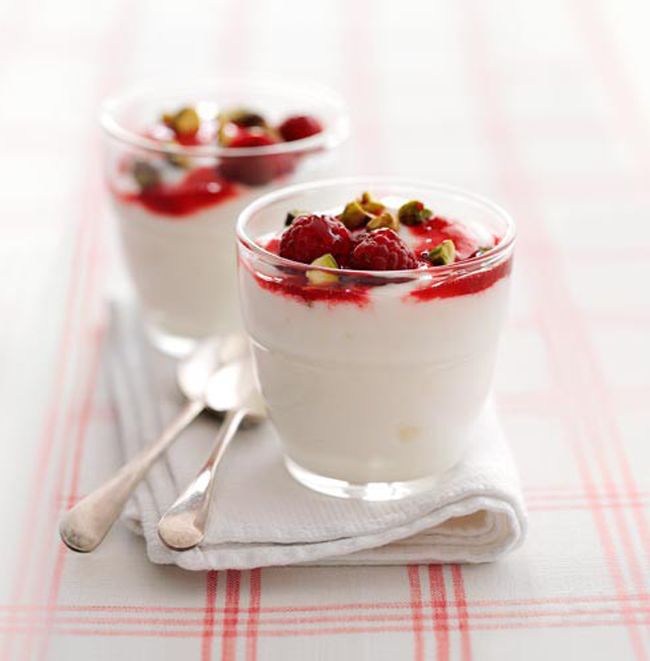 DIRECTIONS:
Keep aside 3 raspberries for the garnish.
Place the whipping cream and the sugar in a pan and bring it to a simmer. Simmer for about 3 minutes, stirring every now and then.
Take the mixture and off the heat. Stir in the lemon juice and the lemoncillo.
Strain the mix into measuring jug.
Divide the raspberries at the bottom of 3 serving cups or glasses.
Gently pour over the warm lemon cream. Allow to cool completely and then refrigerate until set or overnight.
Serve with an almond shortbread.