What could be better than a classic combination of pasta with spinach and pine nuts! It is light, healthy and simple-to-make!
Cuisine : European Course : Main Skill Level : Novice
Prep : 0 mins Cook : 20 mins
Ready in : 20 mins Serves : 4-6
---
INGREDIENTS:
1) 370g Penne Pasta
2) 250g Spinach, frozen or fresh – chopped finely
3) 375ml Evaporated Milk
4) 2 tbsp Butter
5) 3 cloves Garlic – chopped
6) 8 Shallots – chopped
7) 1 tbsp Plain Flour
8) 1/2 cup Cheddar Cheese – grated
9) 50g Pine Nuts toasted
10) Salt and Pepper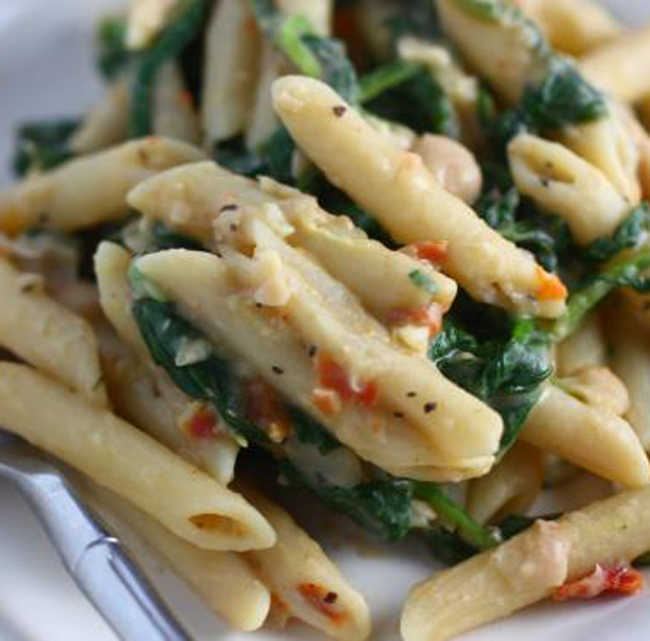 DIRECTIONS:
Cook pasta in a large pot of water to which a tablespoon of salt and a tablespoon of oil is added.
Cook until just tender. Drain and keep warm.
Melt butter in a pan. Fry onions and shallots and cook for about 5 minutes of low heat.
Add flour, cook for a minute and stir in evaporated milk and spinach.
Cook until sauce boils and thickens. Add cheese, salt and pepper to taste.
Simmer for a minute and serve over hot pasta topped with pine nuts.