Who needs an oven when you can do it in a pan!
Cuisine : European Course : Main Skill Level : Novice
Prep : 15 mins Cook : 15 mins Ready in : 30 mins Serves : 8

---
INGREDIENTS:
1/2 cup Self-Raising Flour
1/2 cup Plain Flour
2/3 cup Lukewarm Water
Pinch of Salt
1 tbsp Dried Yeast
1 tbsp Honey
Tomato Puree
Mozzarella Cheese
Pepperoni
Bell Peppers
Mushrooms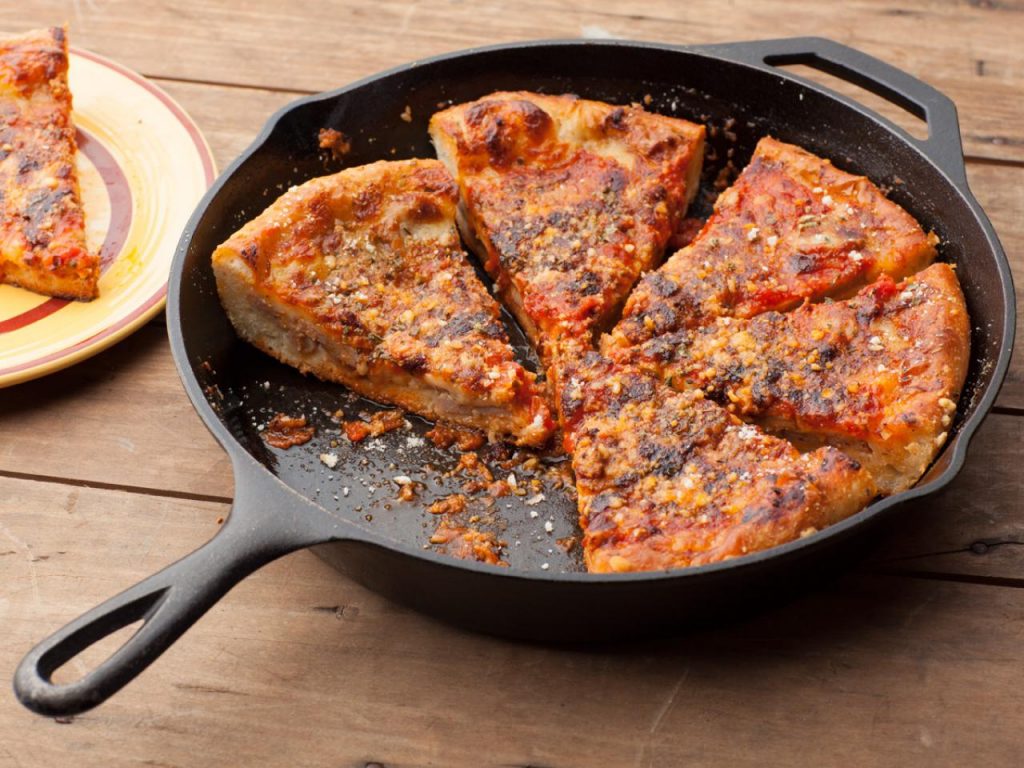 DIRECTIONS:
Add in both the flour, lukewarm water, salt, dried yeast and honey. Stir and mix well.
Fill pizza base with tomato puree.
Add in your favorite toppings.
Cook for 5 minutes with vent closed.
Open vent and cook for another 10 minutes.
Remove from pan and serve!