Learn how to make your own vacuum packed instant noodles in this episode of Quick Bites. With your favourite ingredients, you can prepare your week's lunch bag easy and quick.
Cuisine : American Course : Main Skill Level : Novice
Prep : 10 mins Cook : 2 mins Ready in : 12 mins Serves : 1

---
INGREDIENTS:
Chicken Stock (Cube/ Powder)
Button Mushrooms
Cocktail Sausages
Egg Noodles
Frozen Vegetables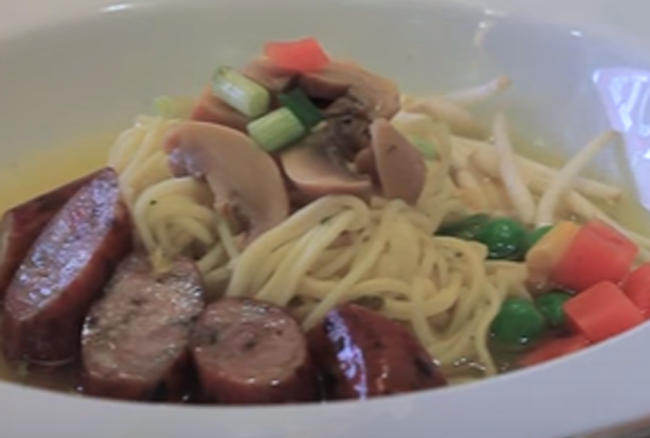 DIRECTIONS:
Par-Cook the noodles, drain and allow to cool.
Fill vacuum bag with 1 tbsp of Chicken Powder, frozen vegetables, button mushrooms, cocktail sausages and lastly the noodles.
Vacuum seal the bag.
When you are hungry, open the bag and pour hot water in a bowl. Steep the noodles for 2 minutes and it's ready to be served!
Refrigerate it up to 5 days.