Korean cheese corn dog is the perfect melody between an amazing corn dog and the best mozzarella stick ever! Top it with some mustard and ketchup, and you've got yourself a great pairing while binge-watching Kdramas!
Cuisine: Asian Course: Snacks
Skill Level: Novice
Prep: 10 mins Cook: 20 mins Total: 30 mins
Serves: 3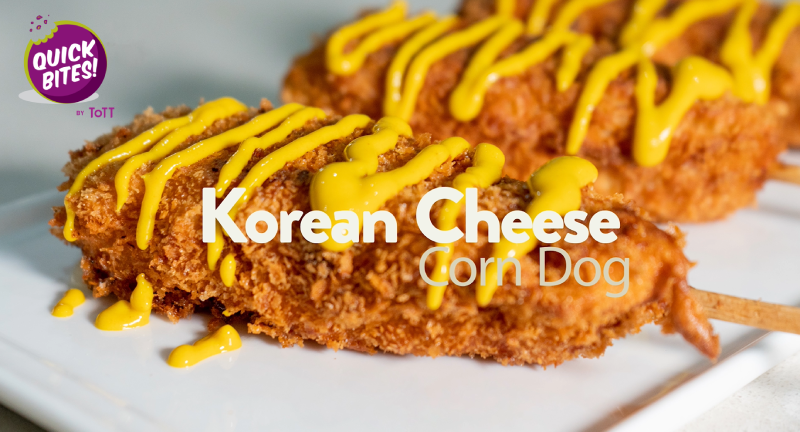 INGREDIENTS
3 Sausages
6 Mozzarella Cheese Stick
240g All-purpose Flour
¼ tsp salt
45 Sugar
1 Egg
240ml Milk
200g Panko Bread Crumbs
DRESSING:
DIRECTIONS
In a mixing bowl, whisk flour, salt, sugar, egg and milk together.
Pour the batter into a long glass and keep it in fridge till it's ready to use
Assemble half of the sausage and cheese stick into the wooden skewers.
Dip and coat the skewers into the batter, make sure to cover all around
Roll the battered cheese corn dog with bread crumbs and gently pack it with your hands.
Heat frying oil to 176°C and fry for 5 minutes or until golden brown outside.
Remove from oil, place on a cooling rack or paper towel lined baking sheet.
Enjoy the cheesy corn dogs with ketchup and honey mustard!