This fluffy and moist Brown Sugar Sponge Cake by Chef Claire is to die for!
Cuisine : Baking Course : Dessert Skill Level : Novice
Prep : 20 mins Cook : 25 mins
Ready in : 45 mins Serves : 2 6″ cakes
---
INGREDIENTS:
150g Egg, Whole (Cold)
10g Glucose or Golden Syrup
60g White Sugar, Caster
60g Cake Flour or Flour < 9g protein
45g Vegetable Oil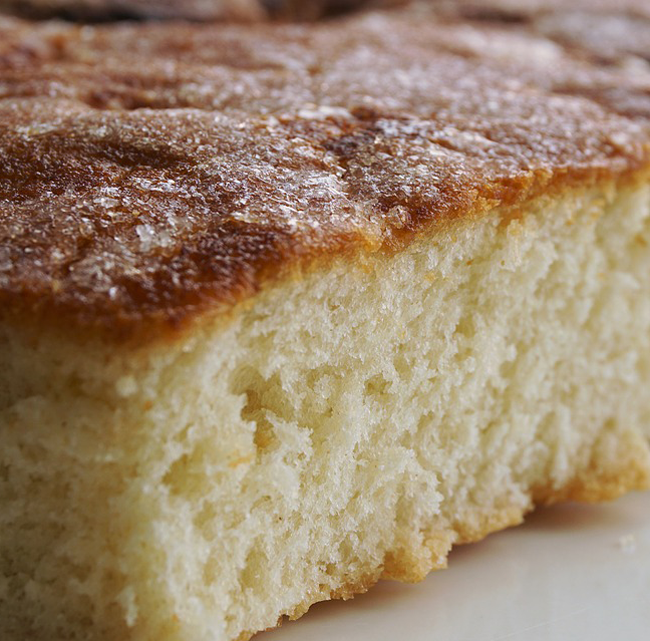 DIRECTIONS:
Preheat oven to 170°C Top and Bottom without fan/ 150°C with fan.
Combine cold eggs, sugar and golden syrup/glucose in a mixing bowl.
Using the whisk attachment, put on medium speed till combined. Ensure glucose/golden syrup is fully incorporated. Put on Kitchen aid speed 9 for 10mins, speed 7 for 3mins and then speed 5 for 2mins.
Sift flour.
Once the batter is thick and at ribbon stage, on the slowest speed, add the sifted flour 1 tablespoon at a time.
Stop the mixer. Remove 3-4 spatulas of batter to the oil. Mix gently till well combined. There must not be any oil streaks.
Add oil-batter mixture to the main batter. Mix on the slowest speed for 5-10secs.
Fold by hand using a spatula till the batter is uniform.
Divide into 2 equal portions into your springform pans.
Bake till golden brown and when a cake tester comes out clean. 6" 20-25mins.
Reduce oven temp by 10°C after 15mins if the cake is browning too quickly.
Allow to cool for 5mins before inverting the tins to cool completely.