Get a scoop of this rich and indulgent homemade Cookies and Cream Ice Cream for the perfect summer treat!
Cuisine : Baking Course : Dessert Skill Level : Novice
Prep : 1000 mins Cook : 0 mins
Ready in : 1000 mins Serves : 330g
---
INGREDIENTS:
Egg Yolks (Group A)
2 Castor Sugar (Group A)
75g Full cream fresh milk (Group B)
Good quality vanilla bean paste or vanilla essence (Group B)
100g Dairy whipping cream (Group C)
1 tbsp Oreo cookies(Group D)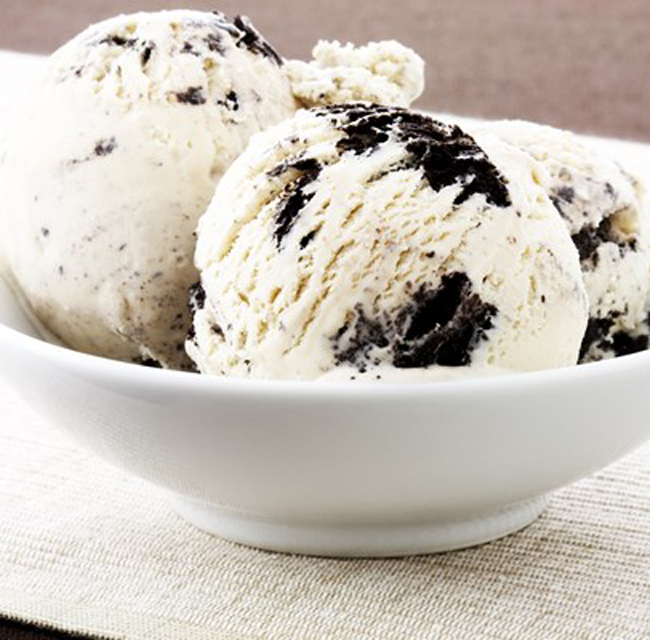 DIRECTIONS:
Beat group A until sugar melted.
Bring group B to a boil and add into mixture A.
Double boil the whole mixture until thicken and strain the mixture over a sieve.
When the mixture has cooled down, add in group C and the crushed oreo cookies and pour the mixture into an ice cream maker and churn for at least 30 minutes.
Leave it in freezer overnight for a firmer texture.