Nowadays you can buy pandan extract off the shelves from major supermarkets but  the real deal is a much better than even the most expensive artificial pandan extract you can buy. It's healthy and you know what's in it.
Cuisine : Asian Course : Condiment Skill Level : Novice
Prep : 20 mins Cook : 0 mins Ready in : 20 mins Serves : 1 small bottle

---
INGREDIENTS:
Pandan Leaves
1 cup water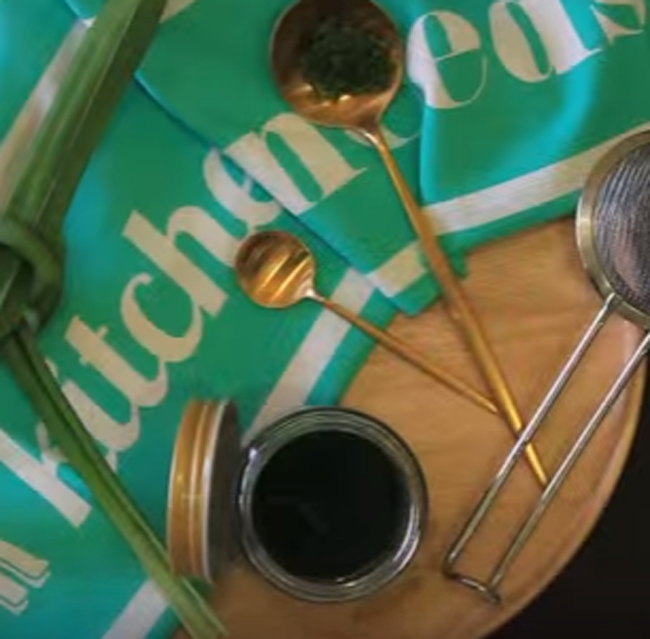 DIRECTIONS:
Wash the pandan leaves.
Cut away the pointed tips and white base.
Snip the leaves into 1cm segments.
Pour the leaves into blender with 1 cup of water.
Blend until it become a paste.
Sieve and squeeze paste to extract juice into a measuring cup.
Pour pandan extract into container.