You can now enjoy homemade chicken burger any time you want with Chef Mimi's recipe! Either cook the patty straight away or freeze them for the next gathering!
Cuisine : American Course : Main Skill Level : Novice
Prep : 40 mins Cook : 20 mins
Ready in : 60 mins Serves : 1
---
INGREDIENTS:
Ingredients for the Patty
50g White Onion, chopped
250g Chicken, minced
25g Eggs
1 tbsp Canola Oil
Dash of Dried Thyme
Dash of Sea Salt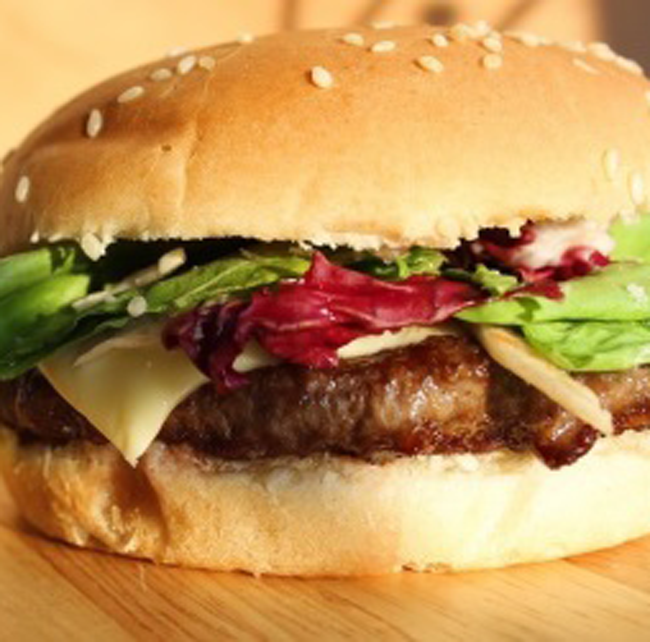 DIRECTIONS:
Combine the minced chicken into a bowl with the onion and egg, then mix.
Dash the dried thyme and sea salt sparingly into the mixture.
Divide the mixture into four. Lightly wet your hands. Carefully roll the mixture into balls.
Set in the palm of your hand and gently squeeze down to flatten it into patties that are about 1 cm thick. Put on a plate, cover with cling film and leave in the fridge to firm up for at least 30mins.
Heat the frying pan to medium hot.
Lightly brush 1 side of each burger with oil. Place the patties, oil-side down, on the pan. Cook for 5 mins until the meat is lightly browned.
Don't press down on the meat, as that will squeeze out the juices. Cook for approx. 5 mins more for medium.
Place sliced cheddar cheese slice on top of burger patty and bake in the oven for 5 mins so the juices can settle inside.
Slice each the burger bun in half.
Place, cut-side down, on the pan and toast for 1 min until they are lightly brown.
Place a burger inside each bun, then top with your choice of accompaniment.