Tempt your taste buds with this light yet satisfying and creamy houjicha mousse! Perfect
Cuisine : Baking Course : Dessert Skill Level : Novice
Prep : 10 mins Cook : 10 mins
Ready in : 20 mins Serves : 6-10 servings
---
INGREDIENTS:
Ingredients for Hojicha Mousse
2 cups/ 480ml Whipping Cream
21/2 tbsp Hojicha Powder, sifted
4 tbsp Icing Sugar
Ingredients for Cookie Base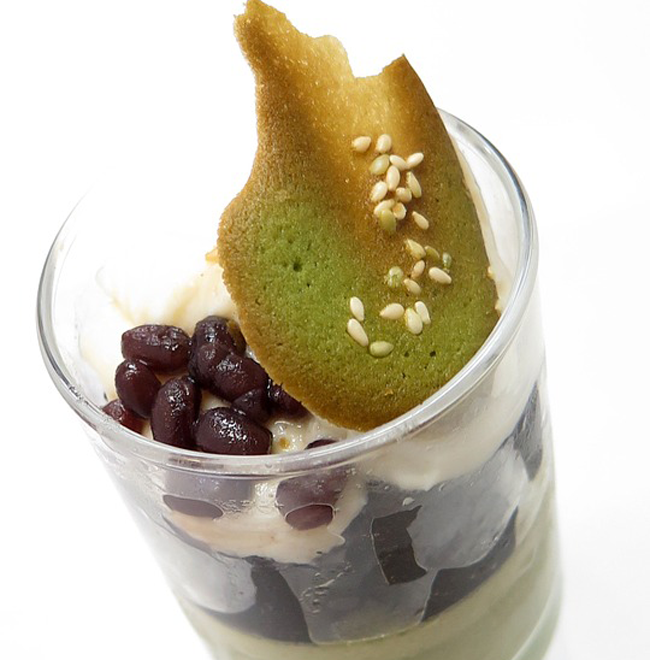 DIRECTIONS:
For Hojicha Mousse, follow steps 2 & 3.
Combine whipping cream, sifted hojicha powder & icing sugar. Whip on medium speed till soft peaks form.
Using a spatula, transfer Hojicha Mousse into a piping bag with nozzle.
Assembling of the mousse cups, follow steps 5 to 8.
Place biscuits in Ziploc bag & crush till biscuits become finely crumbed.
Scoop 1 tbsp of biscuit crumb into each dessert cup.
Pipe Hojicha mousse onto biscuit crumb.
Refrigerate & top with fresh strawberries before serving.
Keep refrigerated if not consumed within 30 minutes. Eat within 3 days.