A much-loved local comfort food in Singapore and can be consumed at various times of the day.  Carrot cake, or commonly known as "chai tow kway" is made with steamed rice flour and white radish, fried with egg, garnished with spring onions and fresh coriander leaves.
Cuisine: Asian  Course: Main
Skill Level: Novice Yield: 2 Servings
Prep: 10 mins Cook: 30 mins Total: 40 mins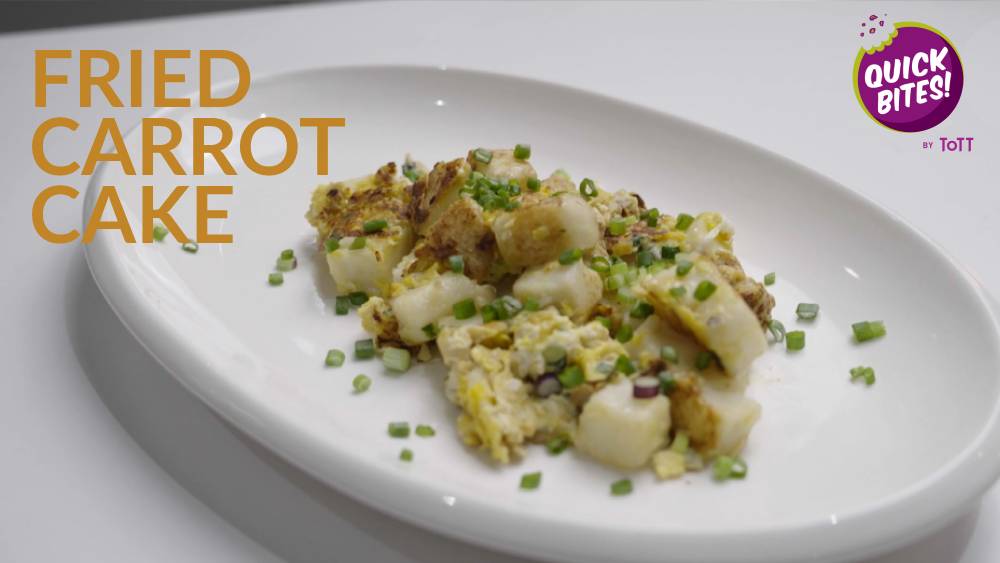 INGREDIENTS
400g Carrot Cake – Made or Bought
3 Eggs
1.5 tbsp Soya Sauce
1.5 tbsp Fish Sauce
1 tbsp Minced Garlic
1 tbsp Spring Onions
1/2 tbsp Chai Poh
Garnish: Spring Onions & Coriander
DIRECTIONS
Cut the steamed carrot cake into cubes.
In a wok, add oil and pan fry each side of the sliced steamed carrot cake till golden brown..
Add garlic and chai poh, stir-fry briefly until fragrant, about 1 minute.
Pour beaten eggs over the carrot cake and leave it for a while. When the eggs starts to solidify at the bottom, flip it over and cook the other side.
Add seasonings and stir to mix everything.
Garnish with spring onions and coriander.
Enjoy!
RECOMMENDED  PRODUCTS