Try this delectable Cranberry Walnut Loaf by Chef Charlynn Gwee that is perfect for French Toast.
Cuisine : Baking Course : Condiment Skill Level : Novice
Prep : 95 mins Cook : 25 mins
Ready in : 120 mins Serves : 4-6
---
INGREDIENTS:
Ingredients for pre-Ferment
1) 175g Plain Flour
2) 100g Water
3) 2g Instant Yeast
4) 2g Salt
5) 5g Milk Powder
Ingredients for the Main Dough
6) 75g Plain Flour
7) 8g Milk Powder
8) 3g Salt
9) 38g Sugar
10) 3g Instant Yeast
11) 25g Butter
12) 35g Water
13) 25g Milk
14) 284g Pre-Ferment
15) 40g Cranberry
16) 60g Walnut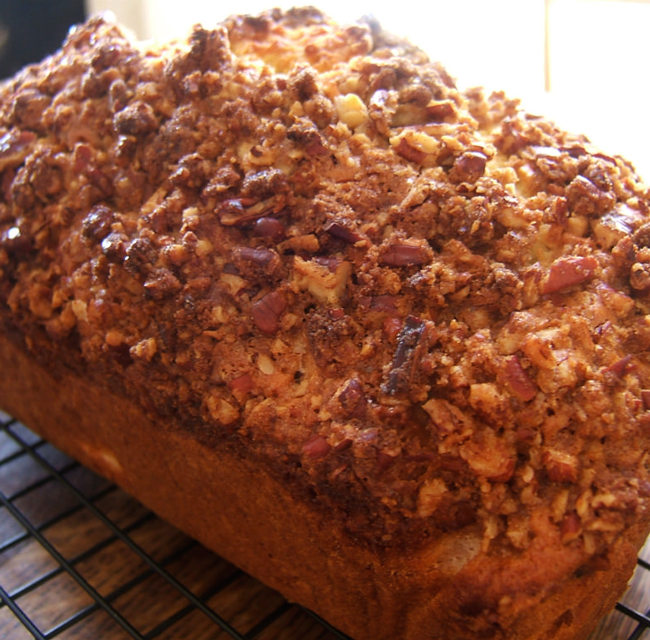 DIRECTIONS:
Mix all the ingredients together in a mixing bowl and knead on low speed for 4 minutes.
Turn to a higher speed and knead for another 5-8 minutes till gluten is developed.
Gradually add in cranberry and walnut at a low speed.
Rest dough in an oiled container for 45 minutes.
Do a stretch and fold.
Rest for 30 minutes.
Cut dough and pre shape.
Final shape dough and let proof.
Bake at 210c for 25 minutes.