Busy weekdays call for simple, fuss-free and delicious dinner options. This flavoursome Pesto Pasta hits all the spots – just let your food processor do the work for you!
Cuisine : Western Course : Main Skill Level : Novice
Prep : 5 mins Cook : 5 mins
Ready in : 10 mins Serves : 4
---
INGREDIENTS:
375g cooked Pasta of your choice
1 cup Fresh Basil Leaves
2 cloves Garlic
3 tbsp Almonds or Pine Nuts
3 tbsp Parmesan Cheese
1/4 cup Extra Virgin Olive Oil
Salt & Pepper to season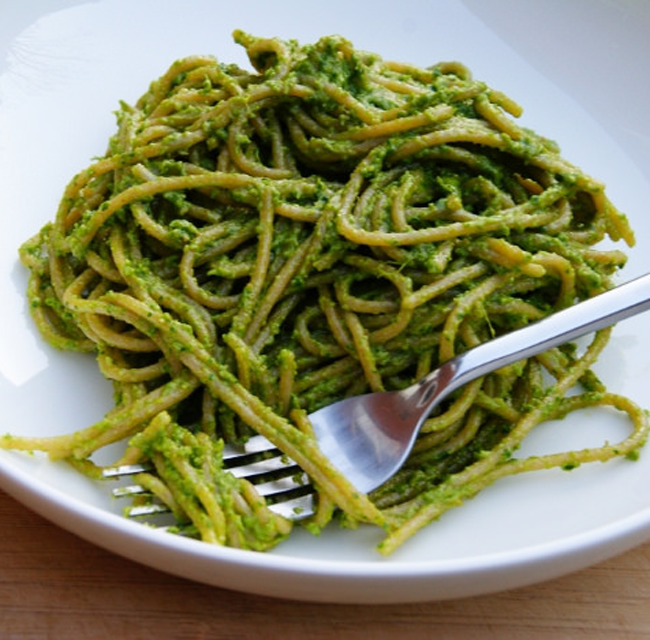 DIRECTIONS:
Process basil, almonds, garlic and parmesan, scraping down sides occasionally, until almost smooth.
Add in oil, season with salt & pepper, and continue processing.
Stir into cooked warm cooked pasta and serve!