Dig into this tender and flavourful BBQ Baby Back Ribs you will ever taste with Chef Michele's recipe!
Course : Main Skill Level : Novice
Prep : 15 mins Cook : 100 mins
Ready in : 115 mins Serves : 2 servings
---
INGREDIENTS:
1/2 slab Baby back ribs
1/8 cup Brown sugar
1 tsp Smoke/sweet paprika
1 tsp Garlic salt
Pinch of Salt
Pinch of Cayenne (optional)
BBQ sauce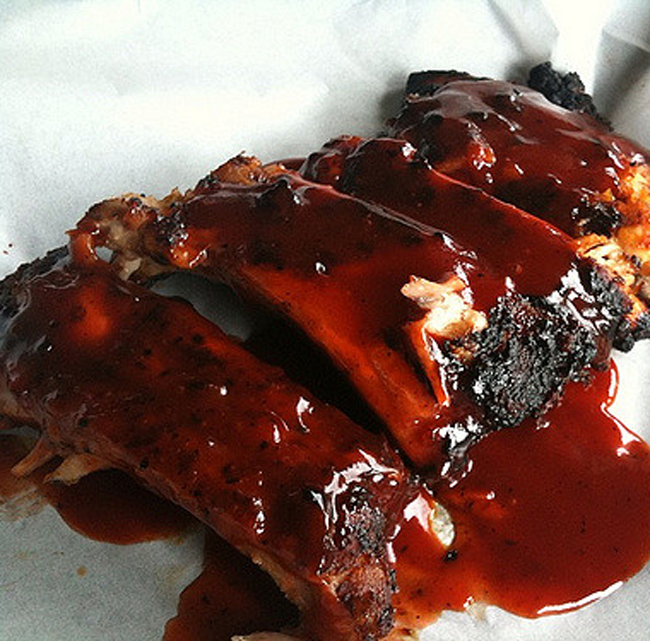 DIRECTIONS:
Combine all ingredients (except BBQ sauce) in a bowl – This is your dry rub.
Rub this mixture all around the ribs.
Double foil the ribs (bone side up) & bake at 120°C for 1 hour.
Remove and baste the ribs with the BBQ sauce.
Wrap again and bake at 120°C for ½ hour.
Remove, and cut up ribs and add more BBQ if required.
Broil for 2/3 minutes until ribs are bubbling with tender goodness.